Someone hit my parked car! That's the last thing you want to say to yourself when you walk back to your car after work or after running errands. While some people will do the responsible thing and wait for you to return or leave you a note with their information on it, many others will simply drive away.
It's frustrating that someone would be so careless in regards to your property, but it happens. What you do next is important because you deserve to be compensated for the damage to your car.
1. Gather All The Necessary Information
When you're involved in a hit and run accident and you see the responsible driver speeding away, it's important that you gather as much information about the driver as possible. If possible, try to take a look at the driver's license plate. If you can, try to remember other recognizable things about the driver's car, such as the model or color. The more you can remember about that car, the easier it will be to track down the driver.
Also, it would be really helpful if you could find any witnesses at the crime scene. So, if there were people around to witness the hit and run accident, try talking to them. See if they can provide you with any useful piece of information. Witnesses are very important because they'll give you a better position when you decide to file an insurance claim.
Lastly, take as many pictures as possible from the crime scene. Those will ultimately function as evidence when it comes to a judicial case. For example, take pictures of your car if there is any damage. Plus, take pictures of yourself if you have any injuries.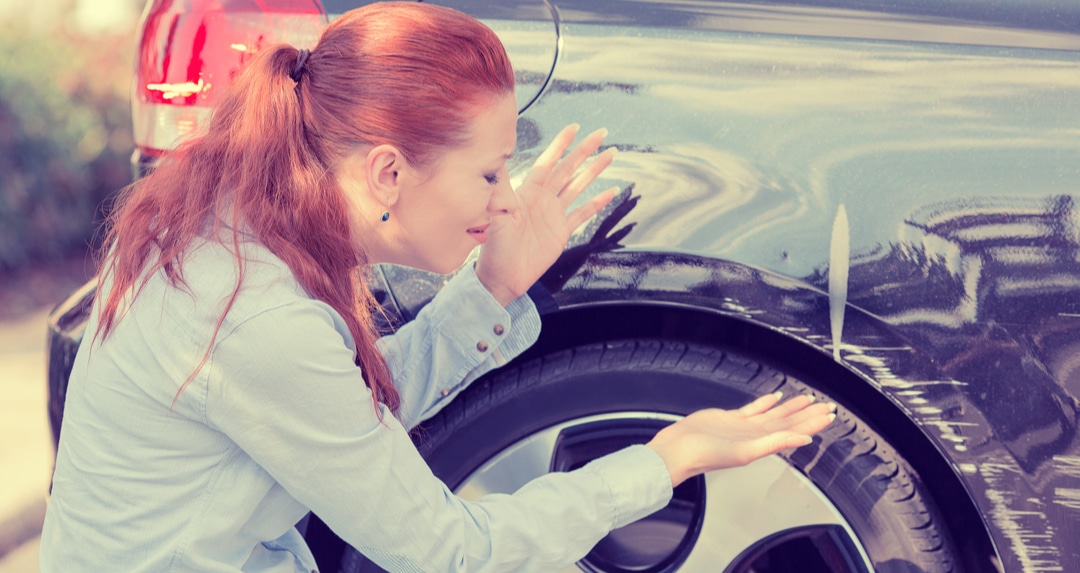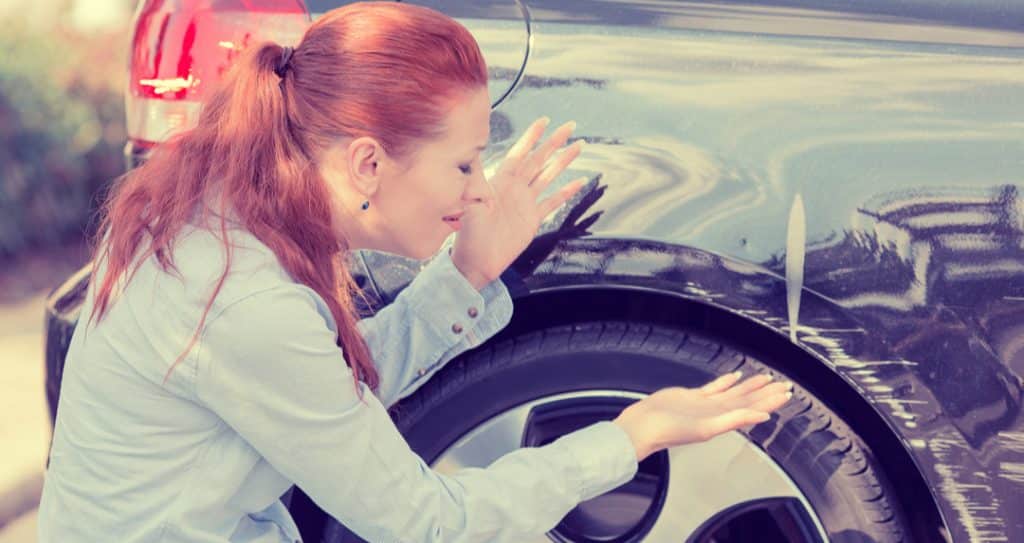 2. Report The Hit And Run Accident
It's extremely important to report the hit and run accident to the police immediately after it happens. You need to stay at the crime scene until the police arrive. They will have questions about the accident that you will need to answer in order to support your insurance claim later on.
You will need to tell them exactly what happened. Plus, you'll need to provide them with as much information as possible about the crime and the responsible driver. They will take notes of everything that you tell them. This will also be used as evidence when it comes to a judicial case.
While it's true that in many cases the police will not respond to minor property damage that occurred on private property, there are other times that they will respond. The point here is that you have nothing to lose by trying. You'll also need to involve the police if you want to get access to any surveillance video from the owner of the business where the accident occurred.
3. Take Photos Of The Damage
It's also not a bad idea to take wider angle shots of the entire parking lot with your car in it, so that you have proof that your car was in that parking lot when the damage occurred.
4. Look Around For Witnesses
If your car was hit in a busy parking lot, there might have been witnesses. If you see people nearby, and you feel it's safe to approach them, then ask them if they happened to see what happened. Your chances of finding an actual witness to the accident are minimal, but the effort to look is minimal as well.
5. Ask The Owner Of The Property If They Have Video Surveillance
After making initial phone calls to the police and your insurance company, see if you can find someone in charge of the parking lot. If you were parked in a store's parking lot then ask for a manager.
Ask if they have security cameras in the parking lot. Explain that your car was hit by another driver who left. In most cases, managers won't release security footage to you. But, they will release it to the police. This is why contacting them as soon as you discover the accident is so important.
6. File An Insurance Claim
The reason you have car insurance is just for instances such as this. If you have full coverage insurance your insurance will pay for the damages to your vehicle.
Your insurance will also try to locate the driver of the other vehicle to get their insurance company to pay them back for their expense. If they are able to locate the other driver and they have insurance, then you should also get reimbursed for your deductible.
It may not be fun paying a deductible for damage that you didn't cause, but it's a lot better than paying the full amount out of pocket for the repairs you car needs.
If your insurance company or the police are able to track the other driver down you should contact a lawyer. An experienced lawyer can file a lawsuit on your behalf. This will allow you to recover the money you spent to repair the damages to your car.
Calling a lawyer will help you to gain the financial compensation you deserve. It will also hold the other driver accountable for their actions.