Our Lawyers in Chicago
Introducing Our Team of Lawyers in Chicago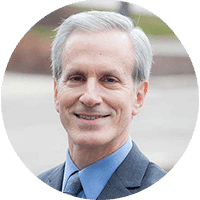 Marc J. Shuman is a passionate personal injury lawyer and the founder of the Chicago, Illinois based personal injury/worker's compensation law firm Shuman Legal.
With a 95% success rate at trial that has generated millions of dollars in compensation, Marc J. Shuman clearly has a passion for helping personal injury victims win fights with big bad insurance companies! Marc's mission is to make sure that his clients can ask a lawyer anything and that they are getting compensated for their injuries in a meaningful way! He's the local Chicago Lawyer people want to work with and remember years later.
Marc is known for fighting for his clients no matter the obstacle he refuses to give up. Making a difference in people's lives is why he does what he does.
"He's the guy you want on your team" is how many of his clients talk about him in conversation. They use words like "I'll never forget what did for us" and "He never gave up – no matter how hard it got".
Marc J. Shuman's Education:
J.D., Chicago Kent College of Law, Chicago, IL 1986
B.S. University of Illinois, Champaign, IL , 1983
Marc J. Shuman is a member of the following:
ABA (American Bar Association)
CBA (Chicago Bar Association)
ITLA (Illinois Trial Lawyers Association)
IWCLA (Illinois Workers Compensation Lawyers Association)
Bar Admissions:
Illinois, 1986
U.S. District Court, 1986
---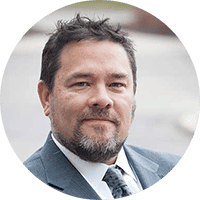 Donovan S. Fechner has been a practicing trial Lawyer since 1994. His practice is limited to representing Plaintiffs in personal injury and workers compensation cases and has served as lead counsel in trials, appeals, arbitration hearings and mediations throughout the greater Chicagoland area.
Before graduating with honors from the Northern Illinois University School of Law (JD, 1994), Donovan Fechner attended the University of Wisconsin – Milwaukee where he worked as a new construction expediter and also practiced as a licensed real estate agent.
Donovan is licensed to practice law in Illinois and is admitted to federal practice in the United States District Court for the Northern District of Illinois.
Throughout his years of practice, he has settled Millions of dollars in injury cases and is a hard-working leader on our team of Lawyers in Chicago! Donovan's goal is to get quick results for his clients so that they can move forward with their lives.
Donovan S. Fechner's Education:
Northern Illinois University College of Law – J.D. 1994
University of Wisconsin-Milwaukee 1990
---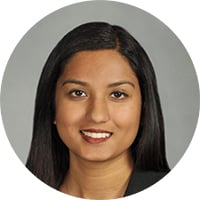 Rachel Peter has a passion for reconciliation, fair reconciliation that includes compensation fit to meet the needs of the injured and the families that love and care for them!
It is rare to win compensation for future medical costs in a disputed settlement, winning an award of $50,000 for a hearing loss case as Rachel has done is virtually unheard of. Rachel has more than proven that she will take on the fight for what you need and deserve from a settlement, and she has the experience to win. We are proud to have her on our team of Lawyers in Chicago.
---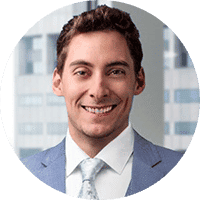 The first thing I think about when meeting my clients is their situation and how we can best help them and meet their immediate and future demands. How do we support their recovery needs in full?
Knowledge about the insurance industry is a top challenge my clients face. Too often the insurance industry looks (or tries) to strong-arm everyday people. They want to confuse them with too much-specialized information. I do my best to ensure that our clients never feel this confusion when they need real help. Insurance is there in case accidents happen and it's my job to ensure that the insurance companies are made to pair a fair settlement for your injury and no push you around.