Chicago Truck Accident Lawyer
Your Commercial Semi Truck Accident Lawyer, Ready to Fight, In Your Favor
As a Chicago truck accident lawyer, Shuman Legal® will fight for your rights and won't stop until they've secured the compensation you deserve for your pain and suffering. Accidents usually result from human error, mechanical failure, drunk driving, or where the company has failed to maintain its vehicles to current inspection standards. Unfortunately, the fault of the accident has to be proven and that's where we come in.
Hurt in a Semi-Truck Accident? You Need to Watch This…
Discover the myths of semi-truck accidents, and how we can help you navigate through them if you've been in a semi-truck accident.
Did you know? Accidents involving commercial semi-trucks are completely different than those involving cars.
Commercial trucking companies have attorneys on staff ready to jump at a moment's notice to protect the company from liability and expense. That means pushing as much fault away from their driver as possible – as quickly as possible.
Have you or a loved one been hurt in a Truck Accident?


An experienced truck accident attorney knows what needs to be done. The minute you sign with Shuman Legal® – we start working.
Decades of Experience with Truck Accident Cases, Fighting In Your Favor
When deciding on the best semi-truck accident lawyer for your case you need to consider the time the firm has been in business as well as the number of years the firm's lawyers have been practicing. The most experienced lawyers know the ins and outs of the legal system and can navigate you through the complex legal process.
Shuman Legal® has been in business for 35 years and counting.
Next, you're looking for a successful representation of clients. It doesn't matter how long the firm's been around if it can't properly represent its clients.
Shuman Legal® has represented over 25,000 injured victims in Illinois since 1996.
Be sure to read the firm's client testimonials or check out a third-party site for the most objective reviews from clients so that you rest assured that you have a law firm that is focused on YOU. You need a firm that returns phone calls, stays in communication with you, ensures your unpaid medical are getting paid, that you're getting compensation for lost wages, that you aren't buried in paperwork, and who is fighting, in YOUR favor.
"Shuman Legal® is one of the only law firms that care about their clients, not just a money number but actual injured human beings. The entire staff, from the people that answer the phones to the guy that sweeps up at night, will be there for you as a team. I had many choices for an attorney but it was a no-brainer hiring Marc Shuman. He really cares!"
What's the Biggest Mistake You Can Make After an Accident Involving a Semi-Truck?
After an accident with a semi-truck, the trucking company at fault will have a lawyer try to contact you as quickly as possible. They want to get to you before you hire an attorney of your own. They know that once you have legal representation, they'll end up paying out a lot more money.
So, they race to get to you as soon as possible and do whatever they can to try to talk to you.
If you're contacted by a lawyer for the at-fault trucking company, do not talk to them. Never – ever say anything to them except that they can speak to your attorney.
Whatever you say now might come back to bite you later. Despite their act of pretending to be on your side, don't be fooled by them. They are not your friend. Their job is to protect the trucking company, their client, from as much liability and expense as possible.
Have you or a loved one been hurt in a Truck Accident?


Finding The Right Commercial Truck Accident Attorney to Protect Your Rights
The trucking company that employs the at-fault driver has a dedicated team of lawyers working for them. This is exactly why you need an experienced truck accident lawyer working for you. Unless you have extensive experience in the legal field, you have no way of knowing whether or not you're being taken advantage of.
What may seem like a fair offer to you, is most likely only a fraction of what you'd get by working with an experienced attorney. Remember, the trucking company is going to protect itself from as much liability as possible. You are in a position where you need to fight for your rights. Let our experienced semi-truck accident attorney step in and fight in your favor.
Shuman Legal® will NOT let you be taken advantage of. We will fight to get you the settlement that you deserve. You are the victim here, so don't become a victim a second time by letting the truck company's lawyer take advantage of you.
How do you prove negligence in a truck accident case?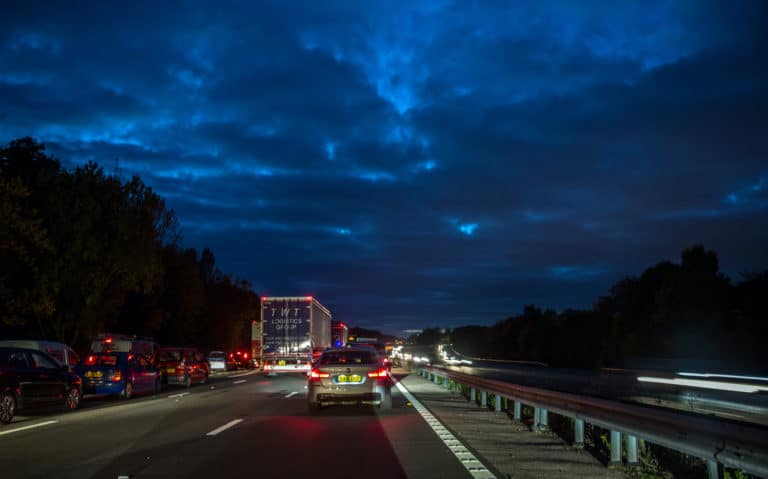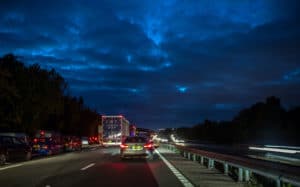 Although companies are required to follow Federal Motor Carrier Safety Regulations (FMCSA) concerning their equipment and their drivers' hours of service, driver fatigue continues to be one of the most common reasons for these tragedies. Don't let their mistake get twisted into yours.
After an accident, it's often necessary to act quickly to preserve evidence. If you are unsure of what to do, you may lose much-needed information. If you hire a truck accident attorney soon after the accident, you will have a much better chance of locating and saving all necessary evidence.
Our Investigation Includes:
Determining the level of truck maintenance
Drug and alcohol tests
A review to confirm adequate insurance coverage
A full examination of truck safety markings
Weight restriction compliance
Adherence to loading procedures
Ensuring the company fulfilled safety inspection requirements
Accident reconstruction
When our semi-truck accident attorney files a lawsuit against a trucking company, we know that we will need to present evidence that proves negligence. The key to helping you seek justice for the physical pain and emotional duress caused by an accident includes our proving reckless conduct by the driver and/or trucking company.
What should I do after a Semi-Truck Accident in Illinois?
Like in a car accident, it is important to check for injuries immediately after an accident, both your own and those of anyone else involved in the accident such as your passenger or the other drivers involved. If anyone is hurt, call for an ambulance. Afterward, you should contact the police to report the accident.
Even more than with ordinary car accidents, it's also important to gather as much information as you can. Exchange information with the other driver, including names, driver's license information, and the trucker's company name and contact information. You will also want to get the license plate information and the truck's DOT number, insurance information, and the information on the truck itself such as its make, model, and year.
If there are any witnesses, you will want to get their names and contact information. Take pictures of anything involving the scene of the accident you can. The truck. Your vehicle. Skid marks on the road. Any other debris or damage on the road that might have caused – or been caused by – the accident.
How do I know who is liable for a Truck Accident in Illinois?
While most car accidents are straightforward as to who might be liable in an accident, the liability for a truck accident can be a much more complicated affair. Outside of the truck driver themselves, who may be responsible for driving inattentively, in an unsafe manner, or while drowsy or under the influence, there are many others who may hold at least partial liability for a trucking-related accident.
The Trucking company itself may be liable if the truck driver was involved in an accident while on the job, if they failed to properly inspect the vehicle, or had pushed the driver to exceed the legal limits on driving speed or time to meet an unreasonable deadline.
The owner of the truck, if it was neither the driver nor the company, the manufacturer if an accident was caused due to defective parts, and loaders who failed to properly inspect or secure cargo may also be partially liable for an accident caused by the results of their failure to properly ensure that an accident would not be caused.
How long do I have to file a lawsuit for a Semi-Truck Accident?
The statute of limitations for filing a claim for personal injuries in Illinois is two years. For property-damage only claims, the person has up to five years to start the claim.
However, with Semi-Truck related accidents it is especially important to get in touch with a specialized attorney right away. More than in many other types of accidents, evidence about accidents involving large trucks has a tendency to disappear if it is not immediately collected.
An Attorney specializing in these kinds of cases will know which kinds of evidence you will need to find or request to support you in your case, and will help you to acquire them in a timely manner before they are lost.
How are Semi-Truck Accidents different than normal car accidents?
The most obvious difference between accidents with large trucks and other vehicles is the sheer scale. Injuries and damages from accidents involving Semi-Trucks tend to be significantly greater than when only smaller vehicles are involved, based on the sheer size and weight of the trucks and their cargo. During normal car accidents, the vehicles are usually pretty close in size, so your car can offer a degree of protection it just can't against a much larger vehicle.
There are also additional complications in investigating the accident. A trucking company is obligated to keep logs of the state of their vehicles and their use, but these logs are often only kept for a few weeks. If an immediate investigation or request to preserve that information is not made, it can be potentially lost forever, making investigating the accident much more difficult.
What are the most common causes of Semi-Truck accidents?
A great deal of Semi-Truck related accidents is caused by driver error. This includes poor decision-making such as speeding, following other vehicles too closely, or failing to pay sufficient attention to their surroundings because of fatigue or distractions. Other common factors of accidents with large trucks include mechanical problems, like errors with the brakes, unexpected traffic flow interruptions, or the need for a sudden stop.
Many accidents are also caused when a driver is unfamiliar with the area they are driving in. A mistake that could be recovered by an ordinary vehicle can often result in a devastating accident when a large truck is involved.
How much are truck accident cases worth?
Though individual cases vary widely, the scale of truck accidents often leading to devastating injuries and significant damage has caused them to often be much larger than other cases.
Though there are often relatively small cases when an accident was not caused primarily through the fault of the truck driver or trucking company, many claims relating to large trucks have often reached settlements approaching or significantly passing $1,000,000.
What kind of injuries do people usually get from Semi-Truck Accidents?
Due to the sheer size and weight of the vehicles involved, accidents involving Semi-Trucks often result in devastating injuries.
Disfigurement, brain injuries, broken bones, spinal cord injuries, and significant muscle and soft-tissue injuries are all possible injuries from an accident involving a Semi-Truck if the victim manages to survive. Tragic fatal injuries are also not uncommon in more severe accidents.
Accidents involving a semi-truck are among the most serious and most deadly in the United States. An experienced Chicago-based semi-truck accident lawyer has a thorough understanding of commercial vehicle regulations on both the federal and state level for Illinois.
You may not have considered this, however hundreds, and some years thousands, of truck accidents, occur in greater Chicago. Did you know that there are six federally sanctioned interstates crossing directly through the very heart of our windy city?
Whether you commute every day on the Kennedy Expressway or leave for a weekend in the country by taking Interstate 55, it is highly likely you have encountered numerous commercial or semi-trucks along your drive.
Where are the worst places for Semi-Truck accidents in Illinois?
A large number of accidents with Semi-Trucks occur on highways and interstates, where a combination of high speed and the truck's immense size and weight can cause a dangerous situation with even a relatively minor mistake.
Some of the most common highways for accidents are the I-57, the I-55, and the I-80. In 2017, over one hundred people died in trucking-related accidents on these three highways alone, comprising the majority of truck-related deaths in Illinois that year.
How to find a tractor trailer accident lawyer?
Some of the best trucking accident attorneys can be found online. A simple Google search of 'Best Truck Accident Attorney' or 'Truck Accident Injury Lawyer' will point you in the right direction. However, before you decide on who to call, make sure they have a lot of experience and have great reviews.
Here at Shuman Legal, we can certainly help your accident case. With hundreds of five star reviews and over 30 years of experience serving truck accident vicitims, you'll be happy you called.
Have you or a loved one been hurt in a Truck Accident?


Our experienced semi-truck accident lawyers will represent your interests fully so that you can focus on your important recovery needs. Additionally, they will help you get the compensation you deserve, in your favor, whether you're the victim or a surviving family member.
A Semi Truck Accident Lawyer Means a Higher Settlement
Since trucks are so much heavier than passenger vehicles, they can cause more damage during accidents. Truck accident injuries are often severe or even disabling. For victims, it's essential to obtain adequate compensation to cover short-term medical expenses and long-term losses. These could include lost earnings and ongoing healthcare costs that an experienced truck accident attorney knows how to negotiate for you.
The insurance company providing coverage to the trucking company may be eager to settle your claim quickly for a relatively small amount. An attorney can help you understand the types of compensation available. Plus, he or she can evaluate all of your losses – now and in the future. Together, you can then determine what kind of settlement would be appropriate.
A Truck Accident Lawyer Brings Peace of Mind
The firm proudly provides excellent customer service that sets them apart from other personal injury lawyers, medical malpractice lawyers, and truck accident attorneys.
Shuman Legal® has represented over 25,000 injured victims, with more than fifty million dollars in various damages recovered for clients since 1996. Our team providing personal injury legal services will work tirelessly for you to secure the compensation you deserve.
Call us today to schedule a free, no-obligation consultation with our offices to discuss your options and start the claim process. In the aftermath of a truck accident, an aggressive lawyer like the ones from Shuman Legal® protects your interests fiercely. You can reach us at 866-986-0235 for a free consultation and speak with a dedicated car accident, motorcycle accident, and truck accident attorney.
As experienced attorneys, we can help you evaluate the facts, assess your options, and manage the legal challenges. We help you recover damages for your loss, in your favor, so that you can focus on your recovery.
Get Our Team, Working In Your Favor