Truck Accidents
Your Semi Truck Accident Attorney, Ready to Fight, In Your Favor
When a truck accident occurs, a victim is often seriously injured, confused, scared and emotionally traumatized. When you, or a loved one, have been involved in a truck accident involving a semi-truck, an 18-wheeler, or any other commercial vehicle; help from a semi truck accident lawyer is just a phone call away. You aren't alone!
Hurt in a Semi-Truck Accident? You Need to Watch This…
Discover the myths of semi-truck accidents, and how we can help you navigate through them if you've been in a semi-truck accident.
Shuman Legal's semi-truck accident attorneys will fight for your rights and won't stop until they've secured the compensation you deserve for your pain and suffering. Accidents usually result from human error, mechanical failure, drunk driving, or where the company has failed to maintain its vehicles to current inspection standards. Unfortunately, the fault of the accident has to be proven and that's where we come in.
Did you know? Accidents involving semi-trucks are completely different than those involving cars.
Trucking companies have attorneys on staff ready to jump at a moments notice to protect the company from liability and expense. That means pushing as much fault away from their driver as possible – as quickly as possible.
Have you or a loved one been hurt in a Truck Accident?


An experienced truck accident attorney knows what needs to be done and the minute you sign on to be our client – we begin to work for you, in your favor.
Decades of Experience with Truck Accident Cases, Fighting In Your Favor
When deciding on the best semi truck accident lawyer for your case you need to consider the time the firm has been in business as well as the number of years the firm's lawyers have been practicing. The most experienced lawyers know the ins and outs of the legal system and can navigate you through the complex legal process.
Shuman Legal has been in business for 35 years and counting.
Next, you're looking for a successful representation of clients. It doesn't matter how long the firm's been around if it can't properly represent its clients.
Shuman Legal has represented over 25,000 injured victims in Illinois since 1996.
Be sure to read the firm's client testimonials or check out a third-party site for the most objective reviews from clients so that you rest assured that you have a law firm that is focused on YOU. You need a firm that returns phone calls, stays in communication with you, ensure your unpaid medical are getting paid, that you're getting compensation for lost wages, that you aren't buried in paperwork and who is fighting, in YOUR favor.
"Shuman Legal is one of the only law firms that care about their clients not just a money number but actual injured human beings. The entire staff, from the people that answer the phones to the guy that sweeps up at night will be there for you as a team. I had many choices for an attorney but it was a no brainer hiring Marc Shuman. He really cares!"
What's the Biggest Mistake You Can Make After an Accident Involving a Semi-Truck?
After an accident with a semi-truck, the trucking company at fault will have a lawyer try to contact you as quickly as possible. They want to get to you before you hire an attorney of your own. They know that once you have legal representation, they'll end up paying out a lot more money.
So, they race to get to you as soon as possible and do whatever they can to try to talk to you.
If you're contacted by a lawyer for the at-fault trucking company, do not talk to them. Never – ever say anything to them except that they can speak to your attorney.
Whatever you say now might come back to bite you later. Despite their act of pretending to be on your side, don't be fooled by them. They are not your friend. Their ob is to protect the trucking company, their client, from as much liability and expense as possible.
---
Illinois Semi-Truck Accident FAQs
Accidents involving a semi-truck are among the most serious and most deadly in the United States. An experienced Chicago based semi truck accident lawyer has a thorough understanding of commercial vehicle regulations on both the federal and state level for Illinois.
You may not have considered this, however hundreds, and some years thousands, of truck accidents, occur in greater Chicago. Did you know that there are six federally sanctioned interstates crossing directly through the very heart of our windy city?
Whether you commute every day on the Kennedy Expressway or leave for a weekend in the country by taking Interstate 55, it is highly likely you have encountered numerous commercial or semi-trucks along your drive.
Finding The Right Truck Accident Attorney to Protect Your Rights
The trucking company that employs the at-fault driver has a dedicated team of lawyers working for them. This is exactly why you need an experienced truck accident lawyer working for you. Unless you have extensive experience in the legal field, you have no way of knowing whether or not you're being taken advantage of.
What may seem like a fair offer to you, is most likely only a fraction of what you'd get by working with an experienced attorney. Remember, the trucking company is going to protect itself from as much liability as possible. You are in a position where you need to fight for your rights. Let our experienced semi-truck accident attorney take step in and fight in your favor.
Shuman Legal will NOT let you be taken advantage of. We will fight to get you the settlement that you deserve. You are the victim here, so don't become a victim a second time by letting the truck company's lawyer take advantage of you.
Proving Negligence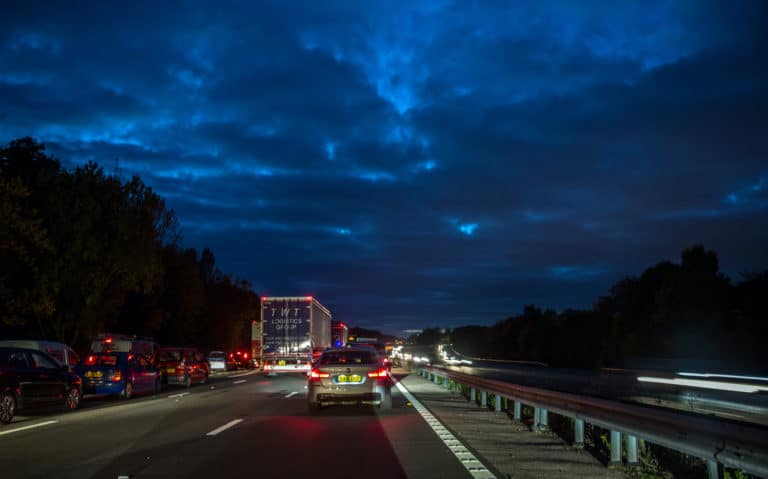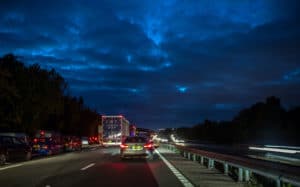 Although companies are required to follow Federal Motor Carrier Safety Regulations (FMCSA) concerning their equipment and their drivers' hours of service, driver fatigue continues to be one of the most common reasons for these tragedies. Don't let their mistake get twisted into yours.
After an accident, it's often necessary to act quickly to preserve evidence. If you are unsure of what to do, you may lose much-needed information. If you hire a truck accident attorney soon after the accident, you will have a much better chance of locating and saving all necessary evidence.
Our Investigation Includes:
Determining the level of truck maintenance
Drug and alcohol tests
A review to confirm adequate insurance coverage
A full examination of truck safety markings
Weight restriction compliance
Adherence with loading procedures
Ensuring the company fulfilled safety inspection requirements
Accident reconstruction
When our semi-truck accident attorney files a lawsuit against a trucking company, we know that we will need to present evidence that proves negligence. The key to helping you seek justice for the physical pain and emotional duress caused by an accident includes our proving reckless conduct by the driver and/or trucking company.
Have you or a loved one been hurt in a Truck Accident?


Our experienced semi-truck accident lawyers will represent your interests fully so that you can focus on your important recovery needs. Additionally, they will help you get the compensation you deserve, in your favor, whether you're the victim or a surviving family member.
A Truck Accident Lawyer Means a Higher Settlement
Since trucks are so much heavier than passenger vehicles, they can cause more damage during accidents. Truck accident injuries are often severe or even disabling. For victims, it's essential to obtain adequate compensation to cover short-term medical expenses and long-term losses. These could include lost earnings and ongoing healthcare costs that an experienced truck accident attorney knows how to negotiate for you.
The insurance company providing coverage to the trucking company may be eager to settle your claim quickly for a relatively small amount. An attorney can help you understand the types of compensation available. Plus, he or she can evaluate all of your losses – now and in the future. Together, you can then determine what kind of settlement would be appropriate.
A Truck Accident Lawyer Brings Peace of Mind
The firm proudly provides excellent customer service that sets them apart from other personal injury lawyers, medical malpractice lawyers, and truck accident attorneys.
Shuman Legal has represented over 25,000 injured victims, with more than fifty million dollars in various damages recovered for clients since 1996. Our team providing personal injury legal services will work tirelessly for you to secure the compensation you deserve.
Call us today to schedule a free, no-obligation consultation with our offices to discuss your options and start the claim process. In the aftermath of a truck accident, an aggressive lawyer like the ones from Shuman Legal protect your interests fiercely. You can reach us at 866-986-0235 for a free consultation and speak with a dedicated car accident, motorcycle accident, and truck accident attorney.
As experienced attorneys, we can help you evaluate the facts, assess your options, and manage the legal challenges. We help you recover damages for your loss, in your favor, so that you can focus on your recovery.
Get Our Team, Working In Your Favor