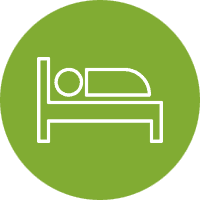 Wrongful Death
How Our Wrongful Death Attorney Will Help You
Our experienced wrongful death attorneys here at Shuman Legal understand that no amount of money can make up for the loss of your loved one. However, we can help you recover damages and loss of financial security for you and your family.
Did you lose a Loved One to an Accident? Let us help You.


When a person's death results from the negligence or misconduct of another person or entity (e.g. a company), a wrongful death suit may be in order. A wrongful death suit is different from other kinds of personal injury claims because the victim (referred to as the decedent) is not bringing the lawsuit. Instead, the suit is brought by the family members of the victim's estate with the help of a wrongful death lawyer.
If your loved one's death occurred as the result of another party's negligence or misconduct, our team of wrongful death attorneys can help your family pursue compensation in a law suit for:
Loss of future earnings
Loss of companionship
Direct expenses
Loss of benefits
Punitive damages
A wrongful death claim can help the victim's family recover damages for injuries and other losses they or the estate have suffered because of this death. Your family deserves to have the provisions your loved one would have created for you had this tragedy not happened.
Lose a loved one to an Accident? You Need to Watch This…
Watch as Wrongful Death Attorney of 35 yrs, Marc Shuman, goes into the details of a Wrongful Death Law Suit.
The experienced wrongful death attorneys at Shuman Legal will help you understand how wrongful death lawsuits typically unfold and we'll take care of all the details so that you can focus on yourself and your family.
We promptly return phone calls.
We will NOT waste your time!
We clearly explain all of your legal options and the consequences of decisions.
We'll handle the insurance companies and individual adjusters.
You will be updated frequently on your case.
We don't get paid a dime until we win your case!
You'll receive copies of all correspondence about your case.
We are a 'Client First' firm. Our goal is to give you peace of mind and a sense of control.
We never stop fighting to get you back on your feet physically, emotionally, and financially.
We are an aggressive and experienced personal injury law firm advocating for YOUR rights!
"Very helpful, Attorney Shuman and his employees are kind, respectful, professional, passionate, responsive to the needs of their clients. They worked hard on my case.... Rest assured they will do their best. Will fight for you to get the justice you deserve. Thank you Attorney Shuman n to the rest of your employees for helping me. Grateful indeed for everything. God bless everyone❤🙏"
There is nothing more overwhelming than to lose a loved one when the loss could have been prevented or avoided. Navigating the consequences of loss while grieving can be paralyzing, especially when wrongful death occurs. Adding a wrongful death attorney from our team that has been supporting families in Chicago will ensure these tragedies do not compound into financial misfortunes.
Wrongful Death FAQs
In the State of Illinois "Wrongful Death" refers to the loss of life to an individual where fault for that loss lies at the hands of another person, company, or corporation either through intention, misconduct or neglect and is governed by the Wrongful Death Act.
In 1995 Illinois amended its legislation to state that if the injury is not caused during the course of a felony, then If a person, company, or corporation, through neglect or default should have entitled the party injured to maintain an action and recover damages if they had survived that those parties are liable to an action for damages under the wrongful death act.
The only time this is not true, is if the decedent had brought a cause of action with respect to the same underlying incident or occurrence which was settled, or on which judgment was rendered prior to their death. (Source: CIVIL LIABILITIES – (740 ILCS 180/) Wrongful Death Act.)
Wrongful Death claims should be filed by whoever is the personal representatives of the deceased. This is the Spouse or closest immediate next of kin. Next of kin can also be an adoptive parent or adopted child. Either are treated as a natural parent or child by the court. If the Plaintiff that is seeking to recover benefits by the court is younger than 18, he/she has until 2 years after they turn 18 to file a claim.
In some instances, if none of these relationships exist, a claim might be brought forward by those who incurred expense providing care, legal or medical attention for the deceased after the incident occurred. (Source: CIVIL LIABILITIES – (740 ILCS 180/) Wrongful Death Act.)
There are legal time limits on filing a wrongful death lawsuit in the State of Illinois. The statute of limitations states that any action must commence within 2 years after the victim became deceased.
There are situations however that your wrongful death attorney can advise you on where this statute has variances for specific circumstances, for example if the victims death was the result of a violent crime that is still pending final disposition from the courts, or if the deceased is being investigated for participating in criminal activities that has not been resolved in the courts.
Your absolute best approach is to reach out to a wrongful death attorney experienced in both survival action and wrongful death cases to review your circumstances and options. This is not a time to go it alone and at the very least it could bring you some peace of mind.
There is guidance provided to the court in regard to what considerations are to be looked at when determining compensation for either a wrongful death action or a survival action and those can be seen on the Illinois Gov Website
Circumstances and other variables make it impossible to attach or suggest a number or dollar value to the wrongful loss of a loved one.
Wrongful death settlements in Illinois reveal our legal system's attempt to assigning value to a human life without reducing it to that value alone. If you want to know what you can expect in the way of damages, the first step is to understand the costs associated with the loss of your loved one. Our Chicago team at Shuman Legal will make sure that a wrongful death attorney guides you through the process with compassion and clarity.
In Illinois surviving family members can choose pursuing both a wrongful death action and a survival action. However, this is not the same in all other states. The same wrongful death attorney can file each of these claims simultaneously on your behalf.
Filing a wrongful death claim in Illinois allows you to pursue compensation for expenses related to the death and the financial and emotional losses experienced by your family. This compensation is paid directly to immediate family members and includes burial expenses, the loss of income to the family, mental pain and anguish over the loss of the loved one, and the loss of services that the deceased provided.
A survival action in Illinois is for monetary compensation that considers damages suffered "by the decedent" prior to their untimely death. In a survival action, damages are not paid directly to the next of kin like they are in a wrongful death suit. Instead, damages awarded in a survival action are paid instead to the estate of the decedent.
Did you lose a Loved One to an Accident? Let us help You.


Get Our Team, Working In Your Favor