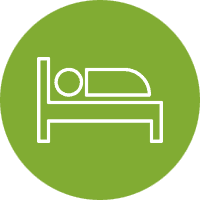 Wrongful Death
How Our Wrongful Death Attorney Will Help You
Our experienced wrongful death attorneys here at Shuman Legal understand that no amount of money can make up for the loss of your loved one. However, we can help you recover damages and loss of financial security for you and your family.
Did you lose a Loved One to an Accident? Let us help You.


When a person's death results from the negligence or misconduct of another person or entity (e.g. a company), a wrongful death suit may be in order. A wrongful death suit is different from other kinds of personal injury claims because the victim (referred to as the decedent) is not bringing the lawsuit. Instead, the suit is brought by the family members of the victim's estate with the help of a wrongful death lawyer.
If your loved one's death occurred as the result of another party's negligence or misconduct, our team of wrongful death attorneys can help your family pursue compensation in a law suit for:
Loss of future earnings
Loss of companionship
Direct expenses
Loss of benefits
Punitive damages
A wrongful death claim can help the victim's family recover damages for injuries and other losses they or the estate have suffered because of this death. Your family deserves to have the provisions your loved one would have created for you had this tragedy not happened.
Lose a loved one to an Accident? You Need to Watch This…
Watch as Wrongful Death Attorney of 35 yrs, Marc Shuman, goes into the details of a Wrongful Death Law Suit.
The experienced wrongful death attorneys at Shuman Legal will help you understand how wrongful death lawsuits typically unfold and we'll take care of all the details so that you can focus on yourself and your family.
We promptly return phone calls.
We will NOT waste your time!
We clearly explain all of your legal options and the consequences of decisions.
We'll handle the insurance companies and individual adjusters.
You will be updated frequently on your case.
We don't get paid a dime until we win your case!
You'll receive copies of all correspondence about your case.
We are a 'Client First' firm. Our goal is to give you peace of mind and a sense of control.
We never stop fighting to get you back on your feet physically, emotionally, and financially.
We are an aggressive and experienced personal injury law firm advocating for YOUR rights!
"Very helpful, Attorney Shuman and his employees are kind, respectful, professional, passionate, responsive to the needs of their clients. They worked hard on my case.... Rest assured they will do their best . Will fight for you to get the justice you deserve. Thank you Attorney Shuman n to the rest of your employees for helping me. Grateful indeed for everything. God bless everyone❤🙏"
There is nothing more overwhelming than to lose a loved one when the loss could have been prevented or avoided. Navigating the consequences of loss while grieving can be paralyzing, especially when wrongful death occurs. Adding a wrongful death attorney from our team that has been supporting families in Chicago will ensure these tragedies do not compound into financial misfortunes.
Wrongful Death FAQs
Did you lose a Loved One to an Accident? Let us help You.


Get Our Team, Working In Your Favor