Personal Injury Lawyer In Joliet, Illinois
1000 Essington Rd Suite 126
Joliet, IL 60435
How many years of experience do you have practicing personal injury law in Joliet, Illinois?
Our team has over 77 combined years of experience practicing personal injury law in Illinois and getting our injured clients the compensation they deserve.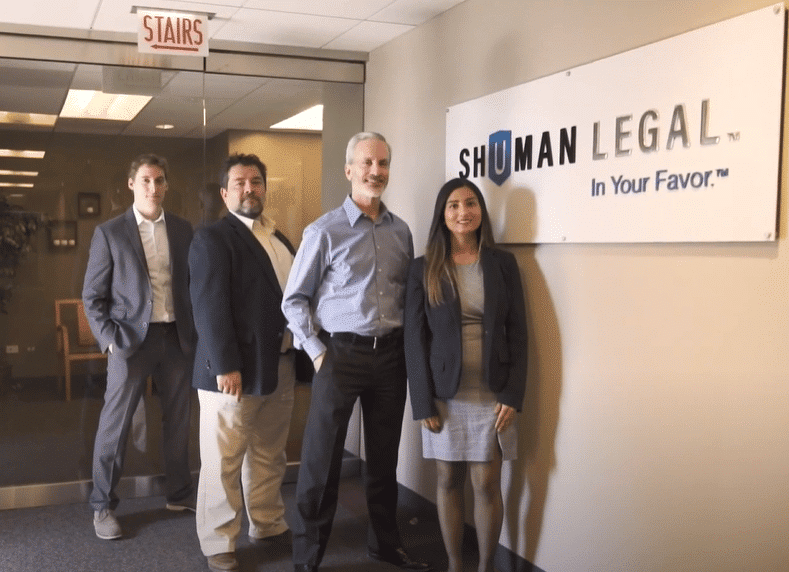 What types of cases have you handled before? What were the outcomes?
We specialize in a variety of cases including: 
Truck accidents

 

Motorcycle accidents

 

Workers' compensation

 

Wrongful death

 

Concussion and traumatic brain injuries

 

Dog bites

 

Nursing home abuse

 

Medical malpractice

 

Mass torts

 
Our experienced lawyers have settled tons of such cases recovering over millions of dollars in damages for our clients.  
What is your approach to handling personal injury cases?
Our firm was born out of our passion to give a personal touch to every personal injury case we take up. Our approach is to ensure compassion and compensation go hand in hand for our clients' mental and physical recovery.  
Here's how our approach to every personal injury case stands out: 
Providing personal attention to identify your immediate and long-term care needs

 

Tracking all changes in this legal field and keep our team updated with new insights

 

Regularly communicating with you to track your recovery and update you about the case developments

 

Using the latest case management software to automate case responsibilities and deadlines

 

Providing access to our huge network of experts, medical providers, and insurers

 

Taking care of every insurance and legal obligation so you can focus exclusively on recovery

 
How do you determine the value of a personal injury case?
There's no one-size-fits-all settlement. We'll be happy to provide you a free case review to help you know what your case is worth.  
The value of your settlement depends on four key factors: 
How severe are your injuries?

 

How much responsibility you share for the accident?

 

How strong is your evidence?

 

How experienced is your lawyer?

 
How do you handle communication with clients throughout the case?
Through clear communication with our law offices, we keep our clients well aware of developments in their personal injury cases.
We also regularly check in to track your recovery progress and identify if you require any additional care.  
Furthermore, we discuss where negotiations are headed, how litigation is taking shape, and what options lie ahead. 
What are the potential outcomes of my case and how long do you think it will take to resolve it?
There are only five possible outcomes of your personal injury case: 
The case is dismissed

 

You reach a settlement before trial

 

The case goes to trial and you win

 

You lose the trial

 

The case is appealed

 
We like to be clear and upfront about what your case is worth by giving you a free case review when you first call us.
Some personal injury cases may be settled within 12 months. Others may take up to two-three years. More complicated cases can stretch on for several years. 
How do you charge for your services? Do you work on a contingency fee basis?
We offer a 'pay only when you win' policy.
You can hire us to work on a contingency fee basis, which means we only get a fixed percentage of your settlement once you win.
You don't have to pay us anything until then. 
Do you have experience negotiating with insurance companies and other defendants?
Insurance companies are notorious for their profit-over-safety approach to delay, deny, or underpay personal injury claims. Our lawyers are trained to handle their tricks and complicated processes to negotiate your claim.  
We maintain records of all the insurance companies, attorneys, and adjusters we have fought against. These reports reveal your insurer's policy limits and how a particular company usually evaluates their cases.  
For example, if they usually offer less than your medical expenses, we'll know negotiations will be a waste of time. So we'll be able to file your case in court without delay.  
We can also tap into reports of the opposing attorneys and the experts they usually hire to prepare a suitable legal strategy. 
What is your success rate in settling or winning personal injury cases?
Shuman Legal has a 95% success rate at trial for personal injury cases. We have won millions of dollars in compensation for our injured clients.  
Most clients can increase their settlement by almost 3.5 times just by hiring a personal injury lawyer. 
What kind of support staff and resources does your law firm have to support my case?
You're hiring not just a personal injury lawyer, but a legal army of support staff and resources for: 
Providing regular updates of your case and reviewing your recovery progress

 

Access to software packages that speed up the process of pulling up relevant legal documentation

 

Hiring medical experts to assess your injuries and treatment to present your claim thoroughly

 

Hiring investigators and accident reconstruction experts to prove liability beyond doubt

 

Using our records to assist you with insurance filing and negotiation for specific insurance companies

 

Using our advanced software to automate case management

 

A team of paralegals specially trained in personal injury law to handle all menial tasks. They

free up your lawyer to focus on all critical case developments