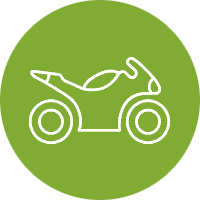 Chicago Motorcycle Accident Lawyer Division
Chicago Motorcycle Accident Lawyer Service:
Motorcycle accidents aren't just an area of law that we practice in our firm. It's one of the driving passions that led us to get into Personal Injury Law. We bring 34 years of experience representing riders' rights and needs in Motorcycle Accident cases and know that the Motorcycle Community is a family of its own.
That's why we created an entirely new branch of the Shuman Legal firm that focuses exclusively on Motorcycle Injury Law. When are looking for a Chicago motorcycle accident attorney our specialized team is available for you through our Motorcycle Safety Lawyers® Division.
Some of the statistics that lead to our creation of a specialized division of Chicago motorcycle accident lawyers:
Here are just a few of the alarming statistics from the Illinois Department of Transportation (IDOT)
Crashes involving motorcyclists account for 0.8 percent of all crashes in Illinois in 2019.
In 2019, there were 136 fatal crashes and 137 fatalities involving motorcyclists.
Of the 2,020 motorcyclists injured in 2019, 36.9 suffered from serious injuries.
In 2019, 12 of the 138 motorcyclist fatalities occurred in Chicago as well as 13 of the 136 fatal crashes.
Of the 281 motorcyclists injured in Chicago in 2019, 78 resulted in serious injuries.
The group with the highest percent of motorcyclist fatalities and serious injuries are males age 35 to 64 at 16.3 percent.
Despite the IDOT spending over $500,000 in 2020 on Paid Media campaigns to support motorcycle information and education efforts during times of high motorcycle fatalities and serious injuries these numbers are not decreasing.
Helmets – They save lives!
Unhelmeted Motorcyclist Fatalities for 2019 were projected to be 100.5 based on a baseline rolling average from 2013-2017. A two-percent reduction was also added due to the linear trend of the data only being slightly downward for the recent previous years. The actual 2015-2019 rolling average was 102.2 and as a result, the target was unmet but was better than the baseline of 104.6.
Illinois motorcycle fatalities went up by 15.1 percent from 119 in 2018 to 137 in 2019. The percent helmeted motorcyclist fatalities remain low at 30 percent in 2019 as compared to the percent the US helmeted motorcycle fatalities at about 60 percent in 2018. Based on the preliminary estimate, the number of lives saved in Illinois at the current usage rate of 30 percent is about 23. If Illinois had 100 percent helmet use, an additional 37 lives would have been saved.
Families of riders who are severely injured are traumatized just as are the riders are. Families also recover at the pace that riders recover, that is why we are here to help you all face the challenges that an accident brings into your lives and homes. You need to focus on recovery and a Chicago motorcycle accident lawyer from Shuman Legal will navigate the bureaucracy and insurance traps so you can focus where you need to most.
Motorcycle Safety Lawyers® is the branch that is entirely devoted to the Motorcycle Community. If you've been in a motorcycle accident you can contact us here directly or use MotorcycleSafetyLawyers.com for your legal needs.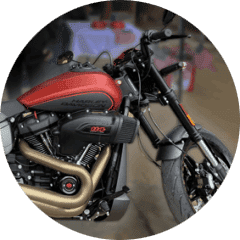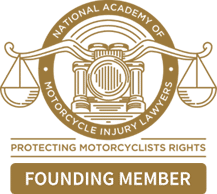 The Motorcycle Safety Lawyers® is one of the National Academy of Motorcycle Injury Lawyers' (NAMIL) founding members representing both Illinois and Nevada.
NAMIL's mission is to promote motorcycle awareness, safety and the best possible legal representation of motorcycle accident victims.
NAMIL members span the continental USA and are put through continuous training to learn & discuss how to better represent the vast motorcycle community and its causes.
Get Our Team, Working In Your Favor