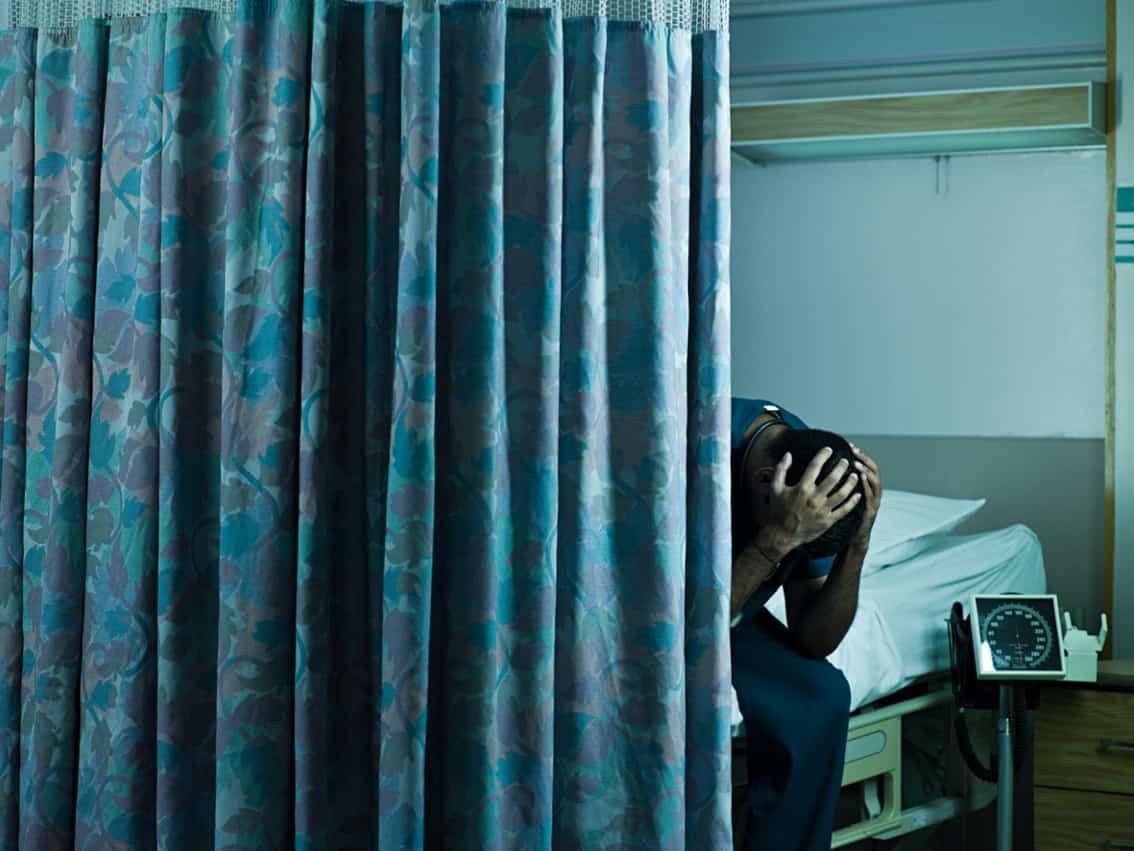 According to Attorneys.com You need a medical malpractice lawyer when malpractice occurs,  in Illinois this occurs when a doctor or other healthcare professional or institution (doctor, nurse, medical technician, psychiatric hospital or healthcare facility) breaches the standard of care when treating a patient, resulting in an injury or death.
The standard of care is the generally accepted set of standards and practices that other medical professionals would take when treating a similar patient. There are a number of variables to consider when assessing the standard of care, such as the patient's age and the specifics of his or her condition. Violating the standard of care is known as medical negligence."
This negligence must result in an injury, and you, the injured patient, must prove that the medical professional's negligence directly caused your injuries.
Medical Malpractice is the third leading cause of death, according to the Journal of the American Medical Association. However, having a bad medical experience may not mean there is a case. Many medical procedures are very risky in nature.
According to Illinois malpractice law, a patient who believes that they have a malpractice case has up to two (2) years from the date that the patient knew or should have known of the injury to file a lawsuit under the statute of limitations.
Illinois also has a special statute of limitations for patients who are minors (under 18 years of age) at the time the medical malpractice occurred. In these cases, the victim will have up to eight years after the date of injury to pursue a claim. Any claim however has to be filed prior to the victim turning 22.
An experienced Lawyer is the best mediator for your case:
Going up against a medical facility or professional can be daunting and intimidating. Therefore, contacting a medical malpractice lawyer will help you get what you deserve. This eliminates the stress of trying to address insurance companies or other medical professionals on your own. An experienced attorney knows exactly how to address your malpractice claim and will go after the at-fault party aggressively with only the victim's best interests in mind.
Part of the lawyer's job is to investigate and determine whether the medical professional has acted within the standard of care necessary. Additionally, the lawyer will investigate other issues relating to your care. Including the device that was used and if it was functioning correctly. Therefore, with a good lawyer on your side, you can rest easy that you will receive the proper compensation.
One area in which medical malpractice occurs is medical devices. The Federal Drug Administration reports that it receives several hundred thousand reports pertaining to medical device problems. Consequently, these problems include serious injuries, malfunctions, and even deaths associated with the suspected device.
Therefore, anyone who has an injury from the use of a malfunctioning device should recruit a medical malpractice lawyer to help file a medical malpractice claim. This will often be filed against the company that manufactured the device.
When the FDA is informed of a problematic medical device, they send out a recall list. If a medical provider uses one of the recalled medical devices, there's a chance that you can have a medical malpractice lawyer file a medical malpractice claim against the provider. Therefore, you can receive compensation for your pain and medical bills.
Medical malpractice facts dictate that if the patient care or treatment provided falls below the accepted standards of practice in the medical community and causes harm to the patient, it may constitute professional negligence. Furthermore, medical malpractice can take many forms.
Some common examples of medical malpractice or negligence that could lead to a lawsuit are:
Failure to diagnose
Misdiagnosis
Misreading lab results
Unnecessary surgery
Incorrect medication
Improper prescription dosage
Delayed treatment
Disregarding patient history
Failure to obtain proper consent
Failure to order proper tests
Poor follow-up care
This is not an exhaustive list, it does however give you just some of the areas that fall under medical malpractice.
Since 1996, the Law Offices of Shuman Legal medical malpractice lawyers have been helping Medical Malpractice victims, all injured victims and their families, navigate the complex legal process. As experienced personal injury, worker's compensation, and wrongful death attorneys, we can help you evaluate the facts, assess your options, navigate the legal challenges, and advocate on your behalf.
Shuman Legal has over 77 combined years of experience advocating for over 20,000 injury victims and their families. We advocate on your behalf, so you can focus on the task of recovery.
Illinois Medical Malpractice FAQ
Get Our Team, Working In Your Favor