If you've recently had a parked car accident, then you understand the frustration: You left your vehicle in a parking lot only to return and find a crumpled fender or dented side door. After examining the vehicle, you realize the driver who was at fault left no contact information. What recourse do you have?
A Common Scenario: The Parked Car Accident
Such scenarios happen all too often. According to the Illinois Department of Transportation, almost 36,000 accidents involving a parked car occurred in 2014 alone.1 That makes them one of the leading types of vehicle crashes in the state.
Although assigning blame is relatively easy in such cases—unless there was a pile-up or chain reaction, the vehicle that ran into your stationary car will be at fault—a parking lot accident can become complex fast. That's because a parked car accident can lead to one of two scenarios.
Either the driver:
Leaves his or her contact information before departing or
Flees the scene of the accident without so much as exiting the vehicle.
While the first situation is relatively straightforward, the second scenario presents complications.
Responsible Drivers: Dealing With The Best-Case Scenario
If the driver does wait around or leaves contact information, you have plenty of options. Assuming you can identify the driver who hit your vehicle, then you'll want to:
Get the driver's personal information (name, address, phone number), if they haven't given it already.
Obtain their insurance information so you can file a claim with their provider.
Call the police if the damage appears to exceed $1,000.
Report the accident to your insurance company.
File a claim with the driver's insurance company.
Although it's good to let your own insurance company know of the accident, it's always best to file a claim with the other party's provider first.
Hit-and-Run Parking Lot Accident: Dealing with the Worst-Case Scenario
What if the driver does a hit and run, leaving you high and dry? Unless there are surveillance cameras in the area or reliable eyewitness who can identify the vehicle or the driver, you'll likely have no way to uncover the identity of the culprit. That means you'll be left without any way to contact their insurance provider and claim damages.
Worse comes to worst, you'll have to contact your own insurance company in order to recoup the costs of repair. There are a number of insurance policies that cover such an incident, including:
Collision coverage which often covers a hit-and-run scenario
Uninsured Motorist coverage if you know the identity of the driver but they don't have insurance
Comprehensive coverage which usually covers a parked car accident
Seven Steps To Take Immediately After A Parking Lot Wreck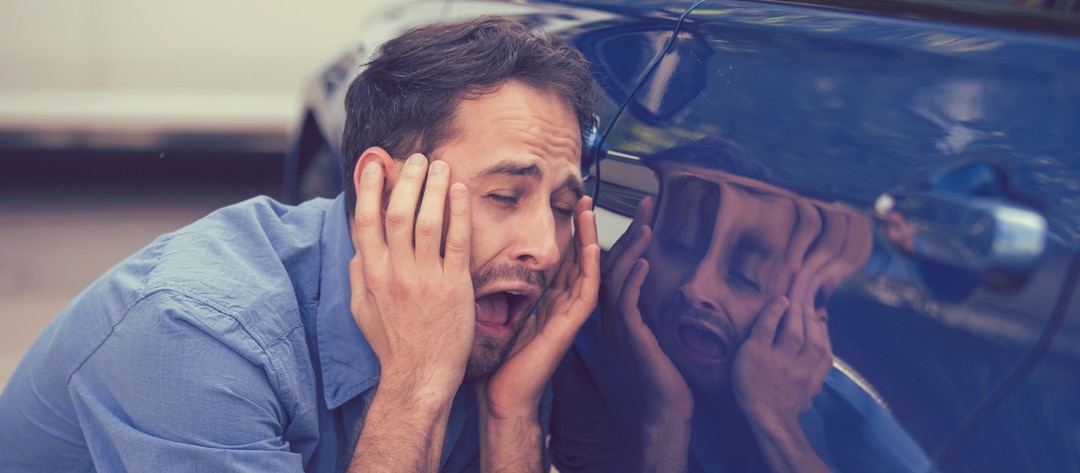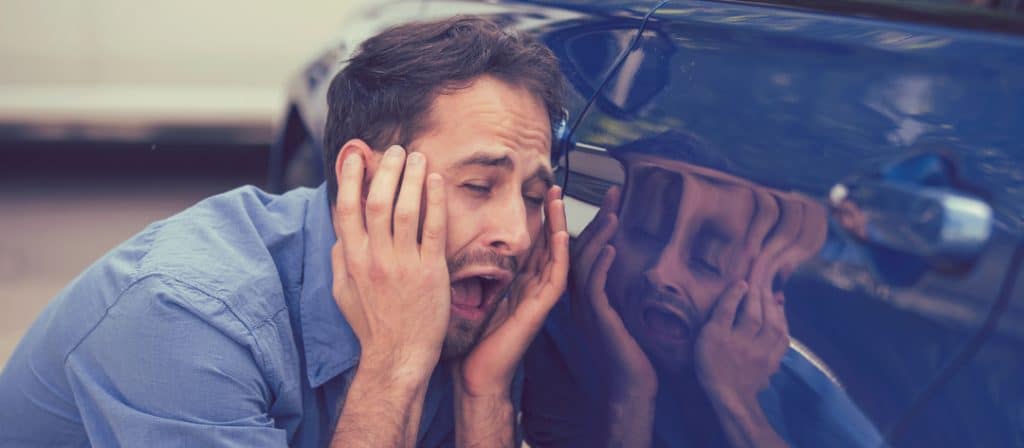 If you become involved in a parking lot wreck, follow these steps to protect your rights:
1. Be responsible
Determine if you or the other people involved in the accident need medical attention. Call emergency responders if someone needs help.
2. Call the police
Even if the accident only resulted in minor damage, be sure to inform the police so that there is an official record of the accident on file. It's required by law in many states and will come in handy if the accident results in litigation.
3. Get the necessary information
Find out the name of the other driver and also get his or her license plate, driver's license number, insurance information, and contact info. Avoid getting into an argument about the accident and, whatever you do, do not admit fault. If you've struck a parked car and no one is around, gather available information about the other vehicle and write your contact information down on a note and slip it under the other vehicle's wiper blade.
4. Take pictures
Pictures can help document damage should the accident end up in litigation.
5. Collect facts about the surrounding area
Make note of businesses around the scene and also make note of the time, location, and weather conditions present at the time of the accident.
6. Call your insurer
Get in touch with your auto insurance company as soon as possible. Give them all the details of the accident that you have.
7. Get in touch with an attorney after a parking lot wreck
If you were injured or your car experienced severe damage or if the other party is making accusations and allegations, it's smart to get in contact with an auto accident lawyer sooner rather than later.
The Law Offices of Marc J. Shuman & Associates, LTD. helps clients recover the compensation they are owed in personal injury and wrongful death suits. As a Chicago-area personal injury firm, the Law Offices of Marc J. Shuman & Associates has helped thousands of plaintiffs recover millions from parties responsible for their losses.
Contact us at 1-800-722-9744 today to learn more about how our firm can help you in your legal matters.
Sources: 1. Illinois Department of Transportation. "2014 Illinois Crash Facts and Statistics." Page 14.