Who Can Claim a Wrongful Death Claim in Illinois?
Last updated Wednesday, November 1st, 2023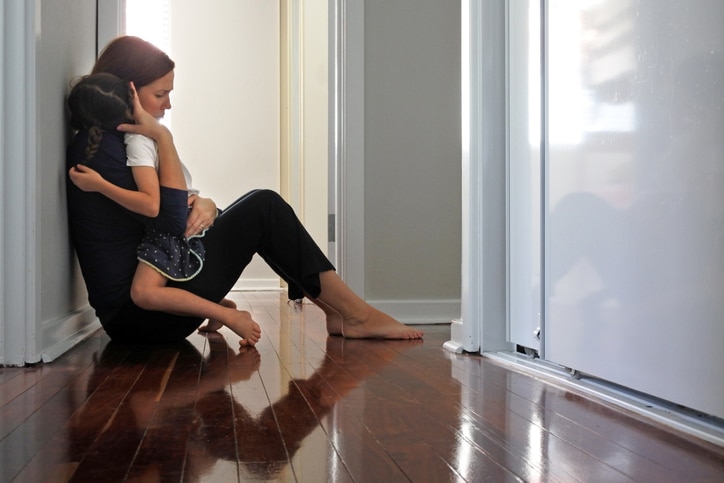 Heartbreaking cases involving death through negligence can be tricky. Uncomfortable questions pop up. How will mounting bills get paid? Which family members should take legal action?
Has a loved one died through no fault of their own? Illinois allows surviving family members to seek compensation. But this opportunity alone is not enough to help.
There are so many pieces to a wrongful death puzzle. A successful solution requires experience, resources, and knowledge. Shuman Legal® has the total package. Our team knows what you're up against. We count on crafty defense tactics.
We bring our A-game every. single. time. It doesn't matter what slick insurance companies plan. When our attorneys arrive, justice follows. Let us help you navigate this difficult situation. A win for you is a win for your lost loved one.
Who Can Recover Wrongful Death Compensation?
Survivors usually want to know who's entitled to financial compensation. As expenses pile up, this concern becomes more important. There may be multiple family members seeking damages. But who can collect?
The deceased's spouse and next of kin can be compensated in Illinois. The closest family members are considered next of kin. Usually, the victim's children fall within this category.
If the decedent (the deceased) had no living spouse or children, other family members may seek compensation. Illinois lists family members who can recover wrongful death damages in descending order:
Grandchildren
If Decedent Had no Surviving Grandchildren, Parents and Siblings Are Next
If Decedent Had no Surviving Parents or Siblings, Nieces and Nephews Are Next
If Decedent Had no Surviving Nieces or Nephews, Grandparents Are Next
Not everyone can file a wrongful death claim. A personal representative of the decedent's estate must come forward. This person may be the executor named in the will. The court can also appoint an administrator.
The representative can file a claim to seek damages. This person may or may not be entitled to compensation as well.
Example: Donnie was killed on impact by a drunk driver. Donnie's sister, Dana, is the personal representative. She filed a wrongful death claim. Donnie left behind three children under the age of nine.
Dana only wanted to be compensated for the funeral and childcare expenses she incurred since Donnie's death. The remainder of the settlement was set up directly for Donnie's children.
Illinois does not recognize common-law marriage. Fiancés and fiancées are also left out. Even if you've been in a long-term relationship with the decedent, recovering damages is unlikely. You need to be named in the victim's legal will to even be considered as a claimant.
It doesn't matter if relatives are adopted or half-blooded. All family members are seen as equal in Illinois courts. Godparents and foster parents are excluded altogether.
Has a Loved One Been the Victim of a Wrongful Death?


File your wrongful death claim with us. The minute you sign with Shuman Legal® – we start working.
What Are the Statutes of Limitations in a Wrongful Death Suit in Illinois?
When the unthinkable happens, families must act quickly. The time for grieving a loved one taken too soon may have to wait. This legal process may feel overwhelming. Meeting with us gets the ball rolling.
If you have a valid case, we can step in and handle everything. You can breathe easier knowing we're working towards getting the highest possible settlement.
When filing a wrongful death claim in Illinois, keep the following in mind:
Personal representatives have two years to file these types of claims. This timeframe is serious. Once the deadline passes, there may be nothing that can be done even with an attorney.
When deaths result from violent intentional conduct (murder or manslaughter) the statute of limitations increases to five years. These civil cases can be complicated. In-depth investigations may be needed. Confused? We can advise you to see if your case meets these criteria.
Note: The date the accident occurred is not when the clock starts ticking. The countdown begins from the date of death.
These months may seem like more than enough time, but the weeks go by quickly. Unsure about filing a claim? Meeting with one of our wrongful death lawyers can shed light on your case. Getting the facts can help you make the most informed decision.
Are There Caps on Damages in Illinois?
No! Unlike some states that limit how much these cases can award, Illinois has none.
What does this mean for you? As long as you can prove you're entitled to damages listed in the claim, the sky's the limit. You want your case to be taken seriously. You want proper compensation.
Some figures, like related bills, are easy to include. Non-economic damages like pain and suffering can be more sensitive. A wrongful death attorney can help determine the claim amount you deserve.
How Are Wrongful Death Proceeds Divided in Illinois?
The goal of this lawsuit is to ease survivors' hardship. The whole point of a successful claim is to pay what the decedent would have provided if they had lived. The surviving spouse and children left behind may have different needs now that the victim is gone. The court may offer to divvy up funds based on needs.
A wife left with two toddlers may get 100 percent of the claim. A wife with a son in college may get 60 percent, while the son gets the remainder. The court tries to accommodate fairly.
Do you have questions about how proceeds may be split among your family? Let us review your case. We understand no family is exactly the same. Our team customizes our approach. We work to get survivors like you compensated.
---
Get Our Team, Working In Your Favor