Important Questions to Ask Your Wrongful Death Attorney
Last updated Wednesday, August 17th, 2022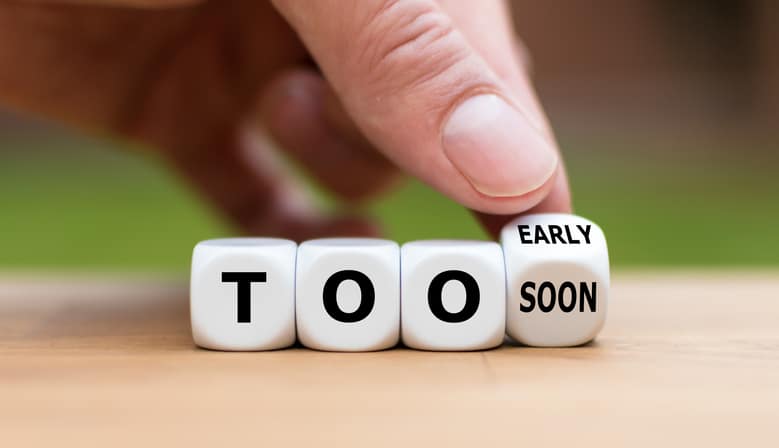 We will all die at some time. Unexpected deaths are a different story. When loss of life is preventable, questions arise. Could another party be to blame?
Has this unfortunate situation impacted you? If you've lost a loved one tragically, you may be entitled to compensation. Without a responsive attorney, your awful dilemma could get even worse. The compassionate team at Shuman Legal® can assist you during this trying time.
While nothing can undo the wrong, we'll work to make responsible parties pay. Our firm consistently negotiates favorable wrongful death settlements. We welcome the opportunity to help you too!
What is Wrongful Death?
A life cut short due to someone else's carelessness is inexcusable. Wrongful death occurs when a person dies because of another's action(s). Whether done with malicious intent or negligence, the impact is the same.
Criminal charges may also be filed. But a wrongful death suit is a civil matter.
Example: Amy got a summer job where Adam worked. Amy soon became Adam's obsession. He began stalking her. Amy reported this issue to her supervisor multiple times. Adam gunned Amy down at work.
The district attorney may criminally prosecute Adam. Amy's parents may file a wrongful death lawsuit against the business that failed to protect her. The two cases, while related, are completely separate.
What Rights Does a Family Have When a Family Member Died Wrongfully?
If a loved one was taken too soon, you have recourse. You're free to meet with a lawyer. Discuss case details. Do your own research. Ask your attorney if the event qualifies as wrongful death. Pursuing a claim for damages could be advisable.
How Does the Wrongful Death Process Work?
What's involved with taking this matter to court? And more importantly, what can be done to win? There are four parts that must be proved in these cases:
Responsibility. Was the defendant obligated to provide a duty of care for the decedent (deceased person)?
Liable Party's Failure. Did the defendant fail to do what was needed in their duty of care to the decedent?
Linking Liable Party to Incident. Was the decedent's death directly caused by the defendant's breach of care?
Survivors' Damages. Are there measurable expenses that family members now have due to the defendant's action(s)?
Showing evidence of these circumstances isn't always easy. Fortunately, getting top representation at Shuman Legal® can be. When you work with us, we'll bring facts to light.
Has a Loved One Been the Victim of a Wrongful Death?


An experienced Chicago wrongful death attorney knows what needs to be done. The minute you sign with Shuman Legal® – we start working.
Who Can File a Wrongful Death Lawsuit?
Only a personal representative can pursue this type of claim in Illinois. These persons may or may not be in line to collect damages too.
This representative may be the executor listed in the decedent's legal will. The court can appoint an administrator if there's no valid will. A concerned party (usually a family member) must file a petition for letters of administration. The court then appoints an administrator.
The Illinois Probate Act favors the following for this role in descending order:
Spouse
Heirs
Children
Grandchildren
Parents
Siblings
Nearest Relation
Next of kin (typically decedent's children) and living spouse can seek wrongful death damages. The court doesn't recognize surviving fiancés, fiancées, or foster parents.
If an Insurance Company Approaches me for a Wrongful Death Settlement, What Should I do?
This scenario is all too common. Adjusters may seem to pop out of the woodwork after unexpected deaths. These people work for the insurance company- not you. Any settlement offers are an attempt to throw a few bucks your way and call it a day.
Representatives may seem kindhearted- that's their job. These folks are trained to make you feel at ease. Then you're likely to let your guard down. You're more likely to accept a less than a favorable figure. Resist!
Take a hard pass in dealing with these unsavory folks. Save yourself the aggravation. Simply refer adjusters to your attorney. Trust your lawyer to handle this matter. Now the burden's off your shoulders. You know a professional is working on your behalf to get an acceptable sum.
What Damages Are Recoverable in a Wrongful Death Case?
No amount of money can replace a life cut short. The hard truth is that when a loved one suddenly dies, the family can be left with mounting debts. The goal of these cases is to offset damages so family members can begin to heal.
These lawsuits may seek expenses for:
Change or Loss of Benefits. Sometimes medical or dental benefits die right along with the provider. If family members must now pay for insurance, this figure can be included. A forfeited pension can also be addressed.
Cremation or Funeral Services. Laying your loved one to rest can be stressful enough. You shouldn't have to pinch pennies when choosing a casket. Let your attorney recover money spent in this way.
Decedent's Lost Income. If the decedent consistently contributed to the household income, this loss may be high. Both current and future wages can be considered.
Loss of Consortium. Losing a spouse or parent may entitle family members to these damages. No longer having the love and support found in this relationship can be devastating. This cost may be steep.
Loss of Inheritance. Had decedents lived, would their funds have enlarged the family estate? If beneficiaries will now miss out on this money, factor this amount into the claim.
Pain and Suffering. Wrongful death can cause a world of pain to those left behind. This kind of shock can leave some family members unable to cope. What can compensate for a broken heart? We can determine and seek soul-soothing damages.
Punitive Damages. Some cases may be caused by a defendant's extreme recklessness, carelessness, or bad behavior. These lawsuits may punish wrongdoers by tacking on hefty fees called punitive damages. This example is made to discourage others from going down similar paths.
Related Medical Bills. Not every death is instant. Some victims may be airlifted to hospitals in an attempt to save their lives. Others may suffer for a period of time before passing away. Unforeseen bills can drain family finances. Family members should add these expenses to the claim.
Are Wrongful Death Compensations Taxable?
Generally speaking, these types of damages awarded are not taxed in Illinois. The Internal Revenue Service (IRS) sees compensatory monies as replacing what was lost, not income.
Punitive damages and non-economic claims are viewed differently. These awards may be seen as additional proceeds. These amounts could wind up being large when working with Shuman Legal. Plan accordingly. We can help you figure out exactly which compensation claims will be taxed.
Can I be Compensated for Pain and Suffering?
Yes! There are two types of pain and suffering in these cases. One, neither or both could pertain to your lawsuit.
Survival Actions. This claim focuses on the decedent. The victim can't file a personal injury claim after death, but the personal representative can. These damages are what the victim may have been entitled to if allowed to file a personal injury report, had they survived. This lawsuit is called a survival action.
Damages may be awarded to compensate the decedent's estate for:
Damage to Property
Disability Resulting from Incident
Loss of Income Between Time of Injury and Death
Mental Anguish
Related Medical Costs
Your Pain and Suffering. The decedent's family members experience these feelings because of the sudden loss. Compensation for this hardship is addressed in the wrongful death lawsuit.
What Are the Most Common Wrongful Death Accidents?
It would be nice if these situations were rare. Unfortunately, the opposite is true. Someone drops the ball, accidents happen and lives are lost. Claims arise from:
Accidents. These mishaps can happen just about anywhere. When the result is an unexpected death, action must be taken.
Aircraft. Plane crashes can cause massive casualties.
Bicycles. If someone is hit by a vehicle while cycling, the results could be fatal.
Cars. Proving fault in these accidents to receive maximum compensation is one of our specialties.
Motorcycles. Riders can receive lethal injuries when these vehicles crash.
Pedestrians. The outcome can be devastating when accidents involve someone on foot.
Property. This category covers slips, trips, and falls. Accidents in swimming pools and elevators are also included. Icy conditions, poor maintenance, and lack of security may also be to blame.
Tractor-trailer Accidents. Being hit by a semi-truck can be deadly. We go up against big trucking companies to make them pay.
Watercraft. Made for fun, boats and water scooters can also bring tragedy.
Faulty Products. If a product causes an unexpected death of a loved one, we can take on the manufacturer.
Medical Malpractice. Did a mistake happen under a nurse, doctor, or surgeon? We have a proven track record going up against medical professionals.
Nursing Home Abuse. Let us seek justice for your elderly family member who died due to neglect or mistreatment.
Workplace Incidents. Most fatal accidents on the job are preventable. Let us review your case to see if negligence occurred.
---
Get Our Team, Working In Your Favor