FedEx Truck Accident Statistics
Last updated Thursday, August 18th, 2022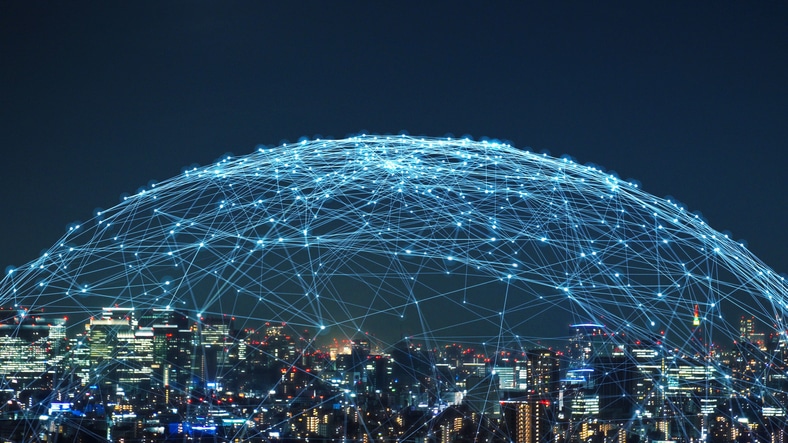 FedEx Truck Accident Statistics
FedEx truck accident statistics are quite good. As of 2019, FedEx had over 400 accidents; however, considering that they have a fleet of over 87,000 vehicles, you have to agree that having less than 1% of their vehicles involved in an accident is quite a feat.
What Type of Vehicles Does FedEx Have on the Road?
On a typical day, you're bound to see a few FedEx vehicles driving to deliver packages to their customers. Considering that they have a fleet of over 87,000 vehicles worldwide and deliver an average of over 12 million packages each day, this isn't surprising at all. But what types of vehicles does FedEx have on the road?
FedEx commercial trucks and cargo vans come in a variety of styles. A common type often seen is called a "stepvan" or "step truck."
Stepvans are unique in that they allow the driver to operate the vehicle from a sitting or standing position. The walk-in design and large open area make them ideal for multiple stop routes.
The gross weight of these carriers, trucks, or vans including cargo can range anywhere from a few tons to over 25,000 lbs. FedEx also uses smaller vehicles to deliver packages. Each vehicle type has its own advantages and disadvantages, as well as its own series of safety practices.
Are FedEx Drivers Safe?
FedEx drivers are human too and can make driving mistakes just like anyone else. The size and weight differences between a large commercial FedEx vehicle and a passenger vehicle are very significant, which means that there is a very real possibility of loss or severe injury or death if a crash were to occur.
Employees or contractors of FedEx must follow several eligibility requirements to be considered for a driving position, including a limitation on the number of and types of certain traffic citations or criminal legal convictions.
In addition, FedEx vans and trucks come in several sizes and the length of the commercial vehicle determines what type of license the driver must carry. Drivers of 14′ or 22′ straight trucks must have an unrestricted class B (or class A) commercial driver's license (CDL).
Have you or a loved one been hurt in a truck accident?


An experienced Chicago truck accident attorney knows what needs to be done. The minute you sign with Shuman Legal® – we start working.
FedEx Time Restraints and Safety Concerns
As FedEx employees, drivers are encouraged to deliver their routes as quickly as possible. The additional stress of deadlines can cause an accident if the driver isn't paying close enough attention.
Unfortunately, it's not uncommon for an accident to occur when a driver is under such high pressure. A driver that is in a hurry combined with a large and dangerous heavy vehicle can be a recipe for disaster.
Have You Been in an Accident With a FedEx Truck?
If you have been involved in an accident with a FedEx truck or cargo van, we can help you through this confusing litigation process. As the victim, you may be facing catastrophic injuries and losses that have changed your life.
You need professional help from a lawyer that can handle the many steps needed to prove liability against a large company like FedEx. There are a great many details and complications involved in bringing a suit against a large company. We are committed to making this process easier on you and as affordable as possible.
As a law firm that specializes in commercial vehicle and truck accident cases, we have the experience and resources available to navigate the process. Having the best experienced personal injury attorney with years of knowledge and know-how is the key to navigating this confusing legal process.
We offer a large variety of information, available easily and in minutes from our website or brochures. We're also happy to provide referrals or point you in the direction of our downloadable reviews, where you can read about past clients' experiences with our firm.
What to Do if You've Been in an Accident with a FedEx Truck
If you've been involved in a wreck involving a FedEx commercial vehicle, please follow these guidelines on what to do:
First and foremost, call 911 and request police and/or ambulance response to the scene.
Evaluate any injuries that you or your passengers may have.
• Seeking medical attention is very important! You aren't required to immediately go to the closest emergency room if your injuries appear to be minor… But you do need to be seen by a medical doctor within a few days so that the accident is documented, injuries are noted, and the proper tests are given.
• If you are unsure of the extent of injuries to yourself or your passengers, a trip to ER could save your life or the life of your passengers. Don't hesitate to ask for medical help.
Get the FedEx driver's information:
• Name and contact information
• Name of the driver's insurance agency and contact information
• Delivery truck number
• The license plate number of the truck
If there were any witnesses to the accident, get the names and contact information for each of them. These witnesses may be contacted by your lawyer to gain a better understanding of how the crash happened. They may also be called to court as a witness on your behalf.
Answer any questions by the police in an accurate, yet minimal manner.
• Do not elaborate or offer any other details that were not asked of you.
• NEVER acknowledge fault for the accident.
If possible, take pictures of the accident if you are able to do so safely. Take pictures of any vehicles involved from different angles, as well as license plates.
Take pictures of your injuries or any injuries sustained by your passengers.
What are Potential Injuries From a FedEx Truck Accident?
Serious injuries and even death can happen when in an accident with a FedEx truck. These trucks can weigh several tons. According to a 2020 report from the Environmental Protection Agency (EPA), the average weight of a new passenger vehicle is 4,156 lbs., which is just over 2 tons. That is a big difference in weight, with a big potential for very serious injuries and property damages in a crash.
There are many different types of injuries that can happen when a FedEx Truck hits a personal vehicle. Unfortunately, even death is a very real possibility. Some injuries are obvious immediately after a crash, such as broken bones or lacerations. Others take a while to show up.
Typical injuries such as sprains or strains, soft tissue damage within the body, whiplash, and concussions, although sometimes minor, can be much more life-threatening than they seem.
Other injuries don't show their true magnitude until after the accident, such as internal injuries or back and neck injuries. This is why it is very important to be seen by a medical professional shortly after the accident. The documentation of your injuries is extremely important, even if they don't seem to be serious now.
---
Get Our Team, Working In Your Favor