Airline Injuries Are All Too Common
Last updated Friday, November 25th, 2022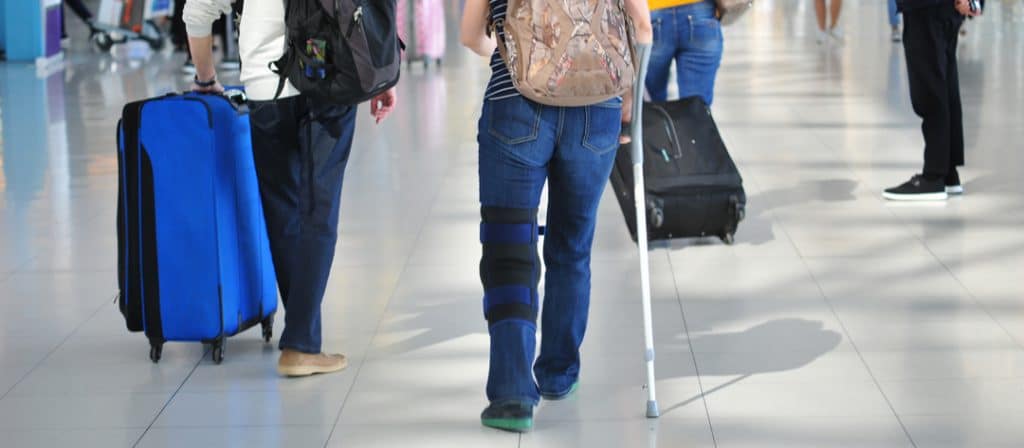 Unfortunately, airline injuries are more common than most people think. We've all seen the recent headlines concerning unacceptable conduct by airline employees toward innocent passengers. While airlines have the right to remove passengers from overbooked flights or in instances where they pose a security risk, they don't have the right to abuse their passengers.
However, confrontations with airline employees aren't the only causes of personal injury on airlines. Many people sustain injuries in accidents on airlines each year for which the airlines are liable. Knowing more about these incidents can help you make better decisions regarding whether you need to seek out a personal injury lawyer.
Here are some common causes of airline injuries.
Items Falling Out Of The Overhead Bins
More than 4,500 people receive injuries each year by items falling from overhead bins on flights, according to Nolo. This type of injury can be quite serious as it can cause a concussion or even broken bones. Items stored in overhead lockers are quite often heavy even though airlines try to limit the weight of carry-on baggage. Injuries caused by falling baggage can turn into long-term therapy for the victim and can accumulate huge medical bills. Ultimately, it's the responsibility of the airline staff to ensure that all baggage in overhead lockers is secure, especially before take-off and landing.
Turbulence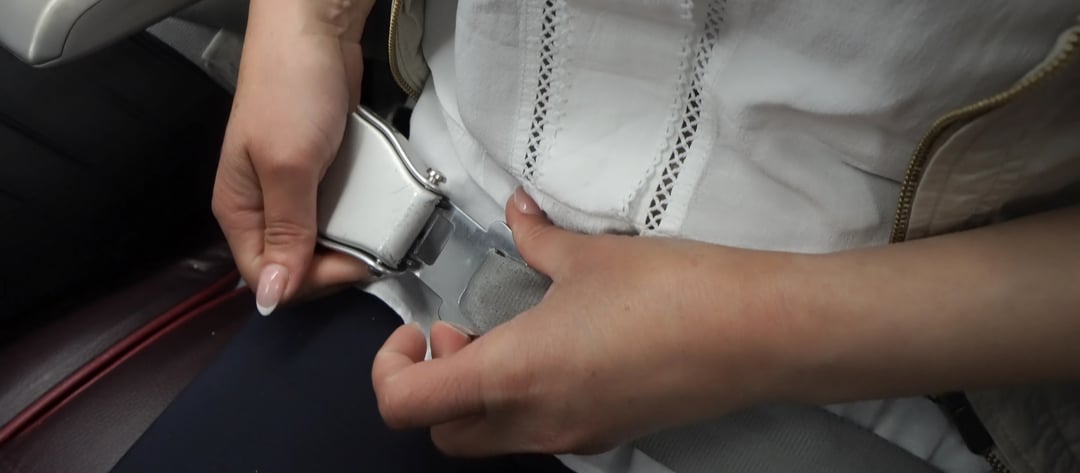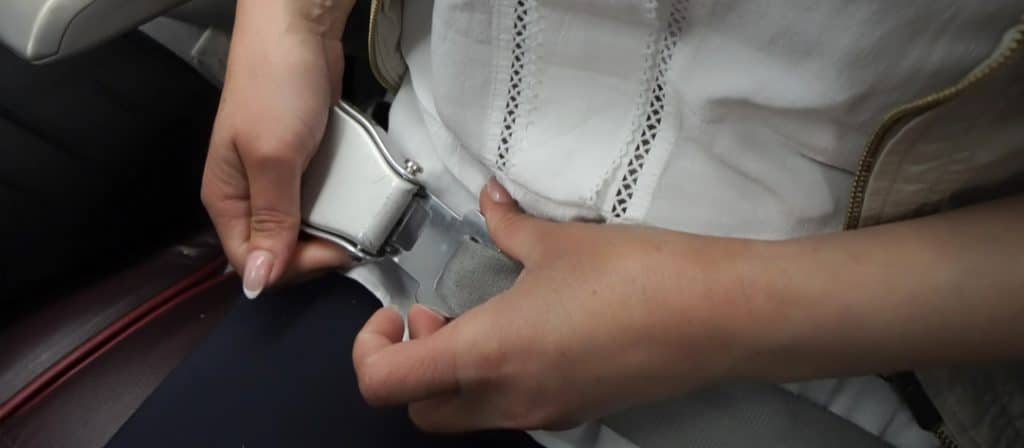 The Federal Aviation Administration (FAA) has reported that around 58 passengers receive injuries as a result of turbulence every year. When a plane is jolted due to air turbulence and changes in altitude, passengers can be thrown out of their seats. Additionally, this type of sudden jolting can also cause baggage to be thrown around. However, the occurrence of turbulence is regarded as an act of God and therefore airlines cannot be held responsible for injuries related to this if the airline staff warned passengers about the oncoming turbulence. That's why you'll often hear an announcement being made by the pilot to alert passengers to possible turbulence and to advise them to fasten their seatbelts.
On the other hand though, if the pilot or flight crew knew about the possibility of turbulence and did not warn passengers, then an injured passenger could possibly be able to lodge a claim against the airline.
Slips And Falls
Many slip and fall injuries occur on flights. Passengers can sustain injuries while walking to the bathroom, while boarding or deplaning or while moving to visit with other passengers. It's the responsibility of airline staff to ensure that any spills are cleaned up promptly and that the aisles are clear of any clutter.
Food Cart Injuries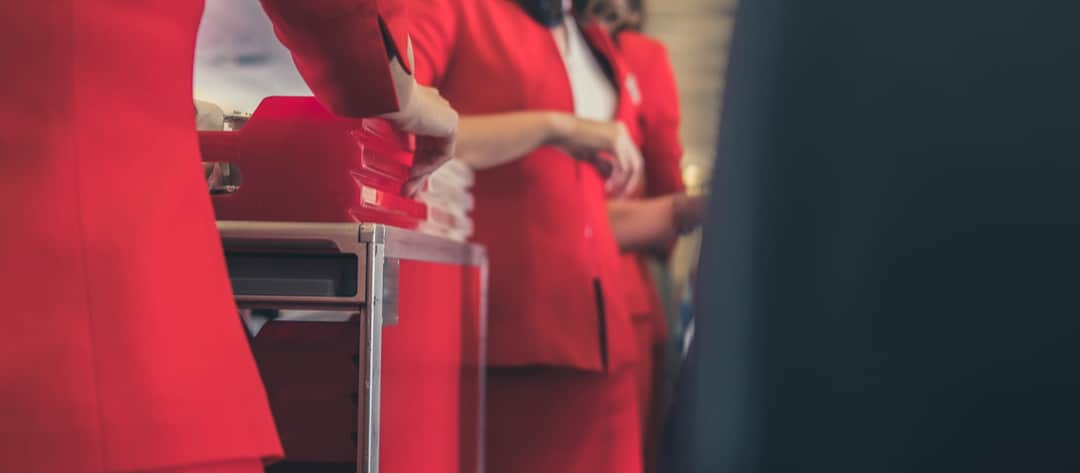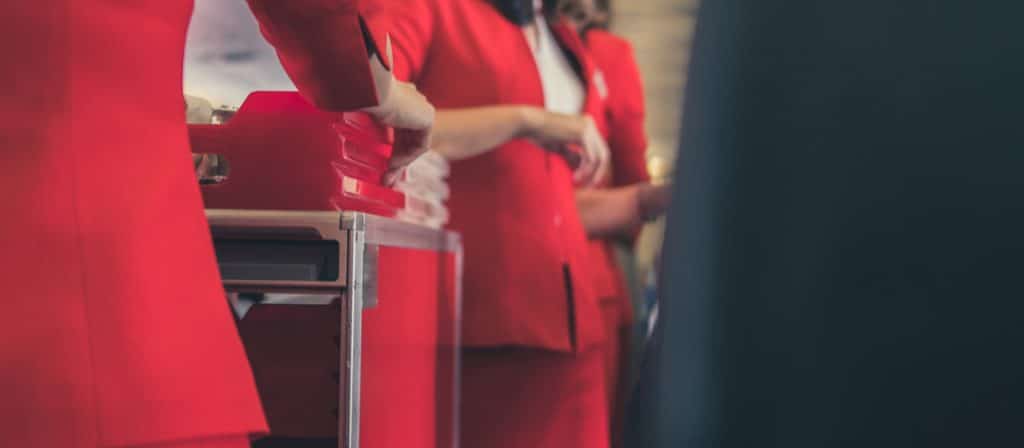 Each year, dozens of airline passengers are injured by being struck by rolling food carts operated by flight attendants. These carts are heavy and can cause substantial injuries. Especially if they strike a passenger or roll over his or her foot. Primarily, it's the responsibility of airline staff to ensure that these carts are secure whenever they're in use and stowed securely when not.
Confrontations With Other Passengers Or Airline Personnel
A growing number of incidents where passengers sustain injuries as a result of altercations with other passengers or airline staff are being reported.
Many injuries that passengers sustain on airline flights are a result of negligence on the part of airline staff. Airlines are required by law to provide a reasonable duty of care to their passengers. Therefore, if you've been injured on a flight and think the airline may be to blame, make sure to take immediate steps to seek medical treatment. Also make sure you report your injury and talk to an experienced personal injury attorney, as you may be owed compensation.
The most common types of claims that are handled by lawyers include the following:
Lack Of Duty Of Care
It is the responsibility of all airline staff, both on the ground and in the air, to ensure that passengers are kept safe and free from harm. Because airlines are considered by law as 'common carriers,' they must follow a higher duty of care. It is their responsibility to be extra vigilant to protect passengers from any possible harm. Therefore, if someone has been negligent in this duty, a case can be filed to get compensation for injuries and suffering caused by this negligence.
Claims Of Negligence
Closely related to lack of duty of care, airline staff can be regarded as being negligent in their duties if they fail to remove obstacles that may be left in the aisles or fail to properly secure the latches on overhead lockers. It's equally important for ground staff and even contract cleaners, to ensure that there are no hazards that could cause injury to passengers. Runway collisions and even collisions in the air can be regarded as occurring due to negligence on behalf of the airline.
Faulty Product
It can sometimes be the case that the manufacturer of airplane parts or other equipment failed in their quality assurance and produced a faulty or defective product. If these kinds of defects cause an injury to a passenger, he or she may be able to file a claim against the manufacturer.
An international treaty named the 'Montreal Convention' allows passengers on international flights to claim damages for medical bills and lost income for injuries suffered during the actual flight. This makes it easy for passengers to make a claim simply by proving that they had suffered an injury on the flight.
IF YOU OR SOMEONE YOU KNOW HAS BEEN INVOLVED IN AN AIRLINE PERSONAL INJURY,
CALL (800) 722-9744 NOW
To Speak To An Experienced Injury Lawyer FOR FREE.
Since 1996, the Law Offices of Shuman Legal® have been helping airline injury victims, all injured victims and their families, navigate the complex legal process. We are experienced personal injury, worker's compensation, auto accident, and Chicago wrongful death lawyers, and we can help you evaluate the facts, assess your options, and navigate the legal challenges on your behalf.
With over 77 combined years of experience advocating for in excess of 20,000 injury victims and their families, we have recovered over 50 million dollars on their behalf. We advocate on your behalf, so you can focus on the task of recovery.
We serve clients all over the Greater Chicago Area, the State of Illinois, and Northwest Indiana. CALL (800) 772-9744 Toll-FREE NOW for your FREE consultation.
Source:
https://www.nolo.com/legal-encyclopedia/airplane-turbulence-flight-injuries-32405.html
---
Get Our Team, Working In Your Favor