Philips CPAP Lawsuit
Last updated Thursday, October 19th, 2023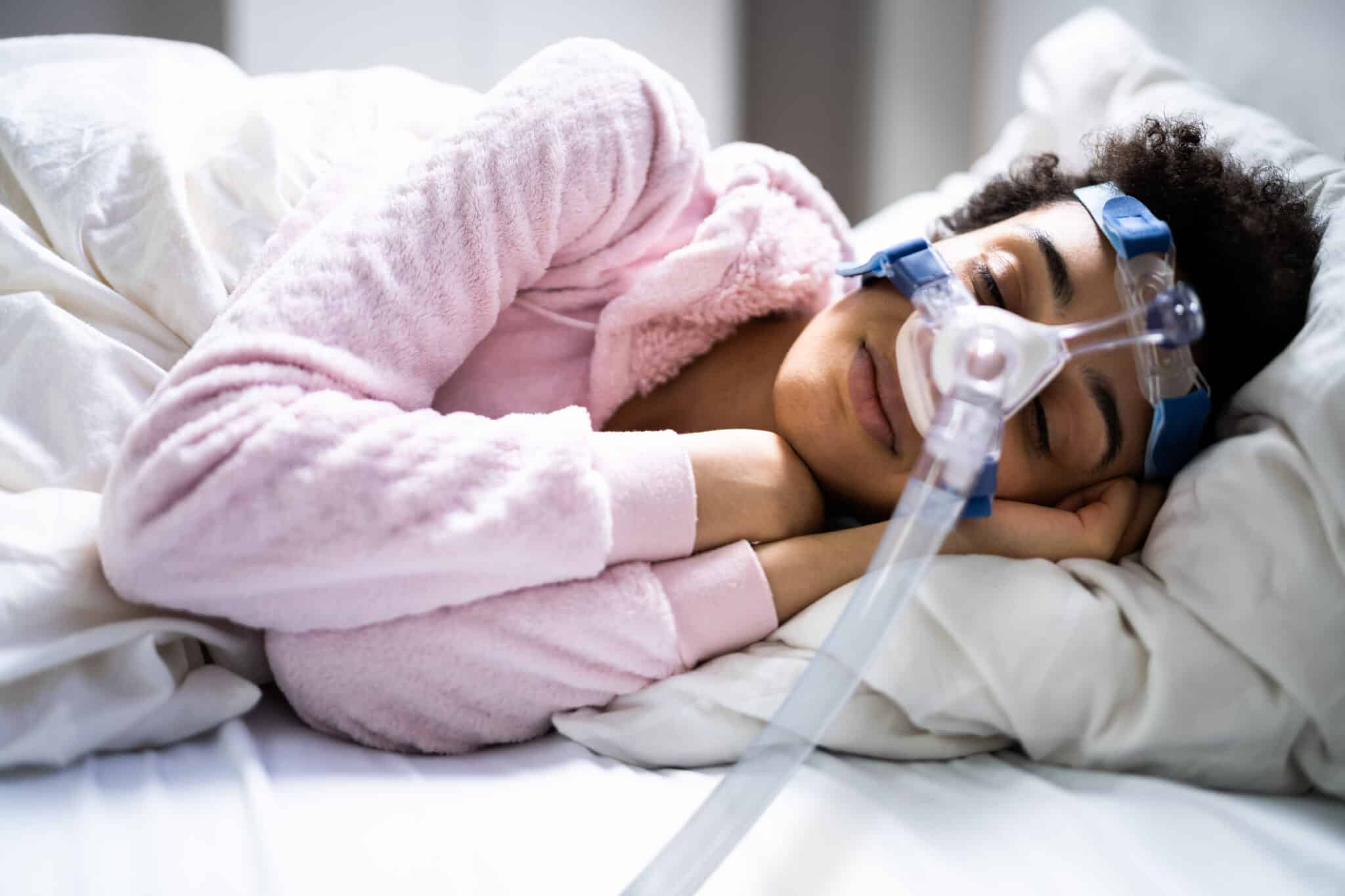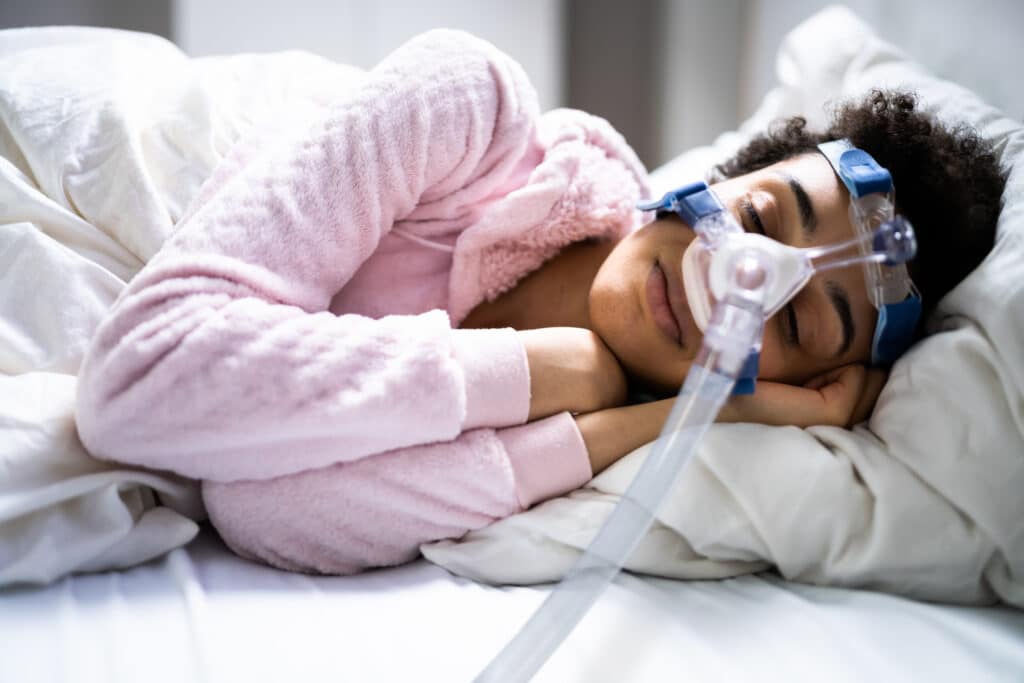 Almost 30 million Americans suffer from sleep apnea. Many of them use CPAP machines to clear their airways and breathe comfortably while they sleep.
But what if the machine that helps you sleep is actually ensuring you never wake up?
Millions of Philips CPAP machine users are waking up to the rude shock that they were trading sleep apnea for cancer.
That's right! It was discovered that the toxic foam lining used in the machines was breaking down and entering the airways of patients.
Inhaling these highly carcinogenic materials causes a variety of problems like cancer, chest pain, dizziness, asthma, infection, and pneumonia. The FDA has reported over 98,000 injuries and 342 deaths so far.
This crisis put Philips on the backfoot, leading to one of the largest product recalls in history.
The worst part is Philips knew about this design defect in their CPAP machines at least three years before the recalls.
They tried to sweep it under the rug instead of warning their customers. Now they're facing a class action MDL with hundreds of injured victims coming forward to hold Philips accountable for their negligence.
If you've been injured by a Philips CPAP, BiPAP, or ventilator, call us for a FREE case review. We'll evaluate your case and get the ball rolling to get you the compensation you deserve.
Do You Have a Case?


Talk to Our Experienced Chicago Mass Tort Lawyer to Find Out!
Background
Philips is one of the leading producers of CPAP, BiPAP, and ventilator devices. These life-saving assisted breathing tools normally cost anywhere from $500 to $1500. However, BiPAP machines cost a lot more.
So it was clearly unsettling for millions of users when Philips recalled 35 models of their CPAP devices in 2021.
Customers were infuriated because:
They had been breathing in cancerous foam particles and risking their life
Philips had willfully gambled with their lives by knowing about the risks without warning them
They had to give up an expensive life-saving medical device and were left struggling to find an alternative
The Philips CPAP Lawsuit
Since 2009, Philips CPAP, BiPAP, and ventilator devices have been using a polyester-based polyurethane (PE-PUR) lining. This carcinogenic foam lining was slowly degrading into fine particles, which were being breathed in by patients.
An FDA investigation uncovered that Philips knew about this design defect and its potential health threats. They were aware of this issue at least three years before they issued a Class 1 recall for these devices.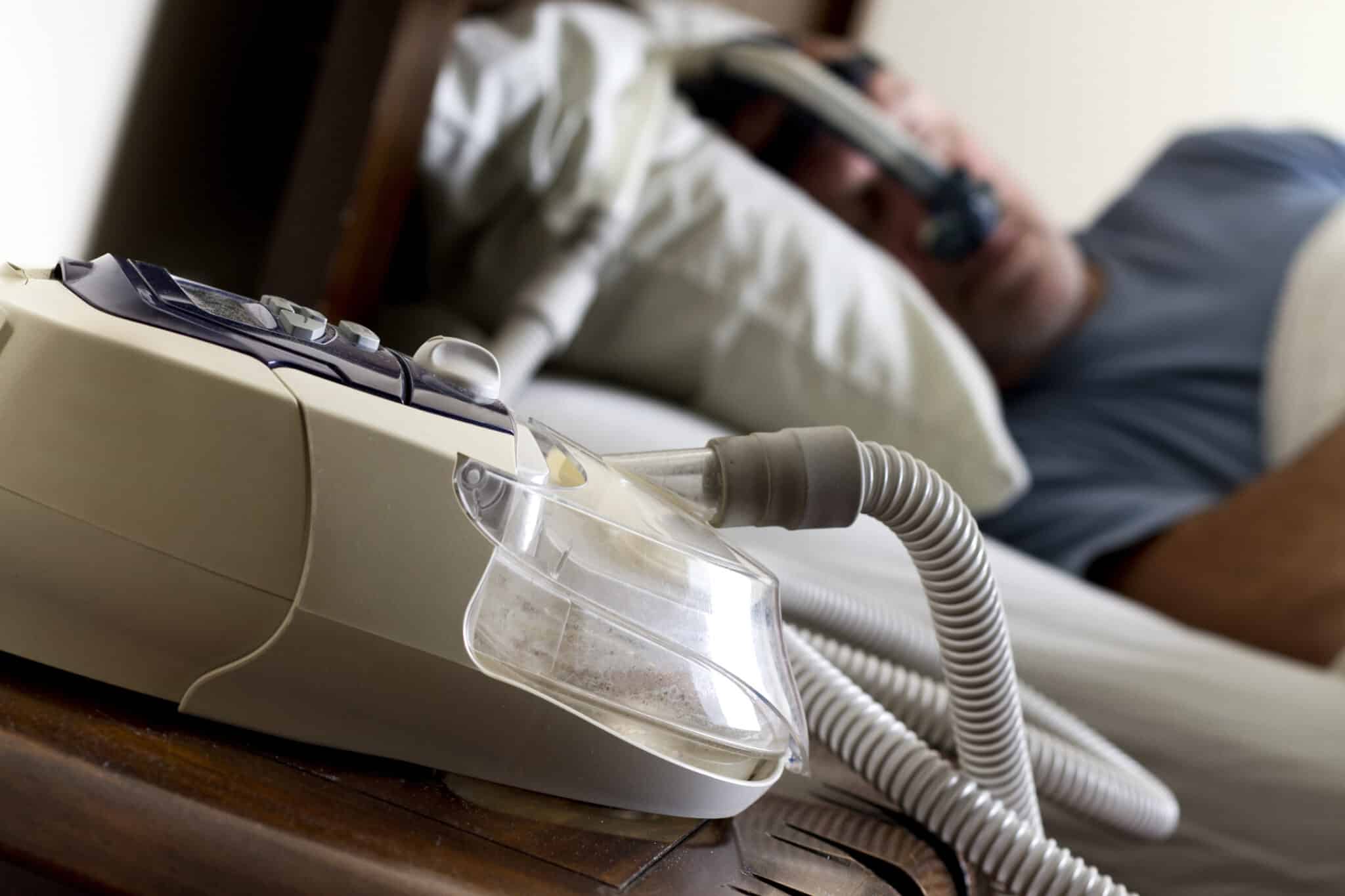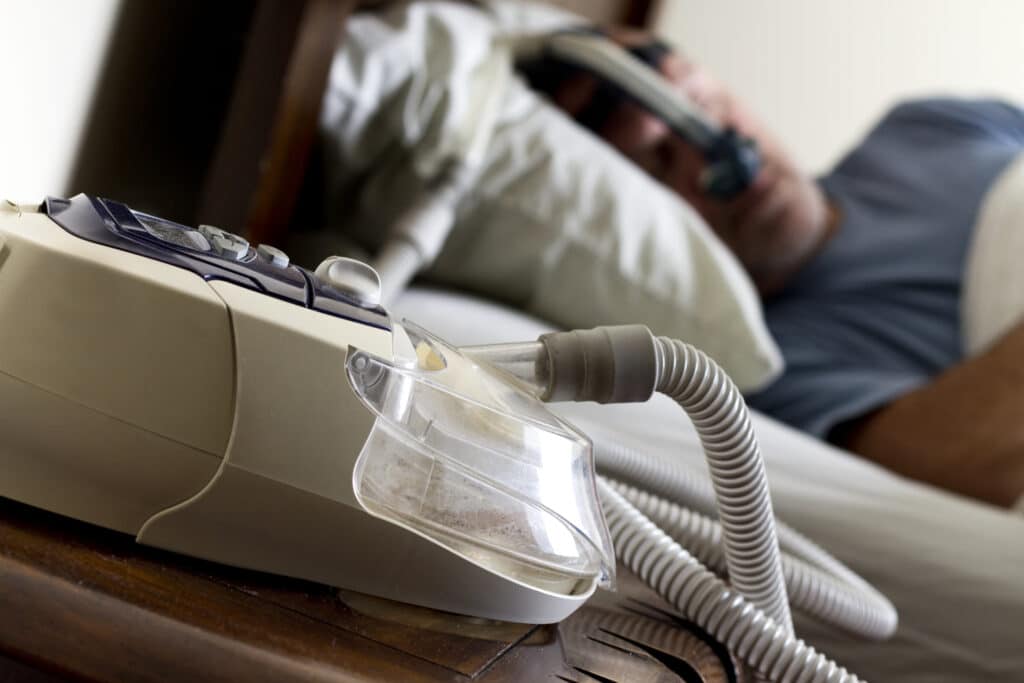 A Class 1 recall is the most serious product recall, which is usually reserved for products that can cause serious injuries or death.
In September 2022, Philips also revealed another major design defect. The magnets used in its CPAP masks could interfere with metallic implants used in pacemakers, stents, and neurostimulators. This was another disastrous setback since a lot of patients with serious health conditions are forced to use these devices.
Hundreds of CPAP lawsuits started piling up against Philips as soon as this news broke. The number is only expected to grow over the next few months. Most of the lawsuits have been consolidated under a single mass tort lawsuit to make it easier and faster to compensate victims.
This CPAP mass tort lawsuit will cover claims for:
Personal injuries, treatment costs, lost wages, and other expenses tied to the defective machine use.
Violating state consumer protection statutes
Breach of warranty
Unjust enrichment
A new registry for claims has also opened up to allow injured victims to directly register a short form complaint with Philips.
Philips tried to file a motion to dismiss the mass tort claiming that there's no proper structure for presenting a claim. However, the court is yet to decide on this matter.
The mass tort is still at an early stage as the total number of lawsuits are expected to cross 1000 by the end of 2023. The judge has directed both parties to prepare for bellweather trials, which will probably be conducted in 2024.
The outcome of these early trials will give more clarity about the average compensation payouts.
Injuries and Compensation
Here are the most commonly reported injuries in the Philips CPAP lawsuits filed so far:
Acute Respiratory Distress System (ARDS)
Cancer
Chemical poisoning
Heart failure
Organ damage
Mesothelioma
Multiple Myeloma
Pleural Effusion
Reactive Airway Disease (RAD)
Inflammation in the ear, nose, and throat
The faster you get diagnosed, the faster your treatment and recovery can begin. By the time you get diagnosed with some of these conditions, it may be too late.
That's why it's critical to keep an eye out for any symptoms you're experiencing after using CPAP, BiPAP, or ventilators like:
Irritation in your airways
Frequent coughing
Shortness of breath
Chest pain
Headache
Nausea
Dizziness
Fever
Infection
Hypersensitivity
The severity of your injuries plays a big role in determining the size of your compensation. However, you need to present a crystal clear medical record to back up your claim. It's essential to seek medical attention as soon as you notice any symptoms. A claim without the stamp of approval from a licensed medical professional is not going to be taken seriously at all.
It's hard to predict the average CPAP lawsuit settlement until the bellweather trials are resolved.
However, many lawyers are estimating that the settlement amounts may range from $100,000 to $500,000. Many of the CPAP injuries are serious and life-threatening in nature, which clearly justify higher settlements.
It was reported that Philips has currently earmarked $630 million to settle their CPAP consumer class action lawsuits. However, that amount is expected to grow as the number of lawsuits increase.
Class-Action Lawsuits
A class action lawsuit begins when a plaintiff or group of plaintiffs suffering similar damages want to take legal action against a common defendant who caused them. They can file an individual lawsuit and ask for class certification. The lead plaintiffs will have to prove that there are numerous victims with common legal grounds like them.
Nearly 1.5 to 2 million Philips CPAP devices have been used in the US alone. It's likely to turn into one of the biggest defective medical product cases in recent times.
In 2021, a class action lawsuit was filed against Philips in Massachusetts. Later, a multidistrict litigation (MDL) panel ruled that the case proceedings be handled by the federal district court in Pennsylvania.
The CPAP MDL is currently in discovery phase, which means both sides are still investigating and gathering evidence for the trial.
Here's how you can benefit by joining the CPAP MDL:
Use a wider pool of evidence and scientific data to build your claim
Invest in the best legal representation to compete against the army of lawyers Philips has at their disposal
Get a faster path to fair compensation
Alternatives to Philips CPAP
When news broke out about the massive Philips CPA recall, the mass panic that followed was beyond the fear of cancer and other diseases.
These machines are like a life support system to millions of people suffering from respiratory issues. They needed an urgent safe replacement, but it will take Philips a long time to provide it.
Even their updated designs are still struggling to overcome the issue of toxic foam lining degradation.
So if you're struggling to look for a safe and effective alternative to the Philips CPAP devices, here are a few top-rated options to consider:
CPAP Devices from Competing Brands
ResMed AirSense 11 AutoSet
ResMed AirSense 10 (Card-to-Cloud)
ResMed AirMini AutoSet Travel CPAP Machine
Z2 Auto Travel CPAP Machine
3B Medical Luna II Auto
3B Medical Luna G3 CPAP Machine
Mandibular Advancement Devices
You may have heard of people wearing retainers and mouthguards while sleeping. Mandibular advancement devices are one step above them. They're more comfortable than CPAP machines and ideal for people suffering from mild to moderate sleep apnea.
They help stabilize your throat and airway so that your jaw alignment doesn't interfere with your breathing process. It's also easier to keep these devices in your mouth all night compared to CPAP machines.
Orofacial therapy
This is essentially physical therapy for your mouth, throat, and facial muscles.
It helps increase your oxygen uptake and reduce the symptoms of sleep apnea. Studies show that orofacial therapy can decrease sleep apnea index by 50% in adults.
Lifestyle changes
Most people don't realize that CPAP machines are never going to cure their sleep apnea. Your breathing mask can mask your symptoms, but it can't remove the root cause of your disease. Improving your diet and lifestyle can possibly help reverse your sleep apnea if it's not too severe.
It may take a few months before you start seeing big changes, but at least they'll be permanent if you keep up your healthy lifestyle habits.
Surgery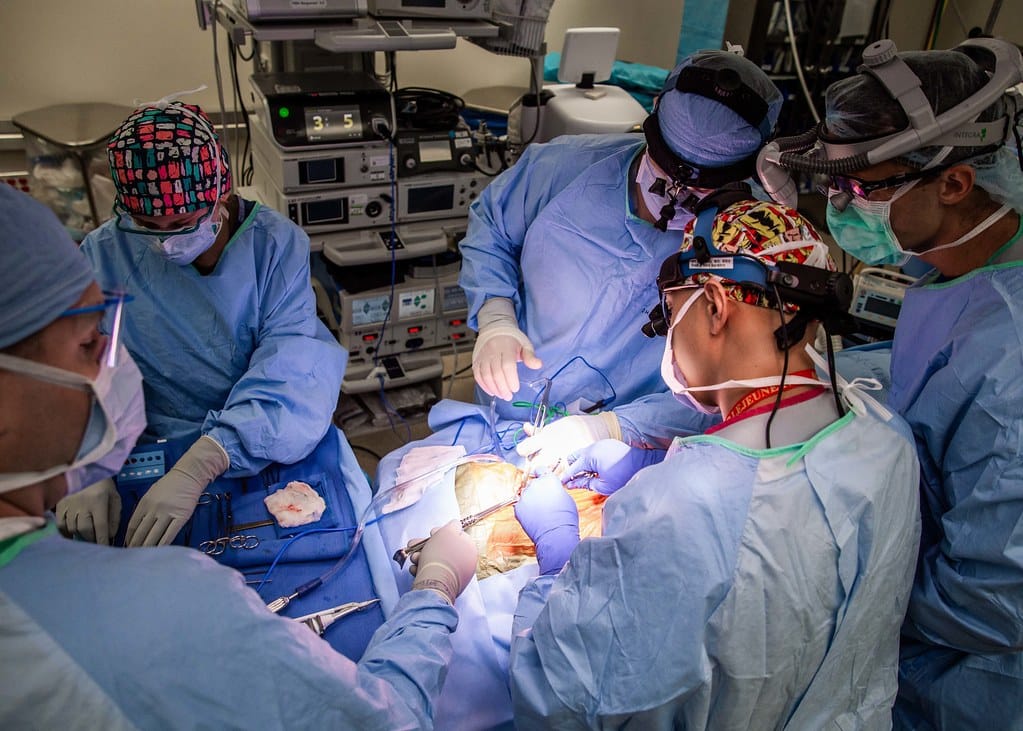 Severe cases of sleep apnea demand serious medical attention.
Your doctor may recommend you more advanced treatments like:
Nasal surgery
Palate surgery
Tongue surgery
Jaw surgery
Tonsil removal
Skeletal surgery
UPPP
Palate implants
Nerve stimulation
You're likely to enjoy a more permanent solution to your problem If the surgery goes through successfully.
The Justice Department's Involvement
When Philips abruptly ordered a massive CPAP machine recall, they instantly attracted a lot of controversy.
The FDA was unimpressed with their recall notice. They issued a notification order to let Philips know about the struggles and fears of customers in receiving a timely replacement.
The US Department of Justice also stepping in and subpoenaed Philips Respironics to investigate their product recall. The details of their investigation are still unclear. It's speculated that they're trying to establish the timeline of the case. It will help them figure out the extent of negligence involved in the case.
A recent report shared that the DOJ is also negotiating the terms of a consent decree with Philips.
It could lead to an order to stop Philips from producing and selling any CPAP devices until they fix their quality issues. This will be a major financial blow for Philips and cause significant delays in distributing replacements.
Frequently Asked Questions
What are the types of injuries associated with the devices?
Here are the most common injuries tied to the use of Philips CPAP, BiPAP, and ventilator devices:
Acute Respiratory Distress System (ARDS)
Cancer
Organ damage
Mesothelioma
Chemical poisoning
Heart failure
Multiple Myeloma
Inflammation in the ear, nose, and throat
Pleural Effusion
Reactive Airway Disease (RAD)
It's also important to watch out for the following symptoms and seek medical attention if you're facing any of them:
Headache
Irritation in breathing passages
Repetitive coughing
Infection
Hypersensitivity
Strained breath
Dizziness
Fever
Chest pain
Nausea
How much compensation can people expect to receive?
There's no one-size-fits-all compensation for everyone who files a lawsuit. It depends on how severe your injuries are, how liable the defendant is, and how strong your evidence is.
It'll become easier to predict the average CPAP lawsuit settlement once the bellweather trials are over.
Victims suffering from serious respiratory issues and cancer may end up getting between $100,000 to $500,000. You may be awarded only $10,000 to $50,000 for smaller injuries.
Philips has currently set aside $630 million to cover their CPAP consumer class action lawsuits.
However, the trial hasn't even begun yet, and the lawsuits are piling up day by day. So this amount will probably increase as the court proceedings progress.
What is a class-action lawsuit, and how does it differ from other lawsuits?
A class action is a lawsuit filed by an individual or group on behalf of a larger group of plaintiffs, known as the class. The group is affected by similar issues resulting from a defendant's actions.
Class-action lawsuits help even the playing field for individuals going up against big corporations. Plaintiffs can pool together their financial and legal resources to build a stronger case. They can afford to ride out the legal process until a fair settlement is offered instead of settling early.
The compensation sum awarded in a class-action lawsuit is shared by all members of the class.
On the other hand, mass tort lawsuits give you the strength of a group along with personal attention. What does that mean? It means you can join a group of plaintiffs to file a lawsuit against a common defendant.
However, each plaintiff will have to prove the facts of their case to justify the compensation they're seeking. Each plaintiff will receive a unique settlement after their case is evaluated.
What are some alternatives to Philips CPAP?
Here are some of the best alternatives to the Philips CPAP machine for you to consider:
For moderate to severe sleep apnea
ResMed AirSense 11 AutoSet
ResMed AirSense 10 (Card-to-Cloud)
ResMed AirMini AutoSet Travel CPAP Machine
Z2 Auto Travel CPAP Machine
3B Medical Luna II Auto
3B Medical Luna G3 CPAP Machine
For mild to moderate sleep apnea
Mandibular Advancement Devices
Orofacial therapy
Diet and lifestyle changes
Surgery
What are the possible consequences for Philips if the Justice Department issues a decree?
A 2022 report revealed that the US DOJ is in talks with Philips to negotiate the terms of a consent decree.
It could have dramatic consequences for Philips if it goes through, including:
Suspending production of all CPAP devices until the quality issues are resolved
Delaying the process of providing replacement devices to affected customers
---
Get Our Team, Working In Your Favor