How to Get Your Motorcycle License in Illinois
Last updated Thursday, February 9th, 2023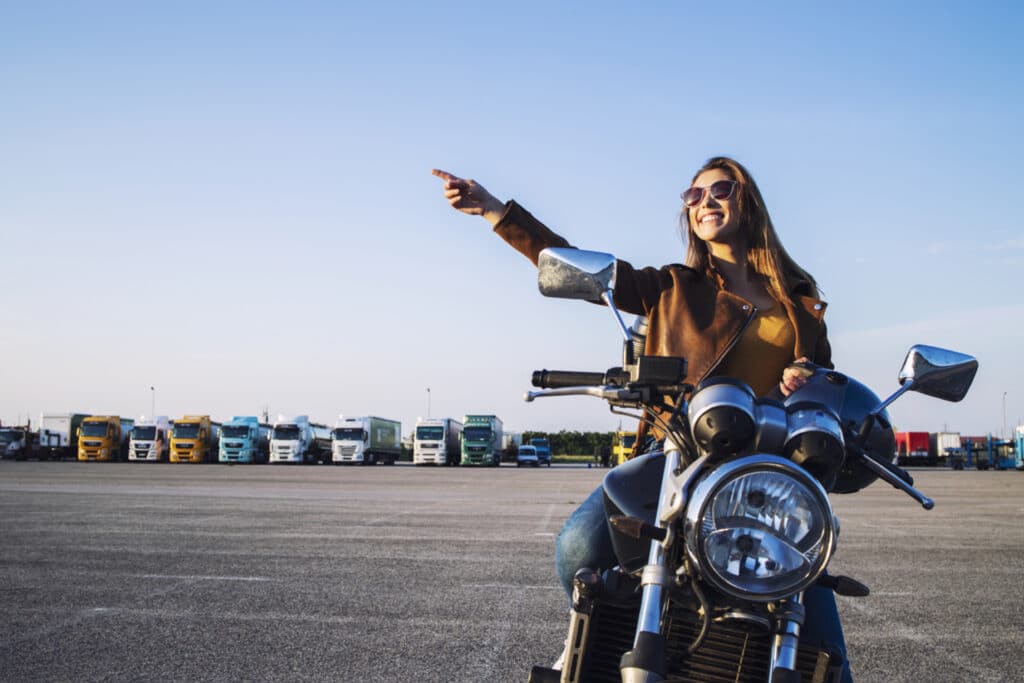 Congrats on taking the jump to get your license! Here's what you need to know. Every state has its own requirements when it comes to becoming legally licensed to drive a motorcycle. One thing that all states have in common, though, is that they all require a motorcycle license or permit to legally operate a motorcycle.
States vary in regulations with it comes to age, the use of helmets, the minimum amount of time required to have a permit, etc. Some states also have licensing differences, depending upon the size of your motorcycle.
Motorcycle Endorsement vs. Motorcycle License 
Unlike a driver's license, a motorcycle license is only valid for motorcycles. In contrast, an endorsement is an addition to your current driving license that allows you to legally operate either an automobile or a motorcycle.
In Illinois, motorcycle riders need to hold one of two classes of licenses – Class L or Class M. Class L licenses allow a motorist to drive any powered two-wheel vehicle with less than 150cc displacement, such as a moped, scooter, or electric bike. Class M licenses are required when the two-wheeled vehicle is more than 150cc.
What does CC mean? CC stands for cubic centimeters and measures the displacement, or volume of the cylinders, in the combustion chamber within the motorcycle. In other words, it measures the power of a motor bike. More CCs equals more power, and a higher-powered motorcycle requires a higher class of license.
Hurt in a Motorcycle Accident?


35yrs as a Chicago motorcycle accident lawyer means we know what to do. The minute you sign – we start working.
Eligibility Requirements
All Illinois residents that would like to obtain a motorcycle endorsement must be both physically and mentally able to safely operate a motorized vehicle. In addition, they are required to be capable of reading and understanding all road and highway signs. For our residents where English isn't their first language, it is imperative that they are able to read and understand the road signs in English.
In the state of Illinois, a motorcyclist must be a minimum of 16 years old. Motorbike drivers aged 16 or 17 years old are required to pass a written test, as well as a riding test. The written exam tests the knowledge of the applicant when it comes to motorcycle laws and techniques. The riding test is an on-bike road test, and the driver is required to pass the test. Passing both tests shows that the driver has the necessary skills and is familiar with the laws to be safe on the roads.
For 18-year-old and older motorcyclists, the written and road tests are waved with proof of the completion of an Illinois Department of Transportation (IDOT) approved motorcycle course.
Educational Requirements
All drivers that would like to obtain a motorcycle endorsement in Illinois are encouraged to complete a motorcycle training course called a Cycle Rider Safety Training Program (CRSTP) that is approved by the Illinois Department of Transportation. These courses are free to any Illinois resident that is at least 16 years old and/or carries a valid automobile or motorcycle license or permit. The courses are open to all experience levels. In Illinois, the CRSTP is the only motorcycle training program that is authorized by the Illinois Secretary of State.
For drivers over the age of 18, the proof of CRSTP completion will exclude you from having to take the motorcycle written and driving tests.
Applying for a Motorcycle License
Having the appropriate paperwork is the first step in obtaining your Illinois Motorcycle license. Once all papers are in order, it's time to move to the next step, which includes submitting your documentation, paying the fee, and scheduling any written or road tests that need to be done.
Preparing for the Written Test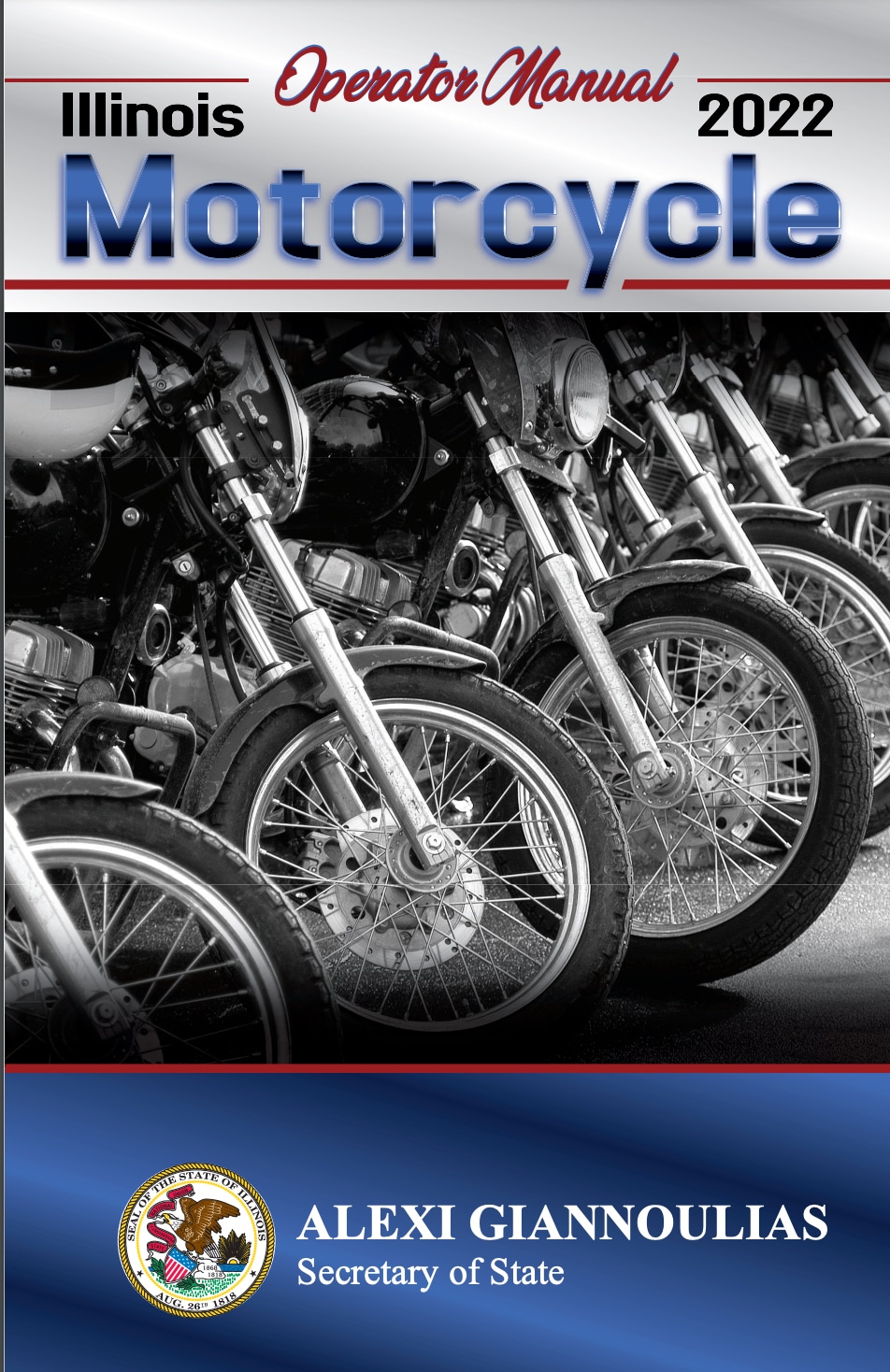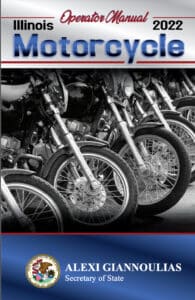 When preparing for the written test, the Illinois Motorcycle Operator Manual is considered the best study guide available for those learning how to operate a motorcycle safely and in accordance of the law. The manual is available online to download and at any official Department of Driver Services location free of charge.
There are also practice tests available online to help familiarize yourself with the types of questions that you can expect to see on the written test.
Preparing for the Riding Skills Test
Once you pass the written test, the next step in the process is preparing for the road test, if you are required to take one. Motorbike license applicants between the ages of 16 and 17, as well as people who have not completed a Cycle Riding Safety Training Program, are required to pass both the written and driving skills test.
As with anything else, practice makes perfect! You'll want to make sure, as does the state of Illinois, that you are safe to drive on the roads. No one was ever born with perfect motorcycle skills… those skills are acquired by practicing and becoming comfortable with the machine.
Be sure that your motorcycle is in proper working order and that it meets all safety requirements to be on the road. In addition, you need to make sure you follow the best safety guidelines when operating a motorcycle. Wear the correct safety gear, including a helmet. Check over your bike to make sure all the safety features are working, such as turn signals, brakes, etc.
Required Documents
Having the correct documentation is crucial – you will need both identification and proof of residency in Illinois. IDOT will not be able to process your license without the appropriate documentation, which is used to verify your identity, your signature, and the state you live in.
Proof of identity can be shown using a current Illinois driver's license, Illinois ID card, or an original or certified copy of your birth certificate or passport. A social security card or proof of ineligibility to receive a social security card may also suffice.
In addition, two forms of proof of current Illinois residency are required. Acceptable documents include an Illinois driver's license, a tax return transcript with an Illinois address listed, an Illinois voter's registration card, etc.
Final Steps
All drivers, motorcycle or passenger vehicle, are required to take and pass a vision test. Be sure to bring or wear your corrective lenses if they are necessary for you to the vision test.
Once you pass the vision test, the final step is paying the licensing fee.
Have You Been a Victim of a Motorcycle Accident?


An experienced Chicago motorcycle accident lawyer knows what needs to be done. The minute you sign with Shuman Legal® – we start working.
Obtaining your Illinois motorcycle endorsement has a few steps, but all are relatively easy to do.
If you are under 18 years old, you must attend a CRSTP driving course. For motorcyclists over the age of 18, attending this course will allow you to skip over taking the written and road tests.
Collect the required documentation and bring it with when applying for your license.
Pass a written test (if under 18 years old or for drivers who have not taken the CRSTP driving course).
Pass a road skills test (also only necessary if under 18 years old or for drivers who have not taken the CRSTP driving course).
Pass a vision test.
Pay the $10 license fee
Riding a motorcycle is both a privilege and a responsibility. You are responsible for driving safely and following all safety and traffic laws of Illinois, or whatever state you may be visiting. Remember, as a motorcyclist, you are much harder to see than a car or truck, so that needs to be kept in mind at all times.
---
Get Our Team, Working In Your Favor