Common Causes of Fire Accidents
Last updated Wednesday, September 21st, 2022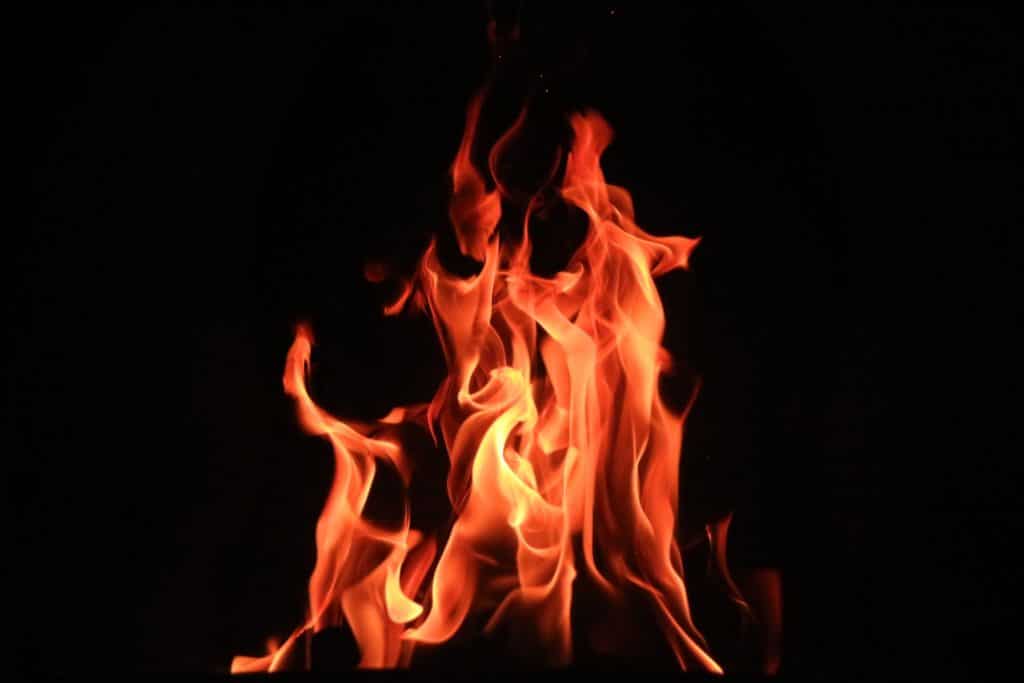 Fire can destroy anything unlucky enough to cross its path. A tiny spark can become a raging inferno in no time. And in minutes, everything you've worked for can be reduced to ashes… or worse.
There are some who actually like these results (arsonists). But for others, fires leave a trail of dismal debris. And where there are fires, injuries will likely follow. Burns, disfigurement and death are real possibilities.
What causes these dangerous accidental fires? Prevention starts by exploring this topic further. Stockpiling helpful info could save your life.
Fire accidents can wind up being very costly. The Shuman Legal® team understands how fires impact lives. Our experienced attorneys fight for burn injury victims and their families. Did you get burned while working? You may have a case. Contact us to find out for free!
Have You or a Loved One Suffered From a Burn Injury Accident?


An experienced Chicago burn injury lawyer knows what needs to be done. The minute you sign with Shuman Legal® – we start working.
What Are Usual Causes of Fire Accidents?
Flames may be a welcome sight to campers on a cold, dark night. Fires that get out of control are no treat. There are various ways fire accidents begin at home or work.
Home:
Candles. These interior accent pieces can be the bells of the ball, when they're not setting the house ablaze. Don't be caught off guard! While these pretty decorations may look innocent, they can be deadly.
Christmas Trees. Both artificial and real trees can ignite. Watch out for pre-lit artificial trees. Electrical wiring can pose a threat. Live evergreens can dry out turning them into kindling.
Cooking. If a kitchen's the heart of the home, then fire's the dagger that can go right through it. Boiling liquids, grease and scorching oven temperatures make it easy for accidental fires to begin here.
Electrical Issues. Faulty wiring, power surges and electrical shorts can lead to smoke and ash. Making sure everything stays up to code can prevent these types of residential fires.
Heating Sources. Space heaters are a known evil. Indoor fireplaces are also obvious risks. Even chimneys and furnaces can cause trouble if not regularly maintained.
Don't forget about electric blankets. Sure, the new versions should be good to go. Plug in old, outdated products and you're basically snuggling up with a lit match.
Smoking. It doesn't matter whether you smoke a pipe, cigar or cigarette. Each of these items bring the threat of fire onto the property. When combined with either sleepiness or alcohol consumption, smoking's an even greater danger.
Work:
Arson. Unfortunately, there are people who set fires to worksites and offices.
Carelessness. Some people may not do their jobs or simply neglect minor housekeeping duties. Overflowing trash bins, food left in toaster ovens too long and improper disposal of hazardous materials are examples of common fire hazards.
Cooking. Restaurants and bakeries may be filled with potential fire threats. The average workplace can face minor kitchen issues. Distracted employees who don't follow the rules make this situation worse.
Defective Equipment. Most equipment must be updated for safety. Construction, factory and warehouse jobsites are particularly at risk.
Electrical Issues. Like home fires, wiring is often to blame for accidental fires at work. As a rule, the older the building, the worse potential danger can be.
Heating Sources. Unlike homes, workplaces aren't really impacted by space heaters. However, central heating systems can start fires when they haven't been routinely maintained.
Smoking. Even though many employers have designated worksites as non-smoking, fires continue to start due to smoking.
What Steps Should I Take if I Got Burned at Work?
If you've suffered a burn injury on the job, take the following steps:
Step 1. Get Help. Take immediate action. Promptly seek professional medical care. Call for assistance from a co-worker if you're unable to get the help you need. The sooner you get to a doctor, the better your chances of recovery will be.
Step 2. Submit an Injury Report. Don't delay in reporting your injury. You may need to file a report with your immediate supervisor and/or manager. When filling out paperwork, stick to the facts only. Don't add opinions. Ask for a copy of the document you sign. Make sure your injury is recorded in the accident logbook.
Step 3. Document What Happened. Jot down details of the event. Snap some shots of the area with your phone. Write down any descriptions that can be helpful. Record eyewitness accounts if possible. Ask for any available video footage.
Step 4. Continue Gathering Evidence. Get detailed photos of your injuries. Begin a file. Add all medical paperwork to the file for your records. Document your recovery through photos too. Don't forget to include medication information and physical therapy details.
Step 5. Seek Legal Representation. A burn injury attorney at Shuman Legal® can review your case. Learn about workers' comp, your rights to compensation and the entire process. Our law firm can work on your behalf to get you the highest settlement possible.
---
Get Our Team, Working In Your Favor