Experienced Personal Injury Lawyer Serving The State of Illinois
Last updated Friday, August 19th, 2022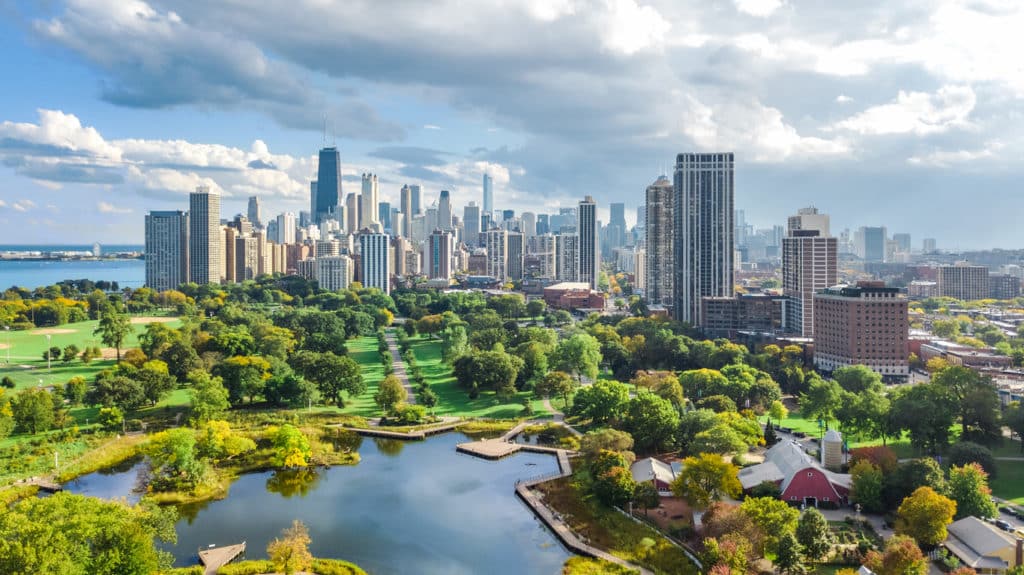 Personal Injury Lawyers
Have you been injured in an accident near Maywood, Aurora, Schaumburg, Orland Park, Joliet, or other parts of Illinois? If so, you need an experienced personal injury lawyer who will stand up for your rights. At Shuman Legal®, we believe that all injured victims deserve someone in their corner, someone who is willing and able to fight aggressively on their behalf.
What We Do
The law firm of Shuman Legal® is committed to helping clients in Illinois obtain compensation and recover damages, whether they've been involved in a car accident or a case of medical malpractice and whether they've been injured by another person or by a defective product.
Why You Need An Experienced Personal Injury Lawyer
Accidents are just the beginning. Then comes the aftermath—the recovery, the medical bills, the emotional pain, and the bureaucratic red tape. In the weeks, months, and years following a serious accident, victims face an array of challenges. Furthermore, they must deal with large insurance companies, confront opposing counsel, and sometimes face off against an army of lawyers who work on behalf of well-funded corporations.
How We Can Help
Fortunately, no one has to go it alone. The Law Offices of Shuman Legal® help Illinois residents level the playing field. We help accident victims and their families to navigate the legal system and stand up for their rights. These are some of the first steps along the long and hard road to recovery.
What Sets a Shuman Legal® Experienced Personal injury Lawyer Apart
What sets us apart is our extensive litigation experience, our wealth of knowledge, our legal skill, and our compassion for accident victims and their families. We know how to get results—at the negotiating table and in the courtroom. Furthermore, decades of experience have resulted in tens of thousands of satisfied clients and tens of millions of dollars recovered.
We also know how to care for our clients. Additionally, we work hard to ensure that each individual receives personalized attention and compassionate representation. Furthermore, our goal is simple: to help our clients begin to put the pieces of their lives back together again.
When to hire an experienced personal injury lawyer | Our Practice Areas
It doesn't matter what type of accident you've been involved in or what type of injury you've suffered. Shuman Legal® can help by providing skilled legal counsel, investigative assistance, settlement negotiation, and litigation. We handle many types of accident cases including:
What Types Of Medical Expenses Can You Expect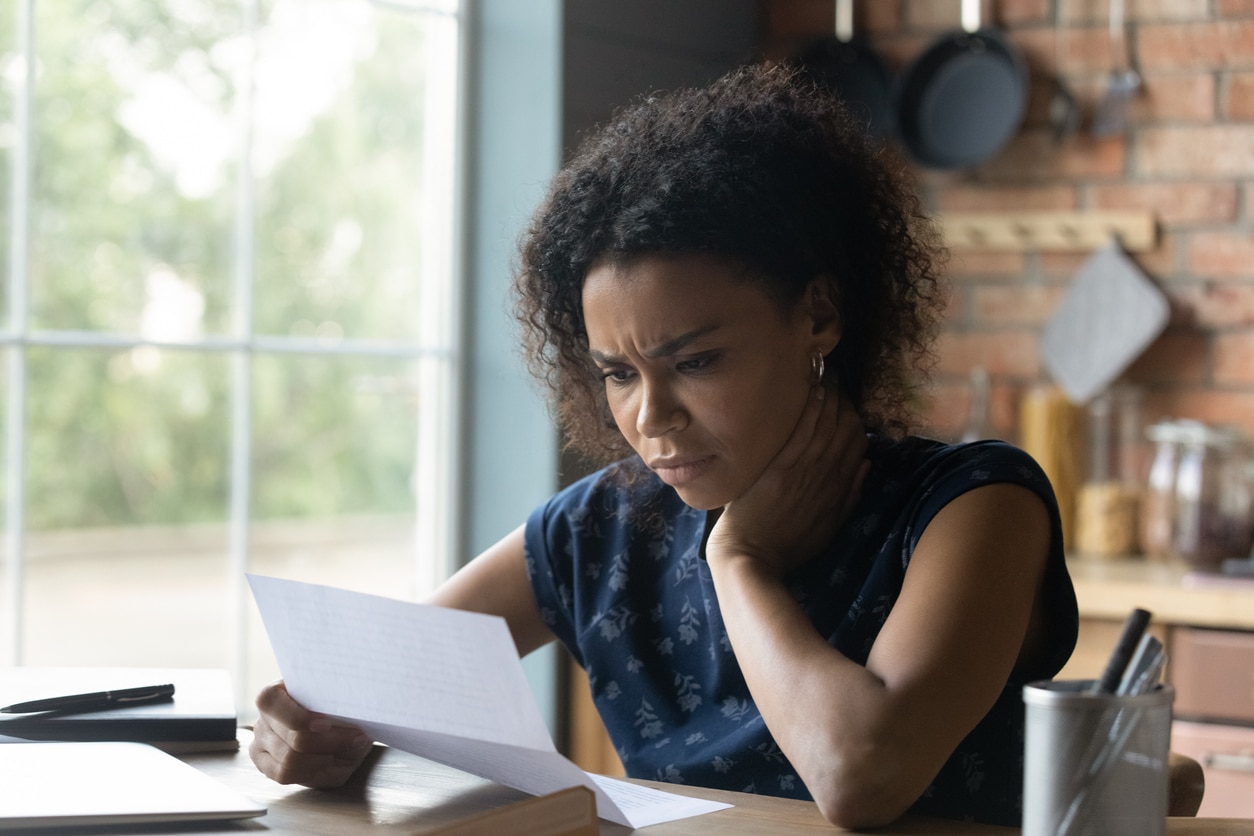 Medical expenses often make up the bulk of the costs associated with a personal injury claim. Hence, they can put a serious financial strain on families, especially for those who don't have health insurance and must pay out-of-pocket for services. Even individuals who do have insurance may have high deductibles, co-insurance amounts, and co-payments.
Whether your injury was a result of an auto accident, a work accident, or medical malpractice, you deserve to receive compensation for your injuries including all necessary and reasonable medical expenses.
Medical expenses can include those you've already incurred in connection with your injury as well as anticipated medical costs for ongoing care. Furthermore, medical expenses are usually part of compensatory damages (which the defendant pays to the victim) in a personal injury claim.
Medical costs that result from a personal injury can be very expensive especially if you need surgery, are hospitalized, or require ongoing rehabilitation for your injuries. The types of medical expenses which may be part of a personal injury lawsuit can include:
Hospital bills
Diagnostic testing expenses
Prescription drug costs
Surgery costs
Rehabilitation costs
Therapy costs
Pain and suffering management
It's very important to document all medical expenses associated with your injury claim and attend all your appointments and therapy sessions. Not doing so could result in a lower damages award.
How Can You Prove Medical Expenses?
When pursuing compensation, proving that your medical expenses resulted from an injury may require the input or testimony of an expert medical professional as well as the services of an experienced personal injury attorney.
Thorough documentation is important for proving the total cost of your medical treatment. This documentation may be used in court or as part of your settlement out of court.
Be sure to keep all hospital bills, health insurance statements, bills, and receipts for medical treatments (including physical therapy), pharmaceutical receipts, and any other documents that show the medical costs you incurred.
You have the right to collect all your medical records. It will actually save you money. If an attorney has to obtain your medical records, the medical providers will charge them fees. This is sometimes from a third-party medical records service and at your expense.
What If I Have Health Insurance—Can I Still Recover Medical Expenses?
The short answer is yes, but with some caveats. You most certainly will be able to recover out-of-pocket expenses from deductibles, co-insurance amounts, and co-payments that insurance doesn't cover. This is whether it's your insurance or the other party's. If your insurance company has already paid the expenses, you will be required to reimburse them from your settlement.
Documents You Should Give To Your Experienced Personal Injury Lawyer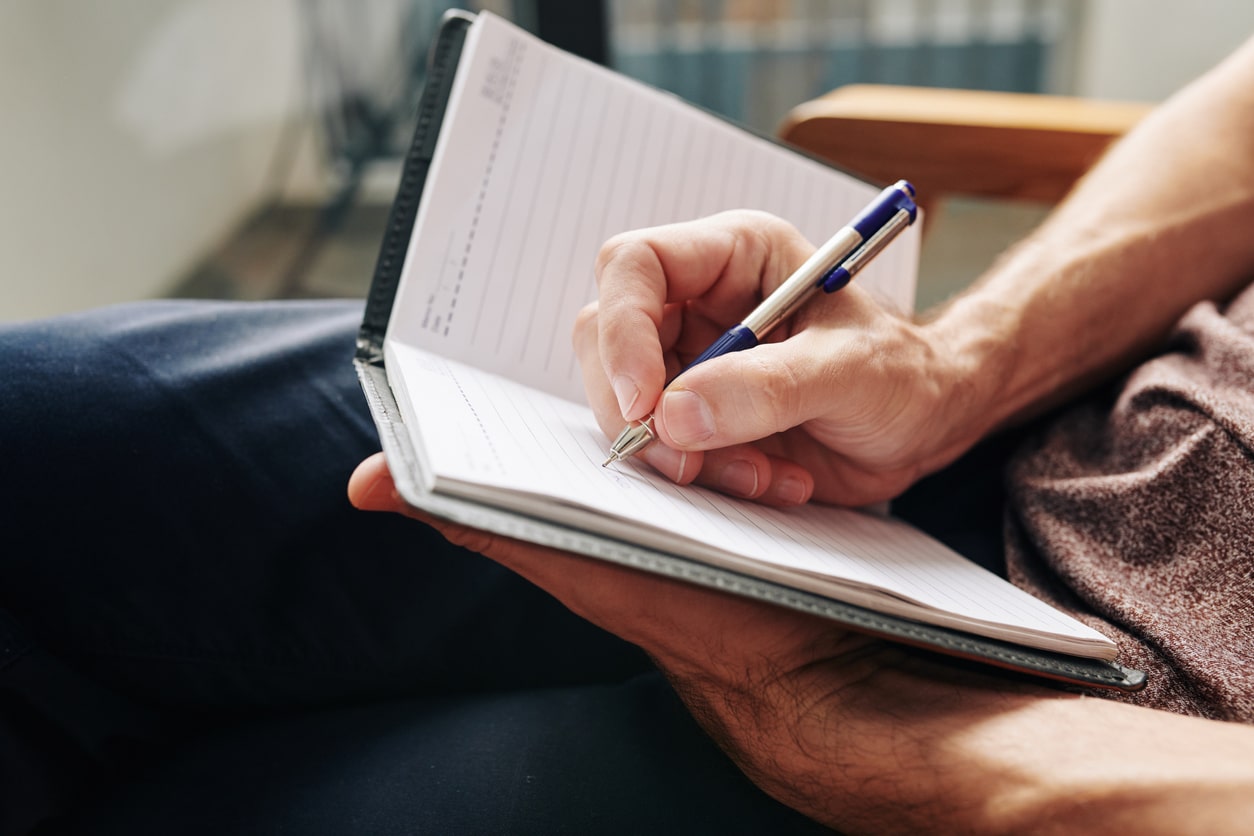 The legal process is often a confusing one and something that you don't want to navigate on your own. By hiring a personal injury lawyer in Chicago, you will have an advocate on your side who can help you get through the case, often achieving a better outcome than if you try to do it alone.
In order to have maximum success, it's important that you have the right documentation to give your attorney upfront. Use this checklist to make sure you have all the documents your attorney will need.
Documentation from the Accident
It's helpful if you have details about the accident itself. Since your personal injury lawyer likely wasn't there to witness it firsthand, these reports become a critical piece of the puzzle in building a solid case.
Some things to gather include:
Reports that were taken at the scene by police officers, medical first responders, business employees, and incident management teams.
Contact information for anyone else who was in the accident.
Witness statements and contact information from anyone who saw the accident occur, including bystanders and employees (if it occurred at a business).
Details about the accident, including the date, time, location, weather conditions, and any other relevant facts.
Insurance policies or other documents that outline coverage and limitations.
Information about Medical Treatment
Many people have to go to the hospital or emergency room following an accident. Whether you're taken there by ambulance or you take yourself to get checked out, there are some critical pieces of information you should bring along for your visit with a personal injury lawyer in Illinois.
Information about the ambulance service and hospital or medical office where you received treatment.
Details about treatment including date(s) of the emergency room, medical treatment or hospital admission, and names of all the doctors who treated or examined you.
Contact information for any medical professionals who provided treatment following the accident including chiropractors, medical doctors, nurses, and others.
Repercussions Following the Accident
Finally, it's important that you bring any information that helps a personal injury lawyer to understand the impact the accident has had on your life, such as:
Schedule of workdays or hours missed due to the accident.
Information about insurance companies that have tried to contact you or to whom you have spoken about the accident. This can include any correspondence received from any insurance provider regarding the case.
Contact information for anyone with whom you spoke about the accident after it happened.
Medical bills, receipts, or other expenses you incurred during treatment or to repair damage caused by the accident. Include bills for treating psychological conditions, such as counseling.
Personal Injury On Rental Property: Can You Claim Compensation?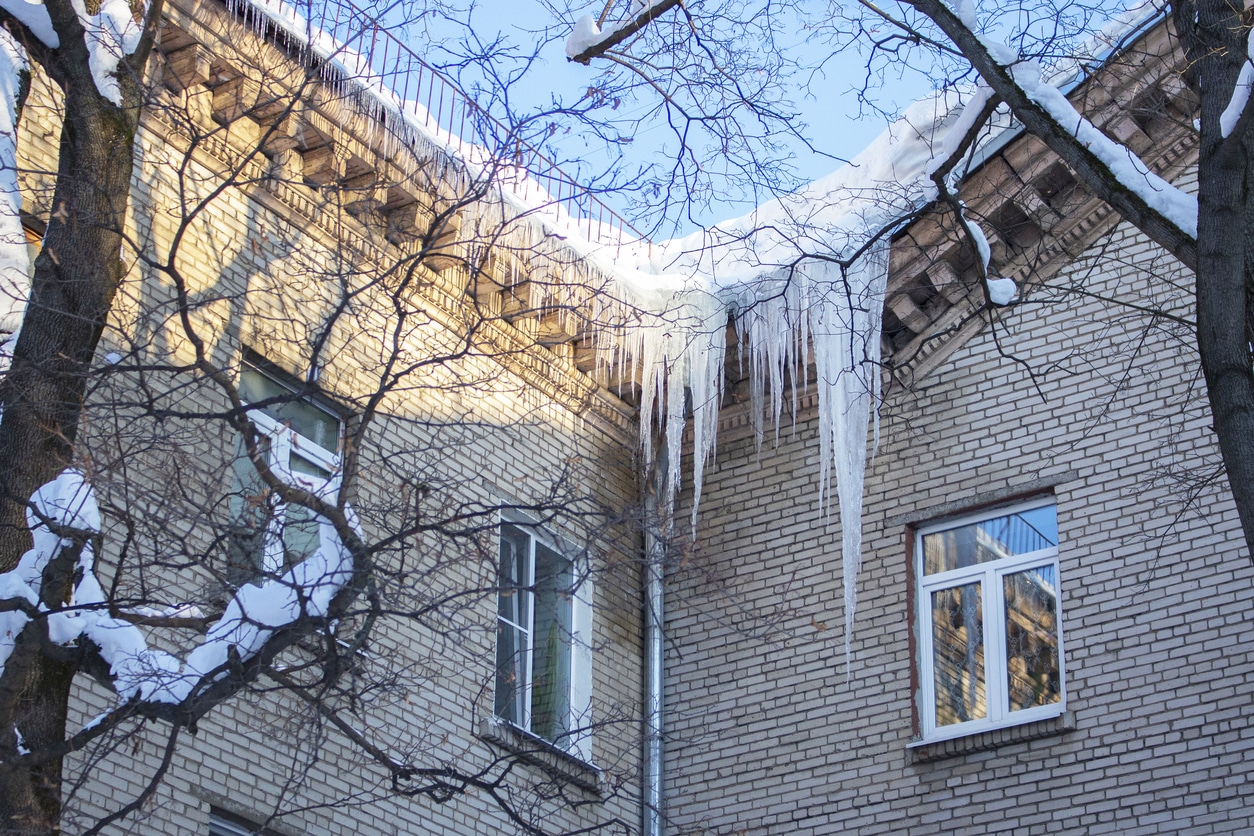 If you suffer a personal injury on a rental property, can you file a lawsuit against your landlord? As is the case with many legal issues, that depends on a variety of factors. You can't file a lawsuit just because you stubbed your toe on the wall and then fell.
But, you may be able to file a lawsuit if you can show that you fell due to an issue that your landlord knew about and that they failed to take action to correct.
How do you know if you have a solid case and that you should file a lawsuit? The best way to know the merits of your case is to speak to a lawyer who is highly knowledgeable about personal injury.
You Can File A Lawsuit For Personal Injury On Rental Property If Your Landlord Was Negligent
The best way to look at whether or not your landlord was negligent would be to look at a simple example. Let's say that you slip and fall on a puddle caused by a leaking pipe. Is your landlord negligent? Possibly.
If you never informed your landlord about the leak then he's probably not negligent since he had no way of knowing that there was a potentially dangerous problem. If you just informed your landlord recently and he didn't have a reasonable amount of time to fix the leak, then he's probably not negligent either.
The only way he would be negligent in this scenario is if the plumbing in the rental property was in such poor condition that any reasonable person would expect it to leak [1].
Your Landlord Must Be Aware Of The Problem
Now, if you slipped and fell on a puddle caused by a problem that your landlord has known about for some time, this is another matter entirely. Your landlord has a legal responsibility to provide you with a safe residence.
That means that if he knows about a danger on the property, he must act in a reasonable amount of time to correct the situation causing the danger. If your landlord failed to fix the leak and he knew about it several days in advance, then he would probably be considered negligent and liable for your accident.
What about common areas such as sidewalks and outdoor stairs? The same rule applies to negligence. For example, if you slip and fall on the snow outside of your home and your lease doesn't state that your landlord will shovel your snow, then they probably aren't liable.
They also wouldn't be liable if there was a foreign substance on your steps or sidewalk that caused you to fall [1]. However, they would likely be liable if you had a loose step that you fell on, presuming that you let them know in advance that the step was loose.
What Should You Do If You Slip And Fall And Are Injured In Your Rental Property?
The first thing you should do if you suffer an injury due to a slip and fall is to seek medical attention if you need it. If you're talking about suing someone, then the assumption would be that you have suffered significant enough injuries to need medical care.
After prioritizing your health you should take photos of the area where you fell, paying special attention to the hazard that caused you to fall. Your next step should be to contact an experienced lawyer for help.
Experienced Personal Injury Lawyer | Targeting Snapchat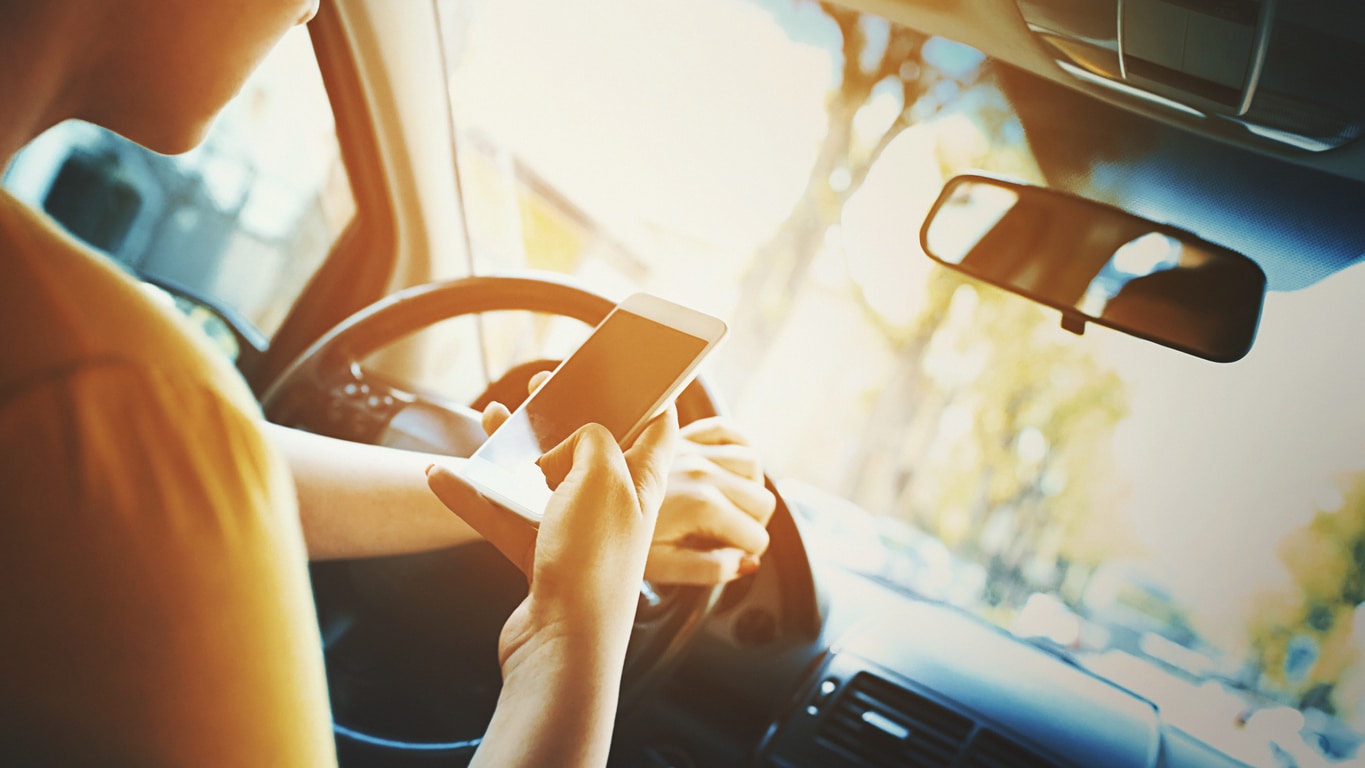 Snapchat is being added to personal auto injury lawsuits around the country as attorneys argue that the mobile app's "speed filter" is contributing to car crashes. For example, personal injury attorneys in Atlanta, Georgia recently added Snapchat to the list of defendants in a case where a man was left with permanent brain injuries after a crash where his vehicle was struck by a Mercedes going 107 mph. At the time of the accident, the young woman driving the Mercedes allegedly was taking selfies with Snapchat and using the application's "speed filter."
Snapchat is a mobile app used to share photos and other images. The app's speed filter places an image on photos taken with Snapchat telling how fast the user was going. Accident lawyers are claiming the mobile app is at fault for accidents because the speed filter encourages people to drive distracted.
A huge problem in personal injury cases is that defendants often don't have the money to cover the significant medical and related bills that a court may find them responsible for. These defendants also often have only the minimum required insurance, also limiting recoverable damages.
Therefore, if Snapchat is responsible for the accidents, it should be held accountable for the financial compensation owed to these plaintiffs.
When to Contact Us
It's important to contact an experienced personal injury lawyer immediately after an accident. Furthermore, personal injury cases are often bound by a statute of limitations. Therefore, if you wait too long the clock may run out, evidence may disappear, vehicles may be repaired and memories may fade.
IF YOU OR SOMEONE YOU KNOW HAS BEEN INVOLVED IN AN ACCIDENT
CALL (800) 722-9744 NOW
To Speak To An Experienced Injury Lawyer FOR FREE.
Since 1996, the Law Offices of Shuman Legal® have been helping accident victims, all injured victims, and their families, navigate the complex legal process. As an experienced personal injury, worker's compensation, auto accident, and wrongful death attorney in Chicago, we can help you evaluate the facts, assess your options, and navigate the legal challenges on your behalf.
With over 77 combined years of experience advocating for in excess of 20,000 injury victims and their families, we have recovered over 50 million dollars on their behalf. We advocate on your behalf, so you can focus on the task of recovery.
We serve clients all over the Greater Chicago Area, the State of Illinois, and Northwest Indiana. CALL (800) 772-9744 Toll-FREE NOW for your FREE consultation.
Sources: [1] https://www.nolo.com/legal-encyclopedia/landlord-liability-slip-fall-injuries.html
---
Get Our Team, Working In Your Favor