How is Wrongful Death Proved?
Last updated Wednesday, November 1st, 2023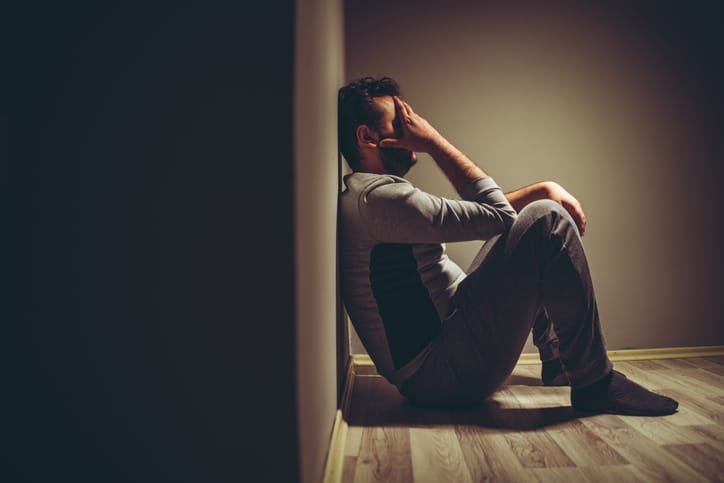 The shock of a life cut short can divide families and cause great pain. Those left behind may be entitled to damages. When another's actions cause death, that party can be held accountable. Before compensation can be awarded, negligence must be shown.
Does this situation sound familiar? Was a loved one taken from you too soon? Was someone else responsible? If so, you could qualify for compensation.
The trouble with these cases is proof. Solid evidence paves the way for maximum damages. How do you prove who was to blame? It's easy, really. Just hire the best wrongful death attorney in Chicago – Shuman Legal®.
We can review your case in minutes. Our helpful team can quickly connect the dots to establish fault. We'll let you know if further investigating is needed. We don't take on whatever cases come our way. Our lawyers represent wrongful death clients like you to win.
What is a Wrongful Death Lawsuit?
When a family member dies suddenly, it's natural to wonder why. Accidents happen. These deaths, while unfortunate, were nobody's fault. Wrongful death can place the blame on another.
Example: Nine-year-old Billy was riding his bike. Ben was driving while intoxicated and ran into the child. Billy did nothing wrong. Ben killed the boy. Were it not for Ben's actions, Billy would still be alive.
Survivors can seek compensation through a wrongful death lawsuit. Families can take comfort as these cases are settled. Your loved one can get a fair shake even after death. Closure can begin.
What Are the Key Components to a Wrongful Death Case?
Attorneys must provide evidence that a wrongful death occurred. This process includes proving four specific steps:
Liability. The defendant's neglect, abusive behavior, and/or careless actions are brought into question. Any of these actions must be shown as the reason why the victim died.
Duty of Care. Next, it's on to prove how the defendant was duty-bound. Had the liable party behaved properly, the victim would have continued to live. An example can be found at a nightclub. Owners have a duty to keep guests safe. There should be enough trained security crew members at hand.
Breach of Duty. Now you must show how the defendant failed in his duties and this failure led to wrongful death. Let's stick with the nightclub example. If a loved one died when he was caught in a knife fight that broke out, the club can be held liable. The owners didn't keep the area safe for this guest. Had security conducted proper searches, knives would have been discovered. The death was preventable.
Bills Death Triggered. List related expenses family members now face. Costs that wouldn't exist if the loved one had lived qualify.
Common Wrongful Death Lawsuits
Dying due to another's negligence happens more than it should. These events can then evolve into lawsuits. While there's no typical situation, the following are ways wrongful death may occur:
Accidents on Someone Else's Property (Premises Liability)
Bicycle Accidents
Boating Accidents
Criminal Assaults or Attacks
Defective Products
Job Site Injuries
Medical Malpractice
Pedestrian Incidents
Semi-truck Accidents
Vehicle Accidents
Has a Loved One Been the Victim of a Wrongful Death?


File your wrongful death claim with us. The minute you sign with Shuman Legal® – we start working.
What is Burden of Proof?
Prosecutors must prove the accused committed a crime beyond a reasonable doubt in a criminal trial. But in a civil case, things can fall into a gray area. Unlike criminal cases seen in courtroom dramas, wrongful death suits are a civil matter.
Attorneys need only to expose that a wrongful death occurred. This preponderance of the evidence is typically shown through expert witness testimonies and in-depth research. Such a strategy takes a high level of experience. Nobody dazzles the court with a burden of proof like Shuman Legal.
How Are Wrongful Death Settlements Paid?
The defendant's insurance company generally cuts a check weeks after details are finalized. These funds are then held in escrow. The law firm deducts its share of the money. This sum is usually a percentage. There shouldn't be any surprises here. Fees are discussed ahead of time.
Those legally entitled to compensation are paid next. Are minors beneficiaries? If so, consider setting up a trust. Giving children a solid financial foundation can serve them well.
Settlements are paid in one of two ways:
Lump Sum. An insurance company may hand over the entire amount at one time. This payment may be large. Families can pay off related expenses quickly. Having the full amount of cash comes with responsibility too. This money is to make up for your loved one's future income loss. Meeting with a financial advisor is highly recommended.
Structured. These funds are shelled out over a period of time. Payments arrive regularly. This option may work better if you're looking for a guaranteed income. The terms of a structured settlement can be fairly strict. Changing the details of the agreement can be tricky.
There are advantages to each choice. Look at the present and future needs of your family. Meet with a trusted financial advisor.
Was the Harm Caused Intentional?
Manslaughter, murder, or homicide are words you hope to never hear when referencing your family. When a loved one suffers a violent death, emotions can stir the pot. You can still sue someone for wrongful death even if they were not found guilty in criminal court.
The famous O.J. Simpson case serves as a perfect example. Simpson was found not guilty of murdering Nicole Simpson in a criminal trial. The families of Nicole Simpson and Ron Goldman then filed a wrongful death lawsuit. The civil case turned out differently. Millions of dollars in damages were awarded.
Is There Proof of Negligence?
Winning wrongful death attorneys know negligence must be proven in these cases. Simply showing defendants didn't do what they were supposed to isn't enough. These actions or lack of actions must be tied directly to death.
What kind of duty did the defendant owe the plaintiff? How was the defendant negligent in this duty? Is there a direct link between the breach of care and the death?
Example: Carly went into the hospital to have a routine procedure. She had a severe allergy to penicillin. Charts got mixed up; so did medications. The on-duty nurse gave Carly penicillin. Carly went into anaphylactic shock and died.
The defendant (the hospital and possibly the nurse) had a duty to keep the patient well. Defendants weren't on top of paperwork. Medication wasn't dispensed correctly. There's an obvious link between how the defendants let Carly down and in doing so, caused her death. Negligence is proven.
How to Put a Dollar Amount on Damages?
This part of a claim can be incredibly difficult. Where do you even begin to measure the worth of a life now gone? Shuman Legal can help. You're emotionally connected to the case. We view things through a legal lens. We're compassionate, yet professional.
Research is a must. Thorough investigations are often required. The more evidence we can provide, the stronger your case is. The stronger your case, the more likely damages will be awarded to you.
Some expenses included in this type of claim may be for:
Funeral or Cremation
Loss of Present and Future Income
Lost Companionship, Support, Love, Affection, or Guidance
Pain and Suffering
Related Hospitalization, Medical, and Ambulance Needs
---
Get Our Team, Working In Your Favor