Top Boating Safety Tips You Need to Follow
Last updated Wednesday, August 17th, 2022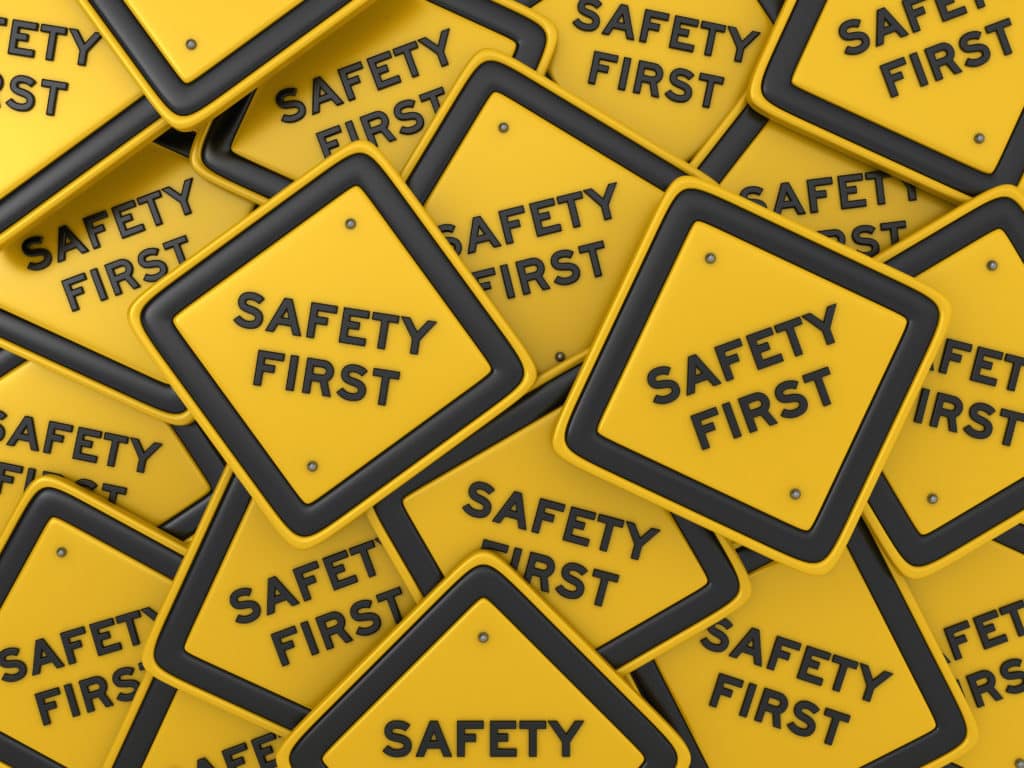 An average day at the lake becomes an amazing experience with just one addition – a boat. Trouble is, this addition also brings the potential for danger. Protect yourself, passengers, and property by learning how to safely navigate these waters with our top boating safety tips.
We see boating fun gone wrong all too often at Shuman Legal®. Our team members know the toll a crash can take. While we're here to assist you in these situations, the importance of prevention can't be stressed enough.
Have You or a Loved One Been Involved in a Boating Accident?


An experienced Chicago boat accident lawyer knows what needs to be done. The minute you sign with Shuman Legal® – we start working.
Recreational Boating Safety Tips
It's all about keeping your boat afloat without spoiling the fun. An accident can be a real buzzkill. Becoming aware and enforcing a few rules can keep the good times rolling on deck.
Top boating safety tips you need to follow include:
Being Courteous. Boat rage incidents have seen a sharp uptick. Staying cool and being polite can diffuse a potentially explosive situation.
Checking the Weather. This action may seem like an obvious move, but it can't be overstated. Storms can crop up out of nowhere. Check the weather beforehand and monitor it throughout your excursion.
Completing a Course in Boat Safety. There are in-person and online options for learning all about safety while boating. The BoatUS Foundation offers free, state-specific courses.
Correctly Anchoring. Use the right type of anchor(s) needed. Know how to use these anchors before leaving the dock.
Erring on the Side of Caution. Carbon monoxide (CO) can be deadly. Consider installing a CO detector. Check monthly.
Following Applicable Rules and Guidelines. Laws vary based on where you'll be boating. Review laws and rules that will apply to you. Follow accordingly.
Giving the Boat a Once-over. Make sure there's ample fuel in the tank. Check oil and fluid levels. Test the battery. Conduct a sniff test. Smell fumes? There could be a dangerous leak.
Keeping an Eye on Passengers. Just because you outlined the rules, doesn't mean everyone on board will follow them 100 percent of the time. Ensure passengers stay seated while in motion. Arms and legs shouldn't dangle off the side as the boat moves.
Knowing Your Boat (and its Limits). Get the scoop on what your vessel is and isn't capable of doing. Find out how many people can safely be on board at one time. Don't overload your vessel.
Operating at Safe Speeds. Mind the throttle lever. Observe posted speeds. Slow down in no-wake zone areas.
Packing Paperwork. Don't forget any boating licenses or certifications needed. Make sure all registration is set to go as well.
Paying Attention. Stay alert. Keep your eyes on your surroundings. Operating a boat is not the time to zone out, play on your phone or have deep conversations.
Playing it Smart. Avoid nighttime trips if you don't have experience. Steer clear of high-traffic zones and busy days that can require precise maneuvering.
Properly Docking. Know what's involved with safely docking your type of boat. Follow appropriate steps. Have docking lines, bumpers, and bow lines ready for action.
Protecting Yourself from Sun Rays. Skin cancer kills. Lather up with sunblock that protects against both UVB and UVA rays, has a minimum of SPF 30, and is water-resistant. Wear a sun hat made of material that is UPF 30 or greater.
Reviewing Maintenance. Have your vessel regularly maintained. A U.S. Coast Guard Vessel Safety Check (VSC) can do wonders. These exams are free, quick, and helpful.
Setting Ground Rules. If you'll be inviting others aboard, make sure they know the drill. Go over dos and don'ts. Familiarize everyone with safety features, where personal flotation devices (PFDs) are stowed, and how to put on life jackets.
Sharing Your Float Plan. Determine where you're headed. Keep a few folks in the know by giving them the rundown. If you don't show up as expected, search crews have a better idea of where to begin looking.
Staying Sober. Alcohol and recreational drugs invite trouble. If you can't avoid them altogether, designate an operator to remain sober. Boating under the influence (BUI) is no joke.
Stocking up on Supplies. Supply the boat with helpful gear. Have basics on board such as:

Bilge Pump
Boating Toolkit
Compass
Emergency Food and Water Supply
Extra Clothing and Towels
First-aid Kit
Flashlight With Extra Batteries
Nautical Chart and Maps
Paddles or Oars
Ropes

Wearing a PFD. Make sure there are enough life jackets for every member of your party. Devices should be approved by the U.S. Coast Guard, in working condition, and fit each person.
What Are the Four Principles of Safe Boating?
Education is Key. Get a head start by learning everything you can about boating safety. Saying you didn't know better doesn't help once the damage is done.
Leave Drugs and Alcohol on Land. The consequences of boating under the influence can be financial, legal, or much worse. The possibility of fun isn't worth the gamble.
Life Jackets Matter. Wearing PFDs can protect those on board. If there's an accident, these items can't help nearly as much if they aren't being worn.
Safety Starts with the Vessel Itself. It can prove risky to take out a boat that isn't water worthy. Avoid unnecessary worry. Get a free VSC. There aren't penalties issued if concerns are found. You can take care of everything that needs repairing before hitting the water.
What Must You Have in a Boat?
Specific items vary depending on where you'll be boating as well as the type and size of vessel you'll be operating. Find out exactly what you need ahead of time to be prepared. Required additions may include:
Accessible, USCG-approved PFDs That Fit Everyone on Board and Are Made for Activities You'll be Engaging in
Appropriate Visual Distress Signals (VSDs) Such as Flares, Flags, and Lights
Backfire Flame Arrestor
Engine Cut-Off Switch (ECOS)
Fire Extinguisher(s)
Marine Sanitation Devices
Pollution Regulation Placards
Sound-producing Device(s) Based on Your Vessel's Size Such as an All-weather Whistle, Bell, or Horn
USCG Navigation Rules and Regulation Handbook
USCG Ventilation System
What Should be Avoided by Recreational Boaters?
There are a few things boaters should skip to dodge danger. Steer clear of:
Certain Areas. It's not okay to stop under bridges or in channels.
Commercial Ports. Stay out of these areas. If you see a cruiseliner or fueling station, you know you're in the wrong place.
Restricted Areas. Keep out of areas you have no business going near. Examples include security zones, government restricted zones, areas near power plants, missile testing facilities, and areas bordering dams.
U.S. Naval Vessels. Don't come within 100 yards of any of these crafts. A minimum speed must be observed if you come within 500 yards of a Navy vessel. Failure to comply could result in prison and/or hundreds of thousands of dollars in fines.
What is a Safe Speed for a Boat?
There's not exactly a magic number. Determine the best boating speed by taking the following factors into account:
How Far You Can See. Glare, fog, smoke, and other conditions can prevent you from seeing what lies ahead. As visibility decreases, so should speed.
The number of Nearby Boaters. Cautious skippers don't speed through a densely populated lake on the Fourth of July.
The Current. This directional flow of water affects boats. As currents change, they can have an even bigger impact.
Weather. Wind is a major element to watch out for when determining boating speed.
Your Ability to Handle the Boat. Experienced sailors know what to expect. Size matters too. It can take more skill to maneuver a yacht than a tender.
---
Get Our Team, Working In Your Favor