Medical Malpractice Lawyer Chicago | How You choose one!
Last updated Wednesday, August 24th, 2022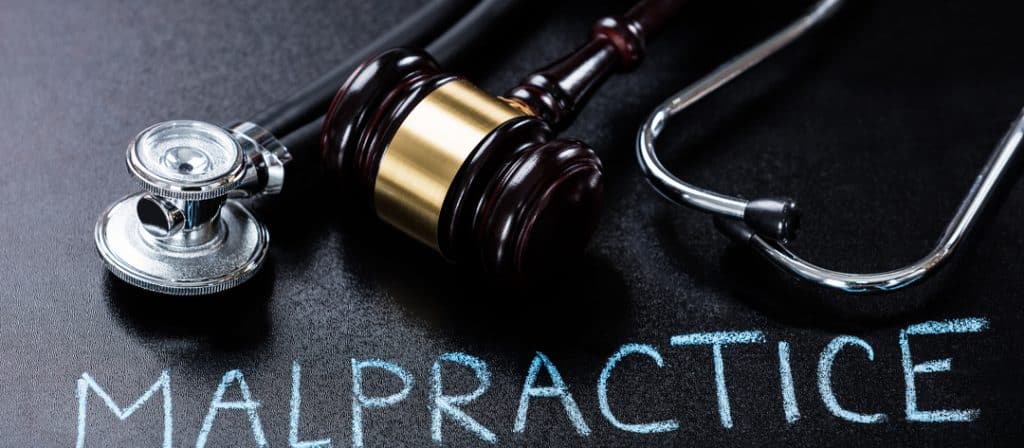 About Medical Malpractice Lawyer
Look at brute facts when considering a medical malpractice lawyer | Chicago has a few here at Shuman Legal®. Facts like the monetized value accompanying recoveries. For a legal practice open for twenty years, it's not untoward that you expect at least $20,000,000 in recoveries every five years. In relation to Chicago, a medical malpractice lawyer should be in such a range. You're looking for $40,000,000+ in recoveries for an operation that's been around twenty years.
Medical Malpractice Lawyer "Chicago" | Longevity of Practice
Additionally, twenty years is a good measure of service. Even if the numbers may not quite meet the outlined recovery rate, any firm that has managed to cross the second decade of time certainly has experience. Whether that experience translates to skill is something to be debated, but the longevity of practice very much indicates acumen levels. A firm that's been around two decades and isn't recovering somewhere near $2.5 million a year may not be the best option. Especially considering the extensive costs involved in medical malpractice suits.
Medical Malpractice Lawyer "Chicago" | Clear Communication
But if the firm has all these qualifications yet lacks the ability to clearly help you understand what your options are legally, and what legal remedies may be made, then what good are they? A medical malpractice lawyer in Chicago should be able to clearly explain the complicated legal landscape you may find yourself in.
Look for an emphasis on communication that is clear. Those who represent you legally should understand their profession exists because the majority of the population doesn't understand the law very well. In fact, it takes years to! So look for legal representation that you can understand.
Medical Malpractice Lawyer "Chicago" | Handling Medical Malpractice
There are several aspects to establishing grounds for a malpractice lawsuit. Each of these has to be considered and evaluated in order to prove there are sufficient details and information to support your claim. Being the victim of medical malpractice can greatly change your life and livelihood.
If you believe malpractice has occurred, the first step is to contact an experienced malpractice and personal injury lawyer to discuss your situation in greater detail.
To learn more about medical malpractice and to find out if you could have grounds to make a claim, continue reviewing the following infographic.

There are about 1.15 million cases of medical malpractice negligence in which the patient's health or safety is at risk each year. The vast majority of these cases are committed by competent doctors. These doctors only want what is best for the people in their care. However, even the best doctors occasionally make mistakes in diagnosing conditions and administering treatment.
The cases can be roughly divided into misdiagnoses and medical malpractice negligence. In the second type of case, the doctor fails to notice that the patient has a serious condition. Or, that he or she needs immediate attention. In order to prove medical malpractice negligence in court, the following need to be true of your case.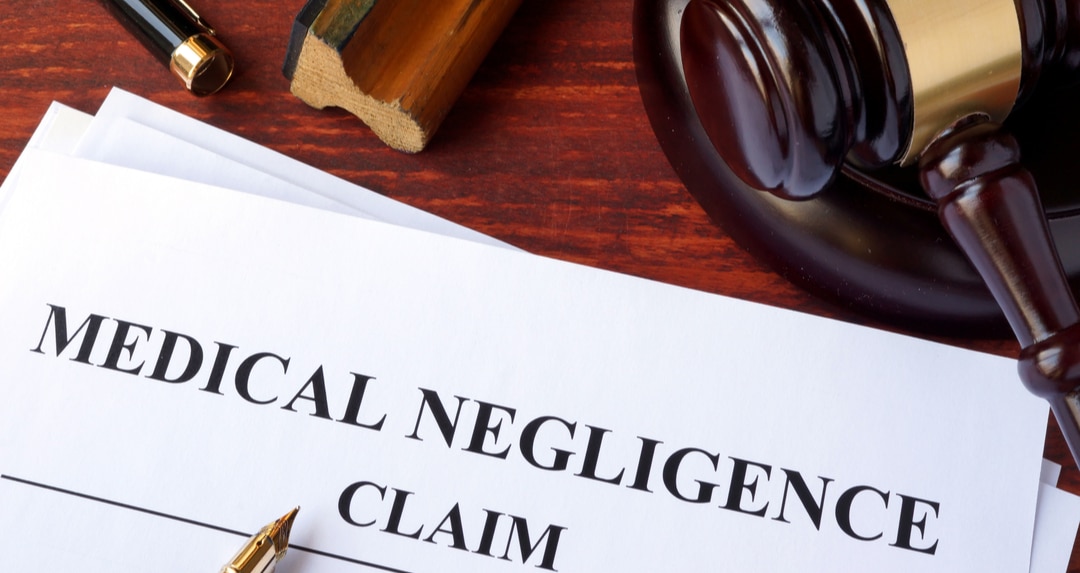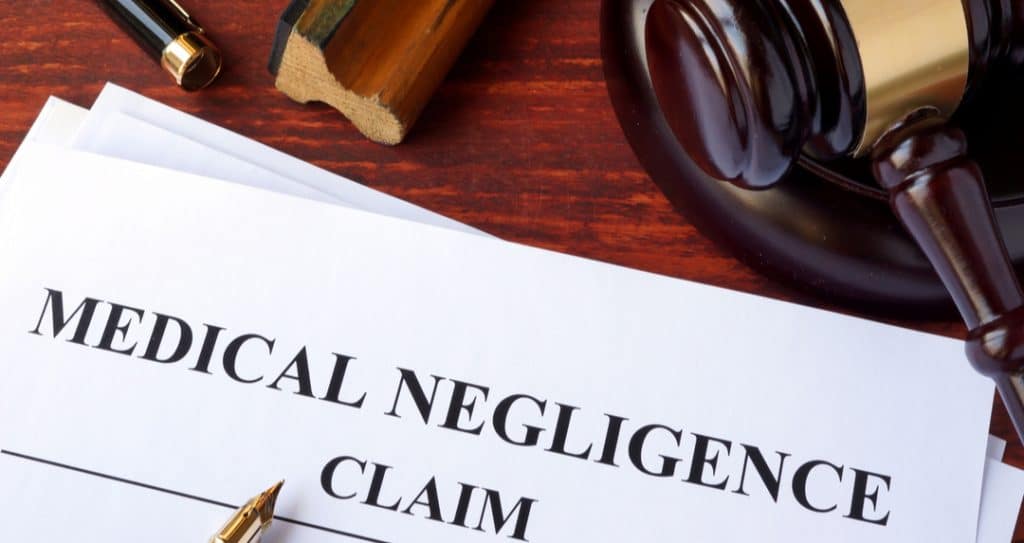 A mistake that is caught early and does not lead to any significant or lasting health problems is generally not prosecuted under medical malpractice law. Unless the patient or their family can prove that enough damage was inflicted to actually warrant significant compensation, the case is generally not considered worth pursuing.
The Health Care Provider Deviated from the "Standards of Care"
"Standards of care" is a legal term and one that is open to some amount of interpretation. You can define it as what a reasonably prudent medical provider would or would not have done under the same or similar circumstances. Since medical professionals often have differing opinions, exact standards of care for many different circumstances can be difficult to pin down.
Thorough Documentation of Procedures
Medical malpractice cases are often time-consuming, stressful, and expensive. What's more, the person filing the claim has a relatively low chance of winning his or her case. This means that many attorneys are unwilling to take on a malpractice suit. That is unless extensive documentation of negligence can be provided.
Here are a few misconceptions many people have about proving negligence in these types of lawsuits.
Myth 1: Misdiagnoses Are Grounds for a Malpractice Suit
While misdiagnoses can lead to heartbreaking results, they are not in and of themselves sufficient for bringing malpractice suits. Physicians, nurses, and other medical providers do hold a legal duty to their patients, but this does not mean that negative outcomes can always result in successful lawsuits.
Rather, it simply means that they must follow professional standards and protocols at all times. If a health care provider followed all appropriate procedures, ordered all necessary tests, and came to a reasonable diagnostic conclusion based on these findings, she probably cannot be sued for delivering an incorrect diagnosis.
Myth 2: Doctors Will Not Testify Against Other Health Care Providers
In many cases, expert witnesses appear in court to testify about medical facts that have a bearing on legal issues. As medical malpractice suits deal with the protocols accepted and followed by the medical community, it makes sense that some of these witnesses would need to be physicians.
There is a misconception that civil suits will fail because doctors will not testify against other health care providers. This is simply not true. Many physicians chose their professions because they wanted to help people and are upset when they witness medical negligence. These professionals are more than willing to speak out against health care providers who do not take patient care seriously.
Myth 3: Malpractice Suits Must Conclude Before the Statute of Limitations Expires
The statute of limitations is a time limit imposed on the filing of medical malpractice claims. It has nothing to do with when the case concludes. Potential plaintiffs who are concerned that it will take a long time to gather all necessary information to prove their case only need to worry about their filing date in regard to this time limit.
There are a number of technical nuances to proving a medical malpractice case. If you have any questions about the process, you may find it beneficial to speak with a medical malpractice attorney. Additionally, if you suspect that you may have grounds to file a medical negligence claim, discuss your options for proving medical malpractice negligence in your case with an experienced medical malpractice attorney.
Chicago Medical Malpractice Mediation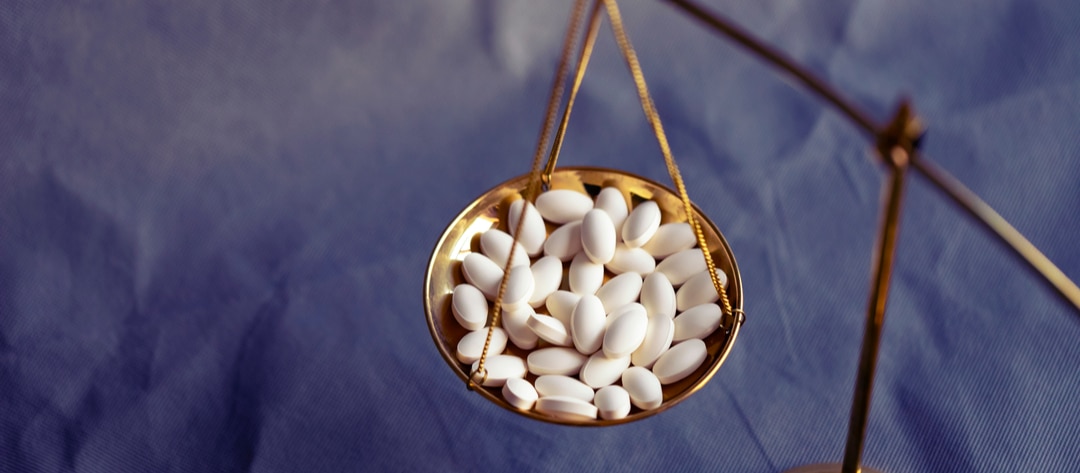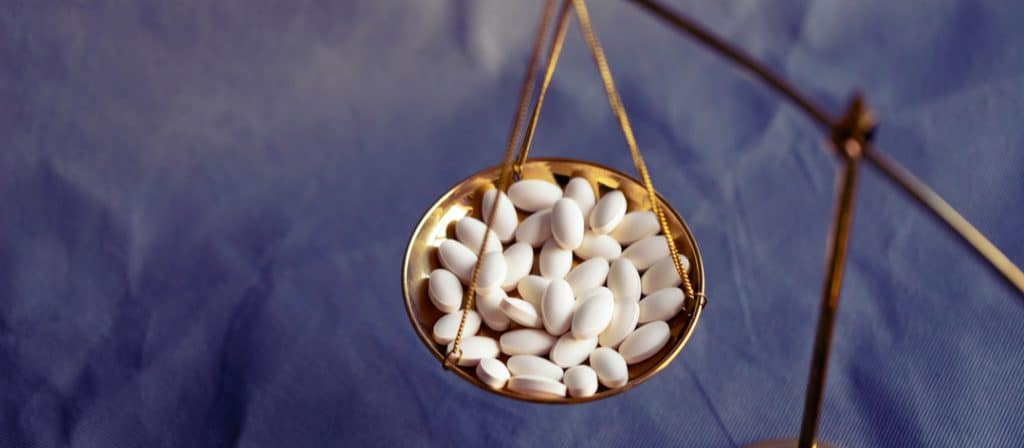 Medical malpractice mediation is an option that can be a beneficial option to help you to get the compensation you need so you can move on with your life. Going to trial over a medical malpractice claim can be very time-consuming. On top of being very time-consuming, patients aren't successful the majority of the time when they file a lawsuit for medical malpractice.
To win your case you have to prove negligence, which can be difficult. So, if you file a lawsuit and you lose your case, you could end up with a lot of legal bills that you'll have to pay. Is there another option that could benefit you?
There is another option and that is medical malpractice mediation. If you file a medical malpractice lawsuit and your lawyer is not able to get the person or organization that you are suing to offer a reasonable settlement, then you can either go to trial or go to mediation.
Medical Malpractice Lawyer "Chicago" | Medical Malpractice Mediation How It Works
Medical malpractice mediation is a less formal option for resolving a dispute than a trial is. How does the process work? An independent mediator is in charge of the proceeding. It's important to remember that during mediation any party can walk away at any time.
Mediation is a non-binding process. The mediator won't make any rulings. Instead, they'll work to help the parties involved to find common ground.
In medical malpractice mediation, each party is going to be in a separate room. The mediator will start out by spending some time with each party to see where they stand. They'll want to know from you why you feel you were treated negligently, what the results of this treatment have been, and what type of compensation you feel you deserve.
You'll need to be as precise as possible here and provide the mediator with as much information as possible. The mediator will then meet with the other parties involved and find out where they stand on the situation.
Following initial meetings where the mediator gets the lay of the land, they'll be back to meet with you to explain the position of the other parties. Remember, this is non-binding, so you can walk away at any time. But, before you get up and walk out, remember that this is essentially a negotiation.
The person or organization that you're suing isn't going to come out and offer you a lot of money initially. The mediator will continue to meet with all parties separately and occasionally together, to try to find common ground. In the majority of cases, medical malpractice mediation results in an agreement.
Medical Malpractice Lawyer "Chicago" | Mediation Is More Likely To Give You A Favorable Outcome
If you file a medical malpractice lawsuit and you're able to prove negligence, you could go to trial and be awarded a settlement. But, there are no guarantees when you go to trial.
If you want to put this situation behind you and get compensation now instead of years from now, you should speak to an experienced lawyer about trying to arrange medical malpractice mediation. While you won't get as large of a settlement, you'll have a better chance of getting some money and you'll get your money more quickly than you would if you went to trial.
Medical Malpractice Lawyer "Chicago" | A Comprehensive Solution
Shuman Legal has, over the last twenty years, recovered more than $50,000,000 in various damages. They specialize in obtaining proper legal recourse for the injuries of loved ones or even those which you've sustained.
Shuman Legal understands the need for a positive outcome that's favorable to clients. Especially in personal injury cases. For aggressive wrongful death attorneys in Chicago, we also focus on physical and financial recovery, serious injury, or the legal rights of victims, Shuman Legal has a long history of success.
You can expect:
Quickly returned phone calls.
Frequent case updates.
Copies of all correspondence related to the case.
Assessment of injuries and legal issues that is honest.
A clear explanation of legal consequences or remedies.
Assistance with individual adjusters as well as insurance companies.
Results that are outstanding.
---
Get Our Team, Working In Your Favor