Johnson & Johnson Talcum Powder Lawsuit
Last updated Thursday, October 19th, 2023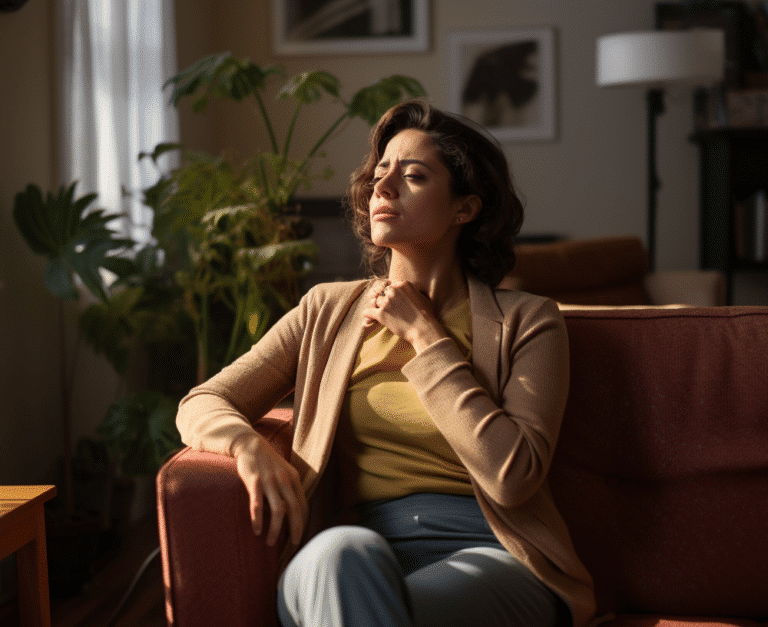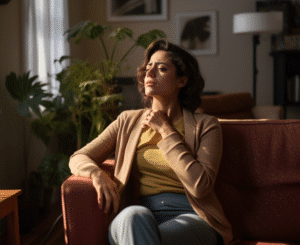 Johnson & Johnson (J&J) is setting aside nearly $9 billion to settle their talcum powder mass tort lawsuits. Why is it one of the biggest product liability settlements in history? Because of how dangerous and outrageous their negligence is.
Johnson & Johnson sold a cancer-causing product used by millions of babies and mothers worldwide – a talcum baby powder contaminated with asbestos.
Even though they were aware of this asbestos contamination in the 1950s, they did nothing to warn or protect their customers. In fact, they willingly concealed this data, choosing to save profits over lives.
Justice may have been delayed for this case, but it won't be denied.
If you or your loved ones are suffering from cancer linked to J&J talcum powder use, then you have the legal right to seek compensation from them.
Do You Have a Case?


Talk to Our Experienced Chicago Mass Tort Lawyer to Find Out!
Talcum Powder and Asbestos
Talc and asbestos are both naturally occurring minerals. However, asbestos is a well-known carcinogen. The problem is they form so closely that it's not possible to separate them during the mining process.
Was there enough medical data to highlight the health hazards of asbestos when J&J sold their product? Absolutely. What did they choose to do about it? Absolutely nothing!
Johnson & Johnson refused to address this issue and continued to sell their asbestos-contaminated talcum powders.
Eventually, customers started reporting a variety of disturbing health issues, such as:
Shortness of breath
Wheezing
Chest pain
Fatigue
Persistent cough
Lung cancer
Mesothelioma
Invasive fallopian tube cancer
Ovarian cancer
The Legal Battle
The FDA's 2019 year-long study of talc-containing products helped spark the fire needed to expose J&J's negligence. They proved J&J's talcum baby powder was contaminated with asbestos. It forced them to recall a single lot of their product.
By 2020, thousands of lawsuits started piling up holding them liable for their cancer. In 2022, J&J announced they'll be replacing all products containing talc with cornstarch.
Nearly 60,000 parties have filed lawsuits against them so far. J&J has already paid close to $4 billion in settlements and legal costs.
They've proposed a settlement that will:
Shield J&J from further liability
Cut their long-term losses and protect their brand
Provide a faster resolution for injured parties
J&J have allocated a $8.9 billion trust to resolve their pending lawsuits. All pending settlements will be paid out through their LTL subsidiary over the next 25 years. They've filed for bankruptcy to enable the trust.
However, it still needs to be approved by the bankruptcy court and gain support from at least 75 percent of the plaintiffs. J&J's first attempt to file for bankruptcy for its subsidiary was denied.
Legal proceedings for the lawsuits are on hold for at least 60 days after LTL's second bankruptcy filing. However, a bankruptcy judge ruled that injured parties can continue to file new lawsuits against J&J.
Other Manufacturers Facing Lawsuits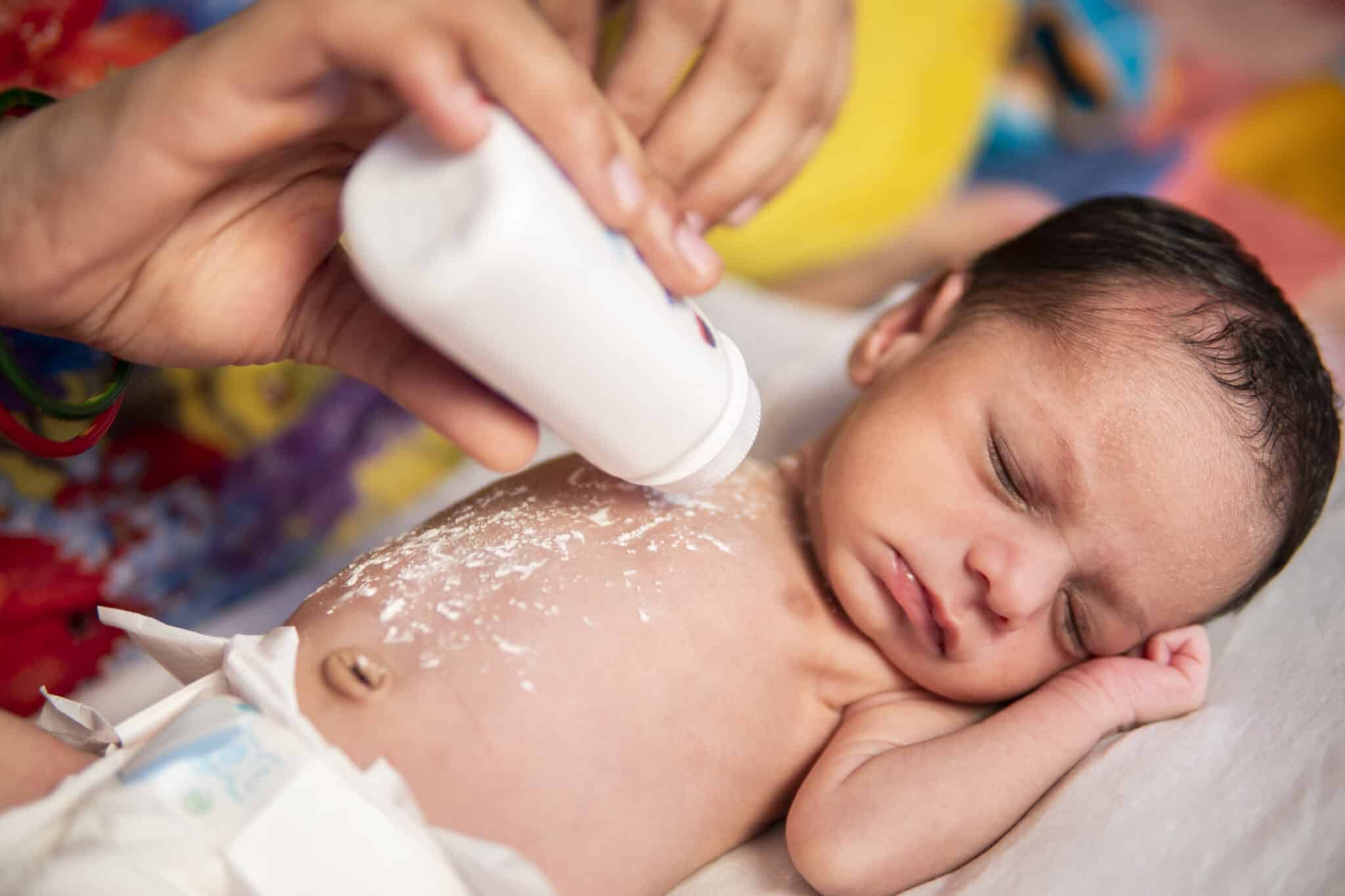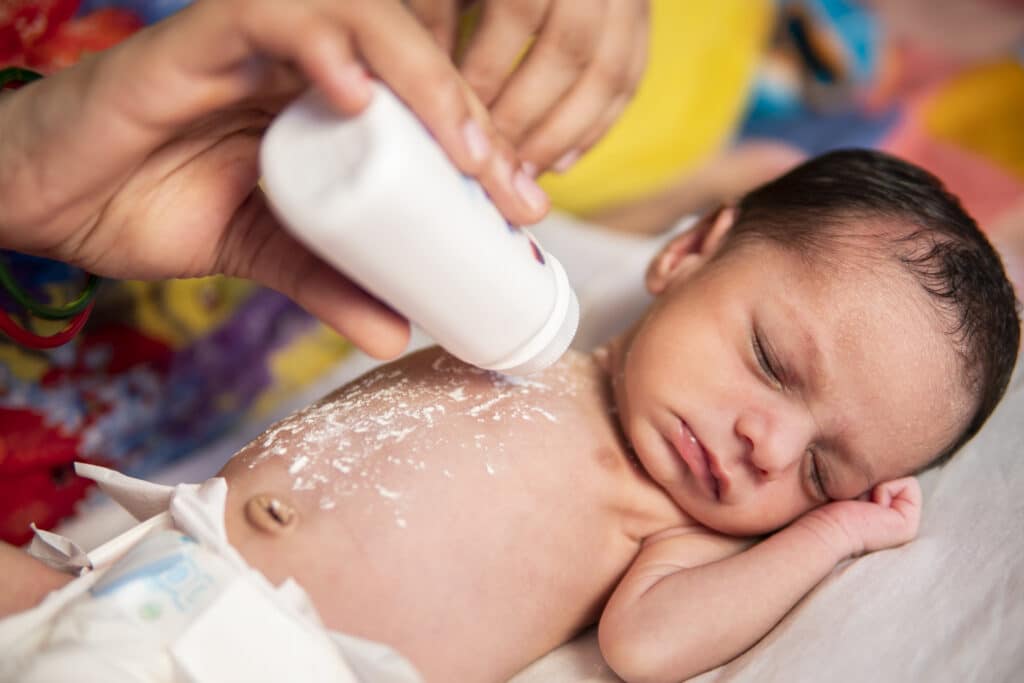 Johnson & Johnson are definitely the most well-known violators of talcum powder safety. But they're not the only guilty party.
We've also witnessed a number of tainted talcum powder lawsuits being filed against brands such as:
Colgate-Palmolive
Imerys Talc North America
Whittaker, Clark & Daniels
Vanderbilt Minerals
Chanel No. 5 After Bath Powder
Mennen Shave Talc
Old Spice After Shave Talc
Yardley Invisible Talc and Black Label
Check your bathroom counters. Do you see any talcum products from these brands lurking there? Clear them out right now.
And if you're suffering from cancer or mesothelioma, you have the right to file a lawsuit against any of these liable companies too.
Who is Eligible to File a Talcum Powder Lawsuit?
Cancer and mesothelioma are complicated health issues that may take several years to show up.
It's not easy to prove liability when the gap between cause and consequence is so big. You need an experienced product liability lawyer on your side to bridge this gap with undeniable evidence.
But first, it's important to know whether you even qualify for a tainted talcum powder lawsuit.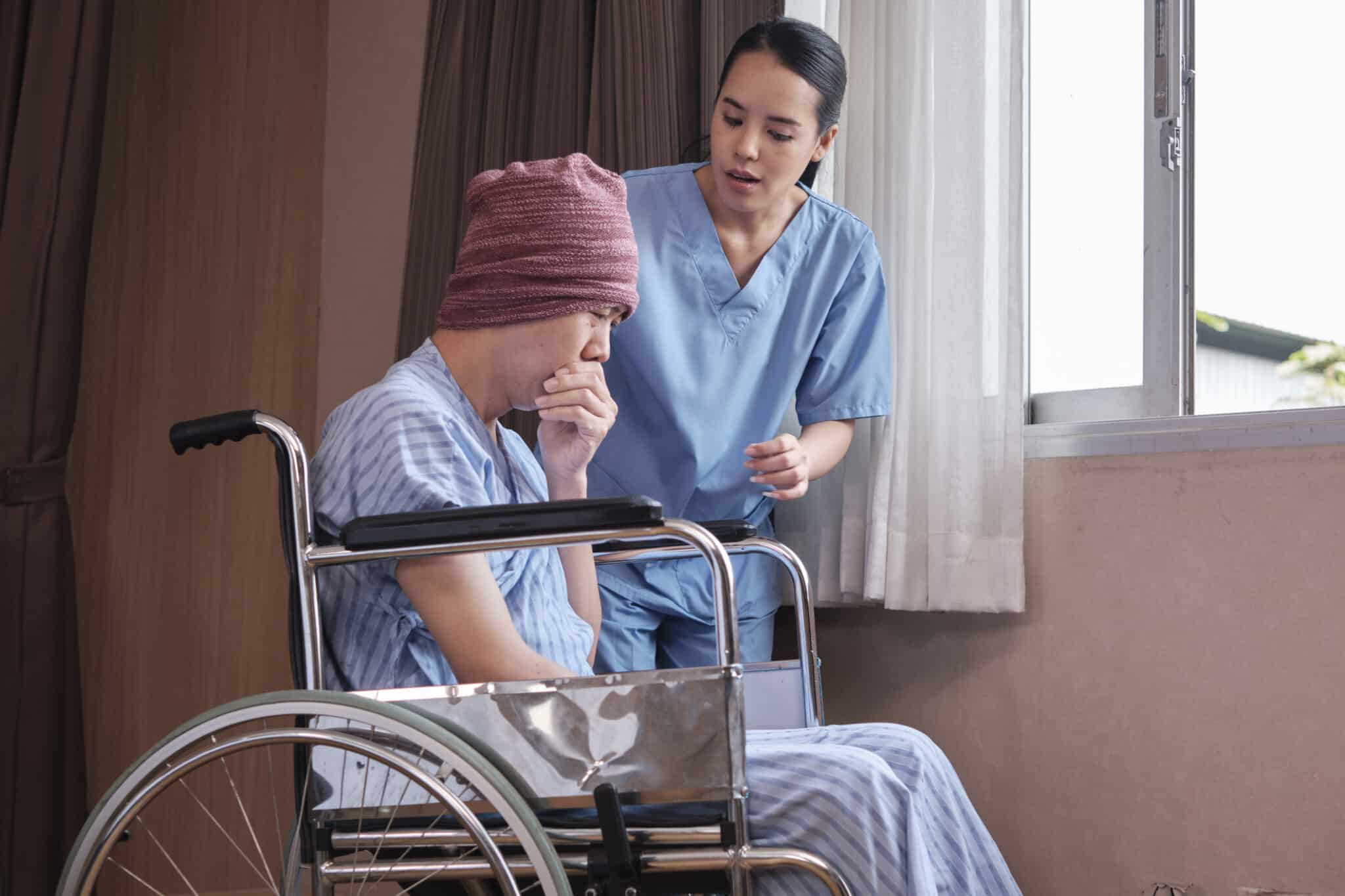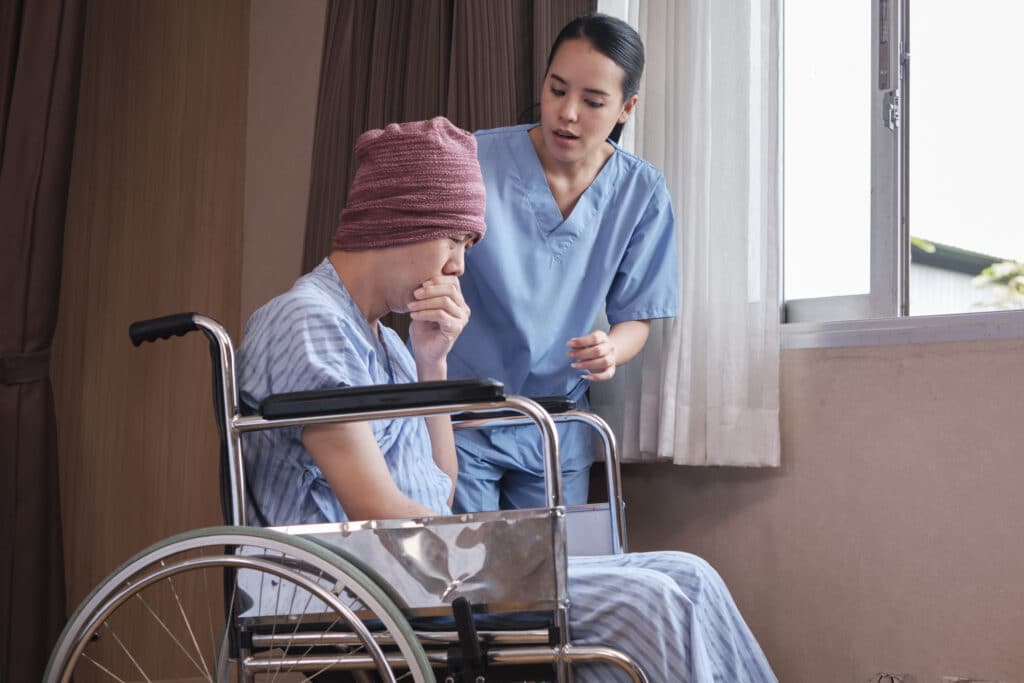 Let's take a look at what makes you eligible to file a talcum powder lawsuit:
Your cancer type must be ovarian cancer or invasive fallopian tube cancer. Or, you must be diagnosed with Mesothelioma.
You must have used talc-containing products around the affected area daily for at least four years.
You must be between 22 to 65 years old at the time of cancer diagnosis.
You have a medical biopsy showing the presence of talcum powder.
You have medical records issued by a licensed healthcare professional to prove your diagnosis and treatment.
You don't have a genetic disorder predisposing you to cancer or mesothelioma.
Statute of Limitations
High-stakes cases like the Johnson & Johnson talcum powder mass torts are time-sensitive for all parties involved. Each state abides by a statute of limitations for product liability lawsuits. It's basically how long you have to file your case from the date of the incident or discovery of damages.
Most states follow a two-year deadline for filing product liability lawsuits. You miss your chance to seek compensation if you miss this deadline.
However, consulting an experienced lawyer will save you the headache of wondering whether you qualify or not. Call us for a FREE case review today. We'll tell you if you qualify for a talcum powder lawsuit and what your case is worth.
Do You Have a Case?


Talk to Our Experienced Chicago Mass Tort Lawyer to Find Out!
Frequently Asked Questions
What is Talcum Powder?
Talcum powder is made from naturally occurring earth mineral called talc. Talc is essentially a combination of magnesium, silicon, and oxygen. It can easily absorb moisture and reduce friction.
That's why it has become one of the most popular cosmetic products for keeping the skin dry and preventing rashes. It is widely used by both adults and children.
How Can Talcum Powder Cause Cancer?
Although pure talc hasn't been classified as a carcinogen, asbestos is definitely a well-known one.
The International Agency for Research on Cancer ruled that talc containing asbestos is carcinogenic to humans.
The tricky part is talc and asbestos deposits are often found right next to each other during mining. They're almost impossible to separate, which makes it easy to get an asbestos-tainted batch of talcum powder.
Several studies have started to report that women who regularly use talcum powders on their genital areas have a 30-60 percent higher risk of developing ovarian cancer.
Small particles can travel to the ovaries and cause chronic inflammation for years, which eventually turns into cancer.
What Are the Symptoms of Ovarian Cancer?
Here are the most common symptoms of ovarian cancer:
Bloating
Pain in the abdomen and pelvis area
Irregular appetite
Inflammation in the urinary tract
Fatigue
Constipation/indigestion
Pain in the back
Pain during sexual intercourse
Irregular periods, heavy bleeding
What Are the Symptoms of Mesothelioma?
Here are the most common symptoms of Pleural Mesothelioma that affects the lung tissue, such as:
Chest pain
Experiencing pain while coughing
Experiencing difficulty while breathing
Developing lumps on your chest
Sudden weight loss
Here are the most common symptoms of Peritoneal Mesothelioma that affects the abdomen, such as:
Abdominal pain
Swelling in the abdomen
Vomiting
Sudden weight loss
Here are the most common symptoms of Pericardial Mesothelioma that affects the heart tissue, such as:
Chest pain
Irregular heart rhythm
Heart murmur
Shortness of breath
Here are the most common symptoms of General Mesothelioma to watch out for:
Fever
Sweating excessively
Tiredness
Sudden weight loss
Blood clots
Poor appetite
How Can I File a Talcum Powder Lawsuit?
A talcum powder lawsuit can't take away the pain and suffering you've gone through, but it can definitely give you a more secure future to look forward to.
You can get compensation for any medical bills, lost earnings, mental anguish, or any other damages linked to your tainted talcum powder use.
So if you've used any talc-containing products and developed cancer, don't wait! Reach out to our experienced team of product liability lawyers.
We'll evaluate your claim and take the fastest legal path to the biggest possible compensation for you.
At Shuman Legal, we have a long history of winning lawsuits against big companies to get our clients the compensation they deserved.
You don't need deep pockets to win against them. In fact, you don't have to pay us a dime until we win your case.
---
Get Our Team, Working In Your Favor