Two-car crash in Rockford kills woman, critically injures man
Last updated Monday, May 8th, 2023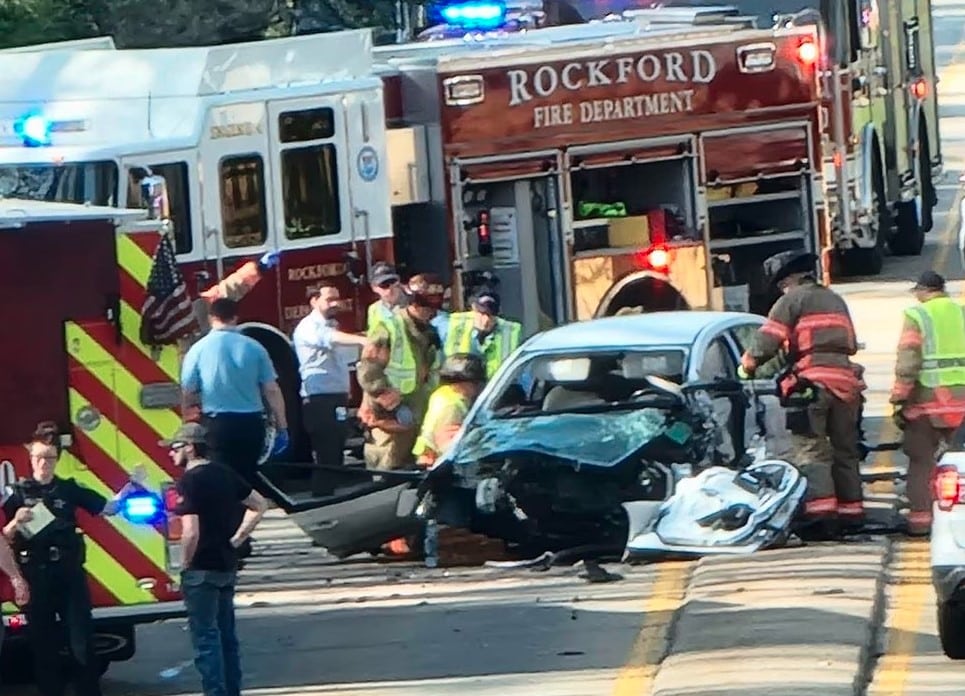 A woman died, and a man in his 80s is in critical condition following a two-car crash in Rockford on Thursday, May 4. It happened around 5:30 PM in the 1900 block of N Mulford Road, Rockford Police reports.
It's unclear what caused the crash, but police said a white sedan and a black Porsche were involved. Following the collision, the Porsche went off the road and hit a curb while the sedan went into the middle of the road. One of the drivers, a woman, was taken to a nearby hospital, where she died a short time later from blunt trauma to the chest and abdomen, the coroner said.
The Winnebago County Coroner's Office identified the deceased woman as Veronica Cortez, 43. The other vehicle's driver, an 80-year-old man, was seriously injured and went to an area hospital. He's still in critical condition.
The Rockford police department's traffic unit is investigating the crash, and further details should be available in the coming days.
Our deepest condolences go to the Cortez family. We hope the injured man recovers fully and quickly.
Lost a Loved One in a Car Accident?


Our team of Chicago car accident lawyers knows exactly what to do. Get Your FREE Legal Advice Today!
Tragic end to this two-car crash in Rockford
Getting into a car crash can have serious consequences, and it's crucial to drive cautiously and obey traffic laws to prevent accidents. Distracted driving is a real problem in our country and is responsible for many car accident fatalities. 
Distracted driving includes any activity that takes a driver's attention away from driving, including texting, using a cell phone, eating, drinking, grooming, and using in-car technologies.
Drivers need to prioritize safe driving and avoid distractions. When you drive attentively and follow the rules of the road, it might be easier to prevent accidents caused by distracted driving.
We understand that being involved in a car accident can be a traumatic experience, and we want to assist you during this difficult time. Shuman Legal helps car accident victims seek justice and compensation.
You can trust our experienced Rockford Car Accident Lawyer to handle your case while you focus on recovering after the overwhelming loss. We're here to ensure you receive the justice and compensation you deserve.
If you need help or have any questions, please don't hesitate to contact Marc Shuman at (866) 986-0247 to get the answers you need.
---
Get Our Team, Working In Your Favor