One killed and three injured in a multiple-vehicle crash in Illinois
Last updated Friday, April 28th, 2023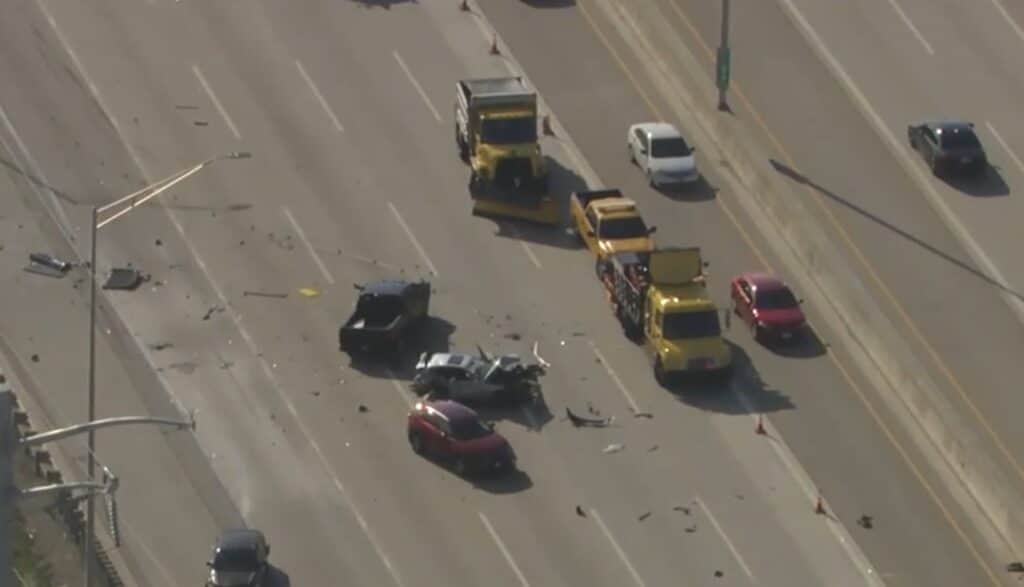 A horrific multiple-vehicle crash in Illinois on April 27, Thursday afternoon, left one of the drivers dead and three others injured. 
In Schaumburg, four vehicles were involved in an accident in the eastbound lanes of I-90 at milepost 66.75, near Meacham Road on Jane Addams Tollway. The police said one driver died at the scene, and three others went to the local hospital with varying injuries. Further information about the injured or the accident was not immediately available.
As of yet, the victims' names have not been made public. The crash remains under investigation. A police spokesperson said they will release more details soon.
We extend our deepest condolences to the deceased's family and friends. Our prayers go out to the injured for a speedy and complete recovery.
Lost a Loved One in a Car Accident?


Our team of Chicago car accident lawyers knows exactly what to do. Get Your FREE Legal Advice Today!
A violent multiple-vehicle crash in Illinois
The leading contributing factors to multiple-vehicle crashes in Illinois include speeding, distracted driving, impaired driving, failure to yield the right of way, and following too closely. Over 20% of all crashes reported by law enforcement officials in the state every year involve these types of incidents.
Multiple-vehicle crashes often end tragically, resulting in severe injuries or fatalities to drivers, passengers, or pedestrians, involved in the collision. The severity of injuries can range from minor to life-threatening, depending on the circumstances of the crash.
Injured individuals may require immediate medical attention, hospitalization, surgeries, medication, physical therapy, or ongoing medical care. These expenses can quickly accumulate and place a financial burden on the individuals involved.
It's difficult not to feel helpless after your loved one dies in a car accident. It is important to remember that you can seek justice for an unjust death. You can file a lawsuit against the negligent party to seek justice and compensation for your loss. An experienced lawyer will help you prove that the other party is at fault.
As a leading law firm, we recognize the importance of compensation for the family of an accident victim following a tragic road accident.
Shuman Legal helps families get justice for their loved ones. Our team of experienced Illinois wrongful death attorneys can help you get the compensation you deserve.
Call (866) 986-0247 to get Marc Shuman on your side and help you get the results you're looking for.
---
Get Our Team, Working In Your Favor