Illinois UTV crash leaves one dead in Adams County
Last updated Wednesday, April 12th, 2023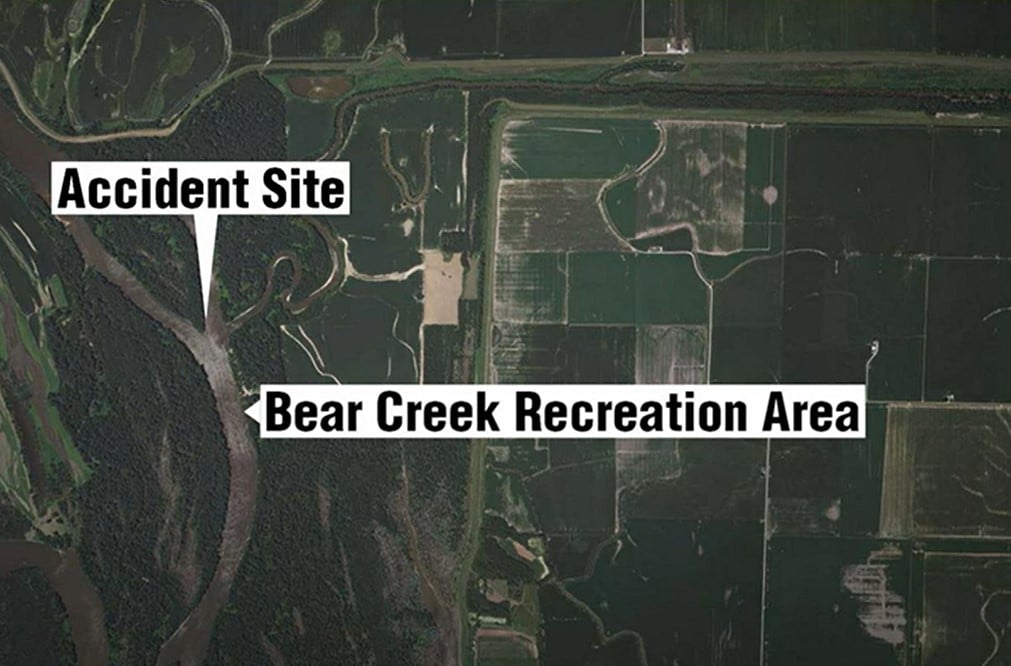 A Sunday evening Illinois UTV crash on April 9, near the levee at Bear Creek Recreation Area, claimed the life of one of the drivers.
Adams County Sheriff's Office got a call about the collision and went to 167 North 2400th Avenue around 7:00 PM. Upon arrival, they discovered the driver and passenger of one of the vehicles injured on the road, both of whom appeared to have ejected and ended up on asphalt after impact.
They were taken to Blessing Hospital, where the driver, a 26-year-old man, was pronounced dead while the woman passenger, 20, was treated for minor injuries. No name was released.
The driver of the second UTV, a 27-year-old man, and the passenger, a woman of 25, received treatment for minor injuries on the scene.
According to the police, none of the victims wore a seatbelt or helmet when their vehicles collided.
The Adams County Sheriff's Office received assistance from the Illinois State Police Traffic Crash Reconstruction Unit and many other departments. The crash remains under investigation. Sheriff's Office will release more details soon.
Our deepest condolences go out to the deceased's family and friends. We pray for the injured a quick and complete recovery.
Lost a Loved One in a Car Accident?


Our team of Chicago car accident lawyers knows exactly what to do. Get Your FREE Legal Advice Today!
An avoidable Illinois UTV crash
UTVs or ATVs are fun both for work and for escape that let people get away from it all. Nevertheless, it is important to remember that if they operate recklessly, they can endanger riders and others on the road. Laws governing road accidents involving two vehicles apply to UTV accidents as well.
A fatal accident that took your loved one can be hard to deal with. Don't forget there are options available to seek justice for the unjust loss of your loved one. You can file a wrongful death lawsuit against the negligent party to seek justice for your loss, plus funeral and burial costs. To prove that the other party is at fault, you will need an experienced lawyer by your side.
We recognize how critical it is for an accident victim's family to have the support they need after a fatal accident. Shuman Legal is here to help your loved one get justice. Our highly qualified Illinois wrongful death attorneys will ensure you receive maximum compensation.
Call (866) 986-0247 to get Marc Shuman on your side.
---
Get Our Team, Working In Your Favor