Illinois road crash kills a man
Last updated Wednesday, April 5th, 2023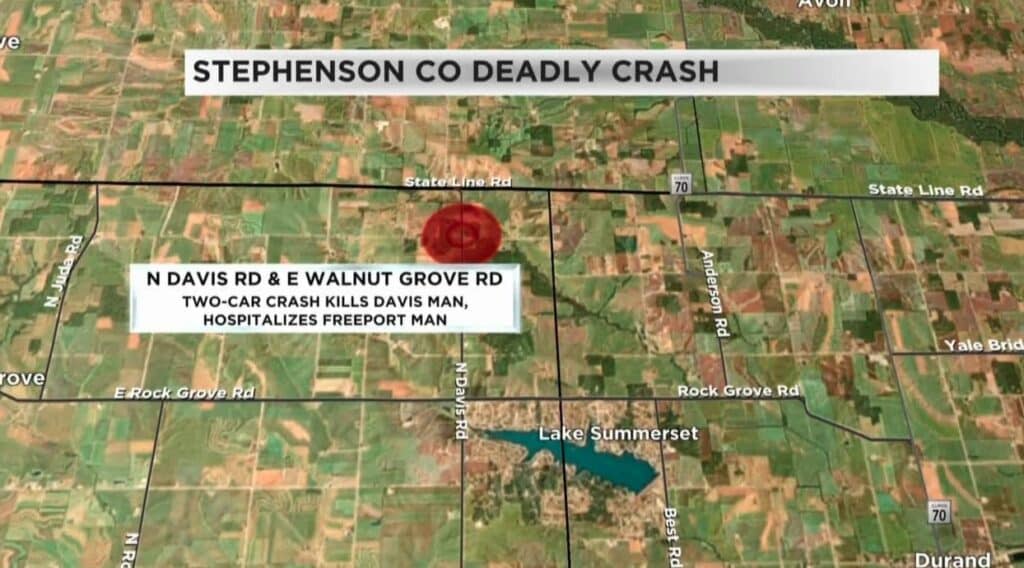 A tragic Illinois road crash claimed the life of one of the drivers at around 5:30 AM on Thursday, March 30. Stephenson County Sheriff's Office reports that the accident occurred in rural Davis, Illinois, near Walnut Grove Road.
Investigators established that it all began when a southbound vehicle crossed the median on Davis Rd. and crashed head-on into a northbound vehicle, flipping it over and throwing the driver into the nearby field. The driver, identified as a 51-year-old Davis, Illinois man, died at the scene despite intensive life-saving efforts by Davis Fire Protection District personnel.
The southbound vehicle, too, toppled, and its driver, Darion Wheeler, 19, of Freeport, suffered serious but not life-threatening injuries and was taken to a hospital. Eventually, he had to be flown by helicopter to a specialist hospital as he needed more medical attention.
Stephenson County State's Attorney's Office suspects impaired driving caused this crash and will investigate if prosecution is possible.
The departed man's name will not be released until his family is informed. We extend our deepest condolences to his family and friends at this difficult time.
Hurt in a Car Accident?


Our team of Chicago car accident lawyers knows exactly what to do. Get Your FREE Legal Advice Today!
Illinois road crash caused by impaired driving 
This horrible crash seems to have been caused by negligent DUI driving. Illinois is no stranger to impaired drivers causing accidents. There were 27,046 DUI arrests, where 254 people died in alcohol-related crashes in 2020, the most recent year we have data on. Driving under the influence of alcohol can seriously endanger you or others; it can also lead to suspension of your driving privileges, jail time, public records, and severe penalties.
Did a drunk driver's negligence result in the death of a loved one? It is impossible to compensate money for losing a loved one. However, compensation can help restore a sense of closure and healing. Families of Illinois DUI crash victims deserve justice and compensation.
Our experienced wrongful death attorneys will fight for your physical, financial, and psychological losses. We are determined to get you justice and maximize your compensation. 
Feel free to call Marc Shuman at (866) 986-0247 for a fair and objective case evaluation.
---
Get Our Team, Working In Your Favor