Honoring Our Heroes Contest 2022
Last updated Thursday, May 11th, 2023
When it comes to our military veterans, we don't know them all, but we owe them all. So we ran a contest in December 2022 to honor our heroes, which our community helped turn into a great celebration.
As a law firm, we protect your rights in court. But it's our veteran heroes that give us this privilege – risking their lives on the frontlines to protect us.
Unfortunately, many veterans aren't fairly compensated for the injuries they faced during their service. They have to take their struggle back home.
Our goal is to raise awareness about the struggles of military veterans, helping them get the compensation and dignity that they deserve. Our Honoring Our Heroes contest is the perfect way to bring our Chicago community together to celebrate our veterans!
About the Contest
We decided to cheer on our heroes by giving them an experience the whole of Chicago can all cheer for – literally! And nothing makes the whole of Chicago cheer louder and prouder than a good ol' football match with their favorite team – Chicago Bears.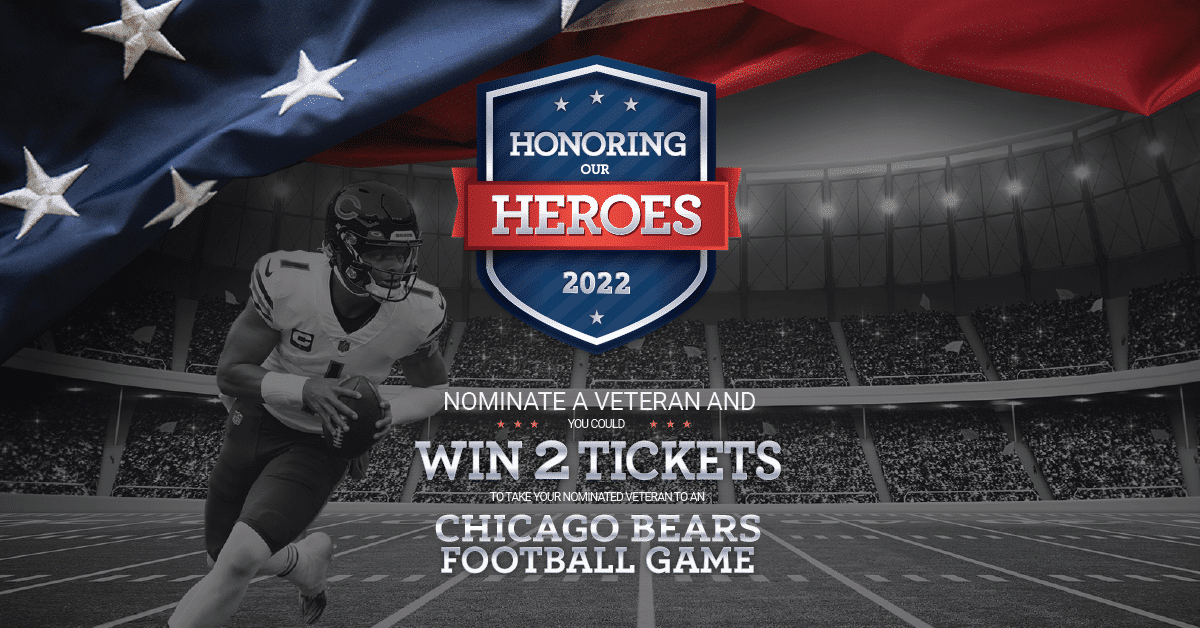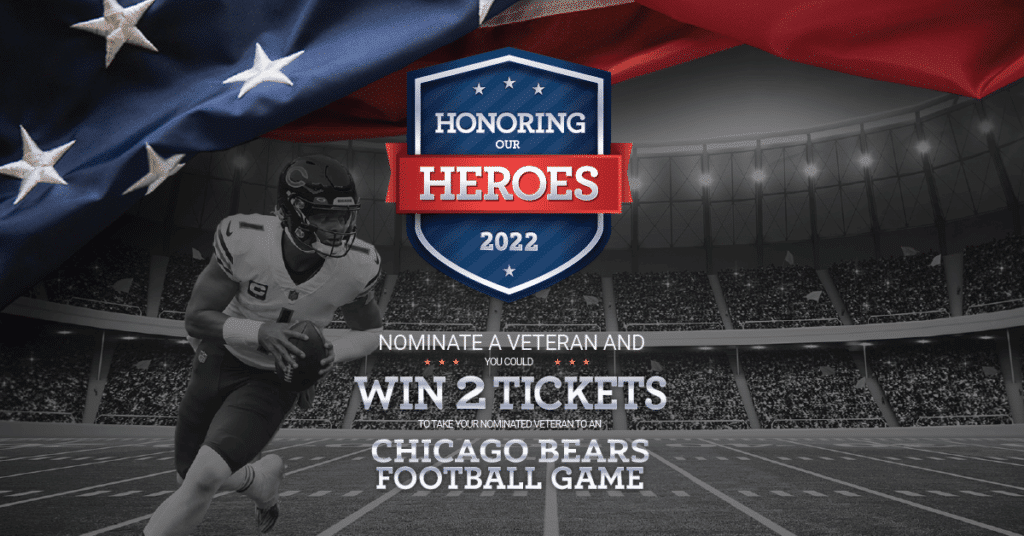 We ran a contest that allowed you to nominate a veteran to gift them an experience to remember.
If you win the grand prize, you get two tickets to bring your veteran to a Chicago Bears football game.
10 secondary prize winners were awarded some cool Shuman Legal water bottles.
Who Won The Grand Prize?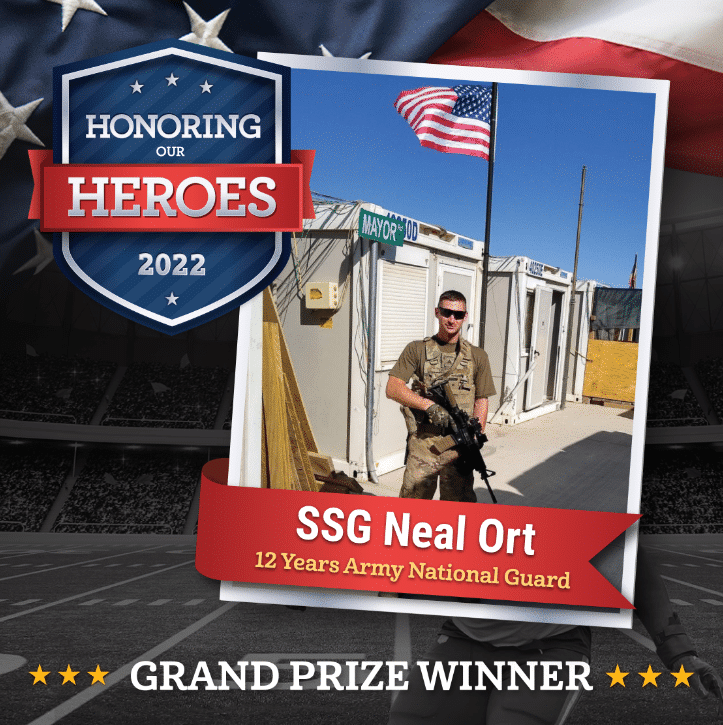 This year's contest was won by Staff Sergeant Neal Ort of Chicago who was nominated by Vanessa Galindo.
SSG Ort served 12 years in the Army National Guard. He is commended for going above and beyond throughout his Afghanistan deployment.
As a huge Chicago Bears fan, we were able to hook him up with a free ticket to the Bears versus Vikings game on January 8th, 2023.
Once again, a huge thank you to everyone who stepped up to celebrate our heroes and bond with them. We had an incredible turnout with a lot of amazing entries. Let's do it again in 2024!
---
Get Our Team, Working In Your Favor