Head-on car crash in Illinois kills one, injures two
Last updated Friday, April 21st, 2023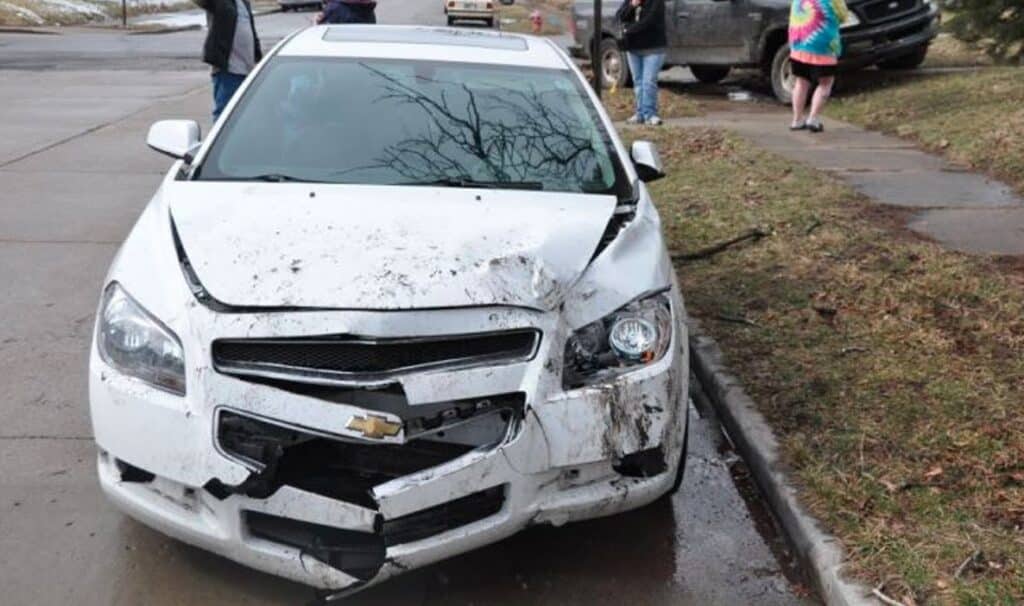 A horrific head-on car crash in Illinois on Monday, April 17, at U.S. Route 136 and McLean County 150 East Road in Mount Hope Township, McLean County, killed one and injured two others.
The tragic accident occurred around 7 PM in a no-passing zone on U.S. Route 136 when an eastbound Ford Bronco overtook a semi-truck near County Road 150E, crashing right into a westbound Chevrolet Malibu. 
The driver of the Malibu, an Indian man identified as Nathan Walloch, 28, was pronounced dead at the scene. Walloch died from blunt injuries sustained in the crash, Coroner Kathy Yoder confirmed.
Ford's driver, Amanda Smith, 36, of Atlanta, was seriously injured. Also injured was a 5-year-old girl riding along in her SUV. The two went to an area hospital with critical injuries. 
Police said Smith was issued tickets for overtaking in a no-passing zone and not slowing down quickly enough, causing the fatal accident.
Illinois State Police and the McLean County Coroner's Office are investigating the crash.
We offer our sincere condolences to the Walloch family in this difficult time. Our prayers and thoughts are with the injured, and we hope they recover quickly.
Lost a Loved One in a Car Accident?


Our team of Chicago car accident lawyers knows exactly what to do. Get Your FREE Legal Advice Today!
Mindless overspeeding led to this car crash in Illinois
Fatal accidents caused by negligent and overspeeding drivers plague our nation, and this one wasn't an exception. When a driver does not drive carefully, they put themselves and others at mortal risk.
It is only fair that drivers learn from such reckless crashes and follow a few simple driving rules to avoid catastrophes:
DUI never makes sense

Driving and texting is a terrible practice

Always wear a seatbelt when driving

Overspeeding can be dangerous, especially in the dark
A car accident is the most devastating way to lose a loved one, and you should look into it as soon as possible. You should file a wrongful death lawsuit to ensure justice and recover compensation for your loss, plus funeral and burial costs. Families must prove that the negligent actions of the at-fault person caused the death and irreparably damaged their lives. 
Shuman Legal knows what it's like to experience a personal loss that wasn't your fault, and we're here to help. It is our mission to stand up for affected families' rights. Our aggressive team of experienced Illinois car accident attorneys will get you the justice and compensation you deserve.
Call (866) 986-0247 for a confidential case consultation with Marc Shuman.
---
Get Our Team, Working In Your Favor