East St. Louis hit-and-run crash injures two
Last updated Monday, August 28th, 2023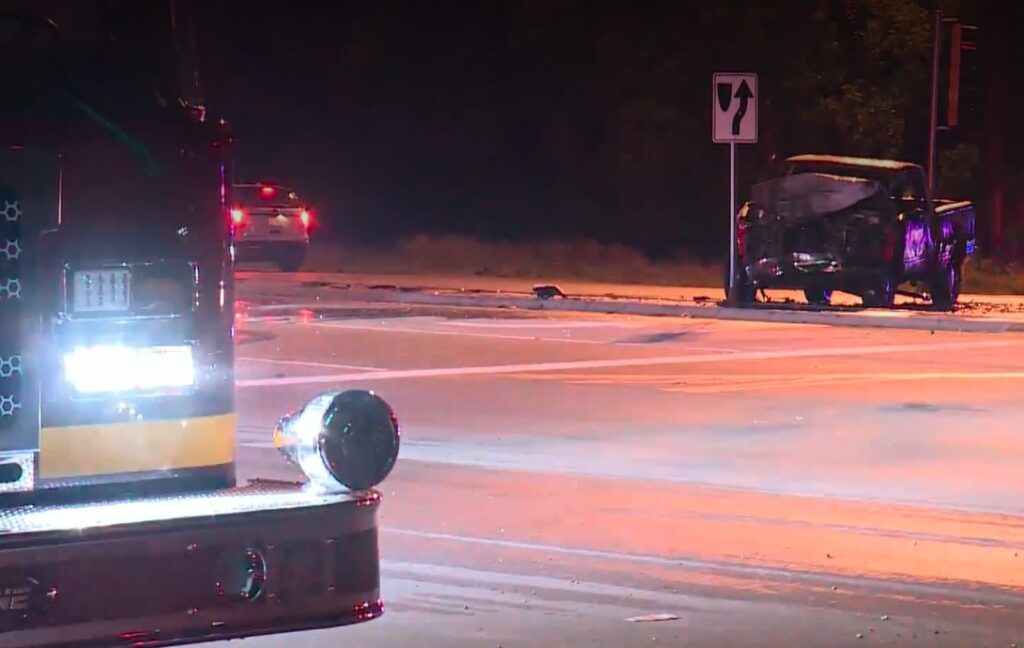 A fiery East St. Louis hit-and-run crash on Monday, May 22, has injured two people. Police are actively searching for the driver who fled.
According to East St. Louis fire officials, the accident occurred around midnight at the intersection of Route 3 and 8th Street when a pickup truck slammed into an SUV, causing the SUV to roll over before landing in a ditch.
Illinois State Police reports that two people inside the SUV suffered level-one trauma and went to a nearby hospital with serious injuries. The pickup truck caught fire after the wreck, and its driver ran from the scene.
Illinois State Police and East St. Louis Police are collaborating to investigate the crash. Detailed information shall be released soon.
Our thoughts and prayers go out to both injured people for a speedy recovery.
Lost a Loved One in a Car Accident?


Our team of Chicago car accident lawyers knows exactly what to do. Get Your FREE Legal Advice Today!
An avoidable East St. Louis hit-and-run crash
Hit-and-run accidents involving trucks have shown an alarming increase in recent years in Illinois, reflecting a nationwide trend. Factors such as reckless driving, impairment, and attempts to avoid liability or criminal consequences contribute to these incidents.
Hit-and-run accidents are grave offenses under Illinois law. Leaving the scene of an accident can result in criminal charges, including fines, license suspension, and potential imprisonment. In Illinois, drivers involved in a motor vehicle accident are legally required to stop immediately, provide identification and contact information, and render aid to injured individuals if necessary.
Truck accidents often result in severe injuries or fatalities due to the size and weight disparity between trucks and smaller vehicles. Victims of hit-and-run accidents face significant challenges in obtaining medical care, compensation, and justice. 
You must seek compensation for your injuries, medical expenses, property damage, and other losses through legal avenues. Consulting with a personal injury attorney can help explore the available options.
As a Chicago truck accident lawyer, Shuman Legal will fight for your rights and won't stop until they've secured the compensation you deserve for your pain and suffering. Accidents usually result from human error, mechanical failure, drunk driving, or where the company has failed to maintain its vehicles to current inspection standards. Unfortunately, the fault of the accident has to be proven, and that's where we come in.
Our Chicago truck accident lawyer is dedicated to protecting your rights. Our goal is to help you get justice and maximum compensation for your pain and suffering resulting from the negligence of a driver or a trucking company.
Don't hesitate to contact Marc Shuman at (866) 986-0247 for skilled guidance and help with your case.
---
Get Our Team, Working In Your Favor