DUI crash in Illinois leaves one woman dead
Last updated Friday, April 7th, 2023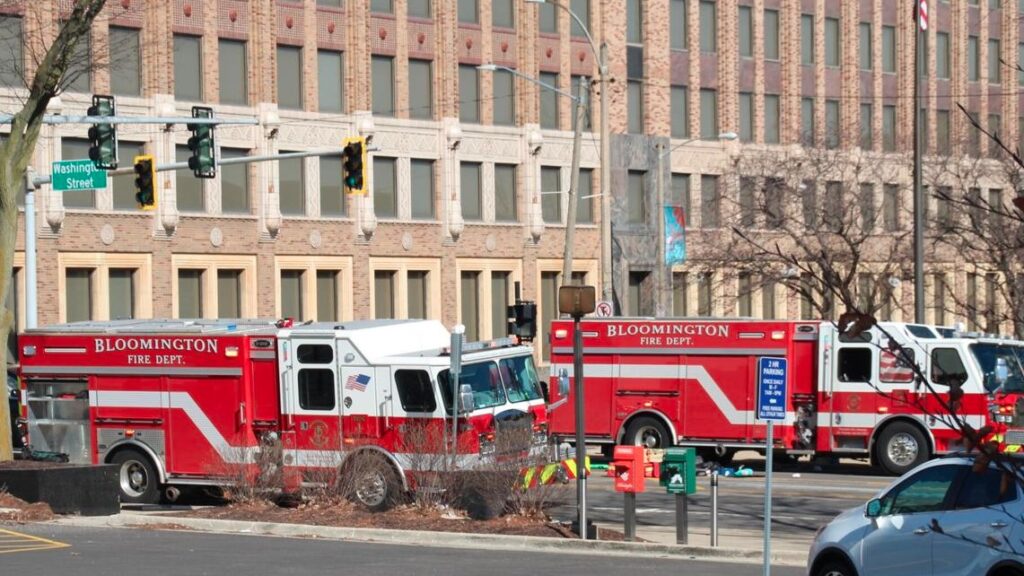 An early morning DUI crash in Illinois on Sunday, April 2, in Bloomington claimed the life of a woman passenger.
The Bloomington Police Department news release says the horrific accident occurred when two SUVs collided at the intersection of Washington and East streets at about 7:30 AM. According to the probable cause statement, the eastbound SUV ran a red light while driving on Washington Street, causing a northbound SUV to crash into it. 
As a result of the powerful impact, the east SUV overturned, killing its passenger. She identifies as Kudeidrea L. Stewart, 39. The autopsy concluded she died of severe head injuries. Also injured were some other occupants in both vehicles and went to local hospitals.
Local police identified the eastbound SUV driver as Lakeisha L. Johnson, 38, of Bloomington. Her charges include two counts of aggravated driving under the influence resulting in death, a Class 2 felony, and reckless driving under the influence. There is also an aggravated DUI charge for driving with a blood alcohol content above 0.08. 
The crash is under investigation by Bloomington Police Department's Criminal Investigations Division and Traffic Crash Reconstruction team and the coroner's office.
We offer our sincere condolences to the Stewart family in this difficult time.
Injured in a Car Accident?


Our team of Chicago car accident lawyers knows exactly what to do. Get Your FREE Legal Advice Today!
The Illinois DUI crash should never have happened
Driving under the influence (DUI) is a major crime with serious criminal consequences. There's a much higher chance of serious injuries or even death for innocent victims for no fault of theirs due to the reckless actions of one driver.
According to the Illinois Secretary of State, there were 38,704 DUI crashes and 323 fatalities in the most recent year, for which data is available.
Having a loved one killed in a DUI collision is tragic, but you have options for justice and compensation. You can file a wrongful death lawsuit against the driver (or the vehicle owner, if they are not the same person) to seek damages for your loss, plus funeral and burial costs. The surviving family members must show that the at-fault person's negligent actions caused the death and left them with an irreparable loss.
Shuman Legal is committed to fighting for affected families' rights. Our aggressive team of experienced Illinois wrongful death attorneys can help you get the justice and compensation you deserve.
Call (866) 986-0247 today and let Marc Shuman help you.
---
Get Our Team, Working In Your Favor