Buffalo Grove man killed in a Chicago pedestrian accident
Last updated Friday, April 14th, 2023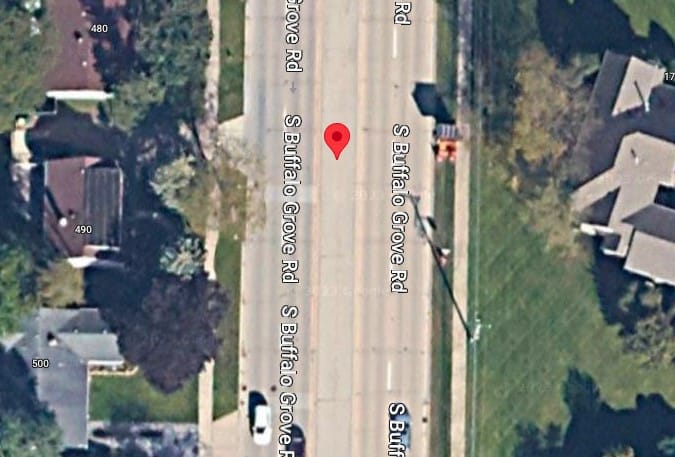 A tragic Chicago pedestrian accident killed a man near his home in Buffalo Grove on Saturday, April 8.
Buffalo Grove Police Department Traffic Unit reports that the incident began when a man parked on Buffalo Grove Road's median and stepped out to check a snowblower in front of a house. In mere seconds a Chevy Silverado crashed into him, injuring him badly.
A paramedics team from Arlington Heights and Buffalo Grove responded immediately around 8:00 PM, administered CPR and Advanced Life Support, and transported the victim to Northwest Community Hospital in Arlington Heights. Sadly, he passed away. He identifies as Alex Gorn, 81, of Old Oak, Buffalo Grove. The Chevy driver was not injured and stayed on the scene.
Buffalo Grove Police Department Traffic Unit and Lake County Major Crash Assistance Team are investigating the crash. It is unknown whether the driver will face charges.
Our deepest condolences go out to the Gorn family and friends at this time.
Lost a Loved One in a Car Accident?


Our team of Chicago car accident lawyers knows exactly what to do. Get Your FREE Legal Advice Today!
Preventable Chicago pedestrian accident
In an encounter with a motor vehicle, pedestrians are very likely to be seriously injured or killed. Schoolchildren and seniors are particularly vulnerable. GHSA's annual spotlight report, Pedestrian Traffic Fatalities by State: 2022 Preliminary Data, shows that drivers struck and killed 3,434 pedestrians in the first half of 2022, up 5% from the year before, or 168 additional deaths. Illinois mirrored the trend and saw 92 deaths from January – June 2022, up 32% from similar data last year.
All of us need to do our part to make our streets safer. Both motorists and pedestrians must be aware of dangers while on the road and steer clear at all costs.
It's inevitable for families to suffer long-term consequences after a traffic accident. We all know how devastating and life-changing it is to lose a loved one. The worst part is finding out it was someone's fault. 
Shuman Legal stands up for affected families' rights. We have a proven track record of successfully defending pedestrians in court. Our experienced pedestrian accident lawyers are determined to see you get the justice and compensation you deserve. 
Our aggressive team of Arlington wrongful death lawyers is on your side.
Call (866) 986-0247 to discuss your case with Marc Shuman today. 
---
Get Our Team, Working In Your Favor