Why Getting Medical Treatment After An Accident is So Important
Last updated Monday, June 21st, 2021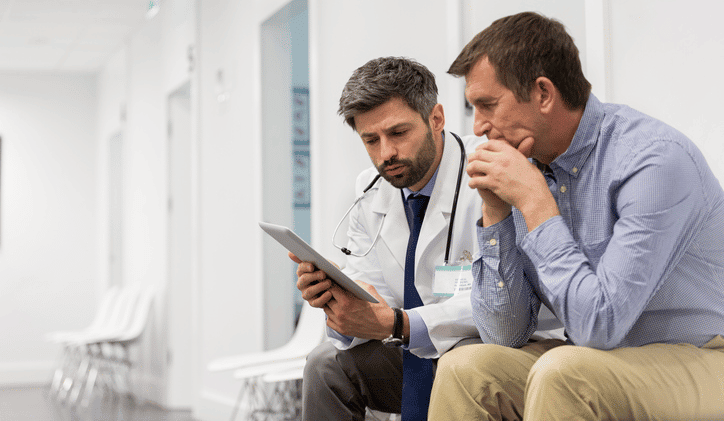 If you get into an accident, whether in a car, motorcycle, bicycle or even walking, it's important to take care of yourself beyond documenting the scene of the accident and the involved vehicles. It's also important to take care of yourself by documenting the state of your body!
Getting medical treatment after an accident of any kind is very important. Accidents are scary, and it can be hard to think straight when so much stress happens at once. Throughout that stress, it's key to remember that your body's health matters most.
Accident-related trauma is interesting in many ways. Bodies release endorphins and create adrenaline when subjected to a traumatic incident. This can lead you to feel completely fine at the accident scene when your body has actually been injured. Your mind may disguise the injury with adrenaline to help you get through the stress, but you will eventually feel those injuries.
It's common for people to have health problems show up days, weeks, or even months after an accident. It might even take some time for those people to realize where the new pain is coming from. With the accident behind them, there is no clear link between it and the pain.
Many small injuries may heal over time without any intervention, but other silent injuries may grow worse over time. Immediate treatment after an accident, even when you are feeling OK, should be the norm. Today, we'll talk about why treatment matters so much and what type of treatment to seek when dealing with car crash injuries.
Getting Medical Treatment After An Accident
While car accidents are one of the most common ways for people to be injured and searching for support for their accident injuries, they aren't the only type of accident that leads to a need for medical assistance.
Injuries can occur from any type of accident, including but not limited to the following:
These are all types of accidents that can lead to injury.  in every single case, seeking medical attention after the accident is very important. Even when the injury seems to be mild, there is always a chance that something bigger is going on behind the scenes.
The only way to be confident your injury isn't hiding something major is to visit the right doctor at the right time. With a doctor on your side, you can track any risk factors, follow-up on sore spots, and keep your body as healthy as possible following an accident.
Delaying treatment on any injuries, minor or major, could lead you onto an even more difficult road:
Longer recovery periods
Re-injury problems
Aggravation or increased injury pain
Difficulty getting fast referrals to specialists
Delayed healing
When you are already dealing with a very difficult accident and injury, you do not want to put your mind or body under any additional stress. This is particularly true when you are dealing with the aftereffects of a car accident.  Therefore seeking medical treatment after a car accident is a must.
Why Medical Treatment After A Car Accident Matters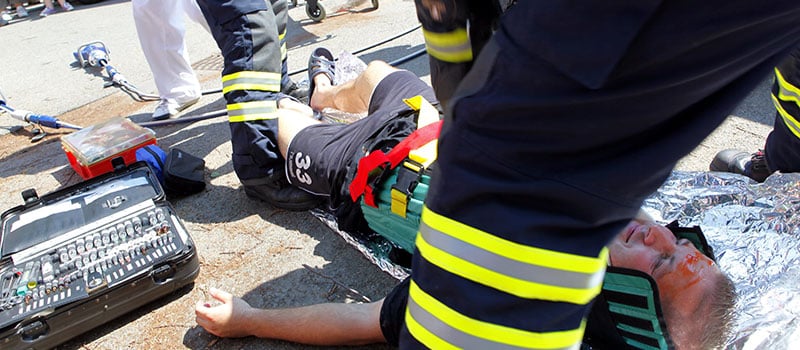 Some people are reluctant to visit a hospital after their injury unless they are in urgent need of care. What should you do after a car accident injury if you are feeling basically fine, but just banged up?
#1 Keep Your Body Healthy
Medical care after a car accident might not always seem necessary, but seeing a doctor is actually very important. After all, how do you know if the accident was serious or you will see any lasting effects of injury from the accident if a medical professional doesn't take a look?
Medical treatment after any type of accident is very important. This is especially important after a car accident as many symptoms show up gradually after a few hours or days:
Pain
Numbness
Dizziness
Stress
Confusion
Exhaustion
All of these symptoms could be signs of bigger problems. Though things are already very stressful, you always want to be cautious and get yourself fully checked out.
#2 Document Your Health
Another important reason to see a doctor after a car accident is to ensure that your injuries, no matter how small they may seem, are documented.
If you end up with latent medical problems that are linked to an accident, you may want to file a claim for financial compensation down the line. This type of claim is going to require proof of your medical condition, and it is better to have records from as early as possible.
The longer you wait to seek help for any injuries, the harder it will be to prove the cause of those injuries. Even if you don't think you will want to file a claim, it is always better to be over-prepared should the situation change down the line.
Seeing Your Doctor After A Car Accident
If you are ready to set up an appointment for a checkup after your accident, you might be wondering what that means next for you. With all the uncertainty, it can be good to know what to expect. Let's cover a few things that you should (and might want to) know about seeing a doctor after your accident.
What Doctor Should I See After A Car Accident?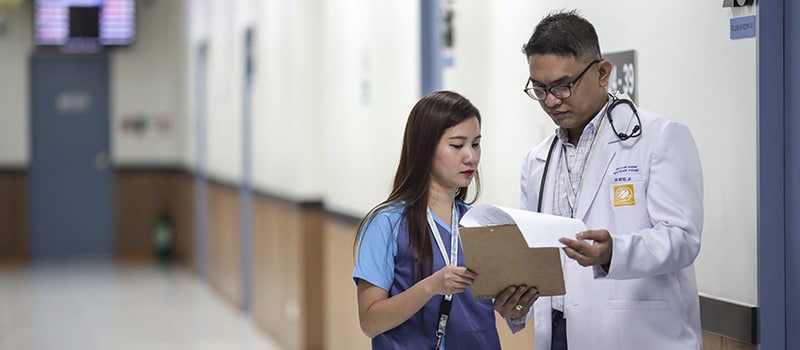 One of the biggest questions people have is what kind of doctor they should go see after a car accident. Believe it or not, there isn't a specialist for medical treatment after a car accident!
Most people will visit their general doctor to get an idea of what injuries they have going on. If you don't currently have a primary physician, you can visit a local express health center instead. There aren't any strict guidelines about what type of doctor to see.
The main thing to keep in mind, however, is that you should call 911 or go to the ER if you are dealing with severe and urgent medical needs. Your primary physician and local express health center will not be able to provide the appropriate care in those situations.
When Should You Go To A Doctor After A Car Accident?
Other people wonder when is the right time to seek medical treatment after a car accident. In some cases, emergency responders at the scene of the accident will suggest you take an ambulance to the ER immediately or meet with a health professional at the scene of the incident.
Even if you receive some care on-site, connecting with your primary physician in the coming days is going to be very important.
If You Feel Pain Or Discomfort
If you feel pain or discomfort, you should visit your doctor's office as soon as possible. When you call, be sure to describe your symptoms to the office and let them know you were in an accident. If they believe your symptoms may be urgent, they will direct you to visit the ER instead of their office.
If You Do Not Feel Any Pain
You might feel like you don't need to make seeing the doctor a priority if you aren't feeling any pain, but that is not necessarily true.
The best advice is to visit your doctor within a few days, at most. If you mention that you were recently in an accident when you call to make the appointment, most doctor's offices will prioritize your visit.
Follow All Treatment Guidelines
After you see a doctor, they are likely to recommend a specific plan of action for dealing with any injuries and preventing any future pain from developing.
It might be overwhelming to start a new routine to take care of your body, but it is very important! Your body went through a very difficult experience, so you want to be proactive to ensure it stays healthy.
Not only will following through with your treatment plan ensure your body is in good shape, but it will also ensure your injuries are properly documented from start to finish. This will be important if you decide to file a car accident injury claim. Be sure to ask your doctor for copies of all treatment documents throughout the process.
Common Injuries After a Car Accident 
You and your body went through a difficult experience. Are you unsure what to expect physically after a car accident? Many people have questions about what they might feel; these questions may arise as you recover.
What Injuries to Look for After a Car Accident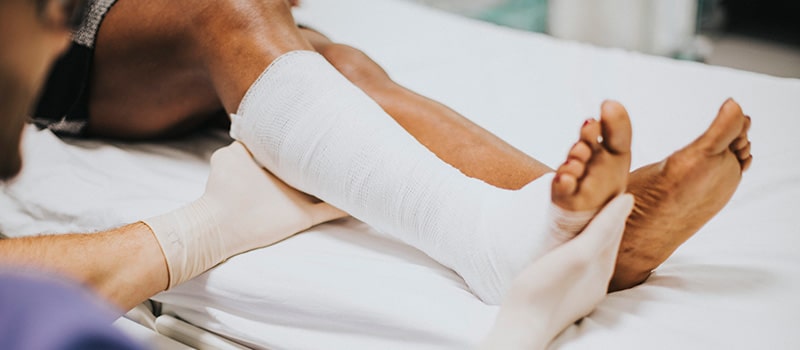 Do you feel some type of pain after a car accident? Accident injuries can be scary, and they affect everyone differently.
These are some of the most common injuries medical professionals treat after car accidents:
Head injuries, such as concussions
Facial injuries such as scrapes, cuts, and broken bones
Neck injuries, such as whiplash and vertebrae dislocation
Collarbone and rib injuries, such as broken bones
Back injuries, such as muscle tears, pain, and spinal cord problems
Internal injuries
Leg injuries, such as muscle tears and broken bones
Psychological injuries, such as PTSD and anxiety
There is no single timeline for the treatment of each of these issues. Some things may heal in a few short weeks with minimal treatment, while other issues may require surgery. Back injury symptoms after a car accident, for instance, can take anywhere from two weeks to multiple years to properly treat depending on the severity.
Because of this variation, it is very important that you work with doctors to accurately diagnose and treat any pain and injuries you experience after an accident.
Soreness After Car Accidents
It is very common to be sore the day after a car accident.
How long should you be sore after a car accident? That is going to vary from person to person; most will feel less sore within about one week. If you are still feeling very sore after a few days and you have not yet seen a doctor, it is time to schedule a checkup.
Other Side Effects
There are some other important side effects you should be aware of. These side effects can be the sign of a bigger problem. If you experience them, contact your primary physician or local emergency number as soon as possible:
Lethargic or sleeping a lot after a car accident: potential symptom of a brain or head injury
Chills after car accident: could be caused by neck, back, or nervous system injury
Delayed pain after injury increasing: soreness and pain should gradually decrease, not increase. Increasing pain could be a sign of internal injury
How To Take Care Of Yourself After A Car Accident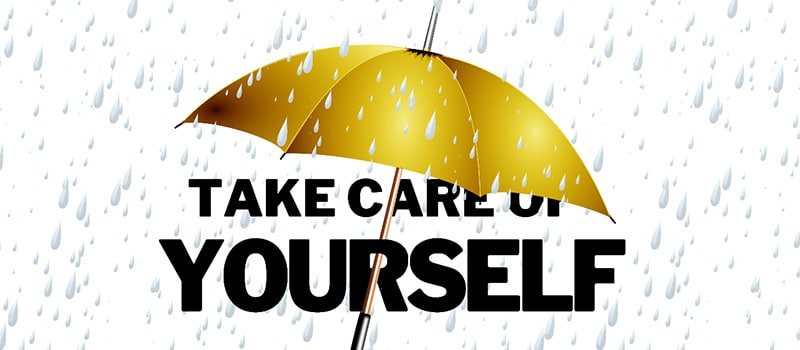 After you've been through a car accident, you are probably still feeling shaken up. Many people wonder: how do I know if I am ok after a car accident?
Create A Checklist
Here's what you can do to relieve some of the fears you are feeling after your accident. Make a daily monitoring checklist!
By writing up a simple checklist, you can monitor your condition and act logically. Whether or not you've seen a doctor, making sure you are feeling 100% after an accident is key.
Here are some ideas of what to include on your checklist:
Sleep at least 8 hours, preferably more
Drink more than 24 ounces of water
Do simple stretches
Take a bath, if possible
Check your body for any bruising, pain, injuries, etc.
Start exercise and physical activity gradually
Consider your mental health
If you feel physical pain, it is important you visit a doctor as soon as possible. Even slight pain could be a sign of a larger issue, and it is always better to act with caution.
Slow & Steady
In addition to knowing what you should do to take care of yourself after a car accident, it is also important to know what you should not do after a car accident.
Working out after a car accident is possible, but you need to make sure you are taking it slow. Gradually work your way back up to your pre-accident routine. If you have seen a doctor, make sure to follow their guidance about physical activity as well.
Additionally, doing stretches for your limbs and affected body parts can be very helpful in the recovery process. Your body needs to recover, and stretching helps this process occur more effectively.
Get Help
If you didn't go to a doctor after a car accident and you are still worried about potential injuries, it is time to make an appointment. Even if you feel ok, going to visit the doctor will be good for your mental health. Don't keep worrying about the what-ifs; visit a doctor to calm your worries.
For many people, talking to a doctor or therapist after a car accident may help you  feel better. Trauma caused in a crash can cause both mental and physical damage; get help from any type of doctor that you might need if you have not been able to manage the stress. You are not alone in this battle!
How Long You Have to File an Injury Claim in Illinois
If you are dealing with injuries you didn't notice at first after an accident, you're probably feeling very stressed and afraid. It can be hard to know what to do at every stage of dealing with an incident like this.
While it is always better to seek treatment and compensation for your injuries as early as possible, you can always find help.
How Long After A Car Accident Can You Claim An Injury?
Many people wonder how long you have to report an injury after an accident. In most states, the statute of limitations ends after two years when it comes to car accidents, but there may be some differences depending on the specific state's rules.
You might be feeling like that is plenty of time to wait and see whether or not you feel injured before you visit a doctor. However, that's not exactly true. While claims can be filed for up to two years in most cases, evidence that directly links your injury to a crash is easier to prove if you visited a doctor shortly after the crash or as soon as your injury appeared.
Injuries can appear days, weeks, or even months after an injury. This means you might not know you want to file a claim until much later than the accident. If you visit a doctor at the time of the accident as well as when your injury first appears, you'll have a better chance of proving the cause of those injuries.
Take Action 
Rather than allowing yourself to worry unnecessarily about a potential injury, it's better to take action. Visit a doctor after an accident, even if you feel OK, just to be sure. You will have this visit on record, and you will also have a baseline that the doctor can monitor to ensure you are healthy through the coming weeks.
---
Get Our Team, Working In Your Favor