Rideshare Accident Lawyer – 9 Facts Accident Victims Must Know
Last updated Wednesday, November 29th, 2023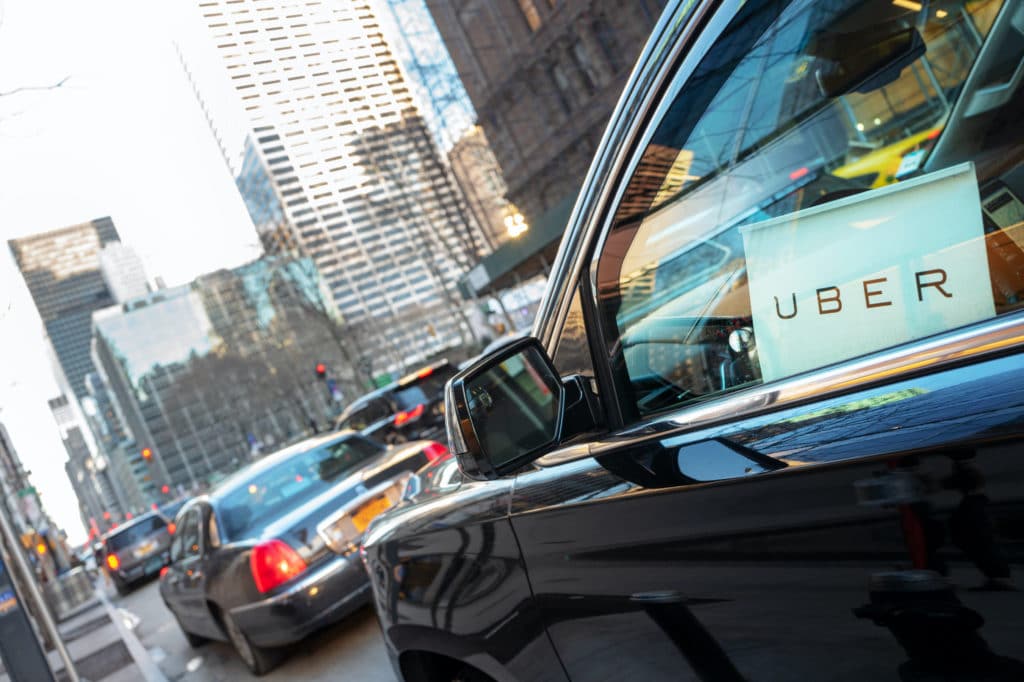 Are you the victim of an injury resulting from a rideshare accident? Wondering how and/or if a rideshare accident lawyer could help? Shuman Legal's Chicago Rideshare lawyers will turn, "What am I going to do now?" into "I retained the best rideshare lawyer! I'm so relieved everything worked out this well."  Shuman Legal® can be trusted to fight for YOU. Our rideshare attorneys in Illinois are experienced in winning such types of personal injury battles.
Have You Been Injure in a Car Accident?


Talk to Our Experienced Vehicular Accident Lawyer for Support.
1. Insurance for Uber or Lyft only kicks in when certain conditions are met.
Just because someone is injured in an accident while in an Uber, Lyft, or other rideshare-controlled vehicles, doesn't mean the rideshare company is necessarily obligated to pay. Here are some common scenarios and how fault works…
Driving a Passenger. When a Lyft or Uber driver is transporting a passenger and an accident occurs, rideshare companies can apply commercial liability coverage that may not exceed $1 Million dollars.
Driving en Route. If a rideshare driver has an accident after accepting a ride and is waiting for a passenger or driving to pick up the passenger, insurance from Uber or Lyft can apply for coverage up to $1 Million dollars.
Driving Off-duty. Accidents involving rideshare drivers

who are not logged into the app

are NOT covered under corporate liability insurance policies. However, they should have their own car insurance that is there to cover them in the case of an accident. If they. have little or no coverage, then that's when YOUR underinsured/uninsured motorist insurance kicks in.
If the driver is logged in to the rideshare app but is lingering while a ride comes in, the company's insurance would cap at a much lower figure than if the driver had accepted a fare.
2. Filing a claim against Uber or Lyft

directly

will NOT result in the biggest payout.
Why contact a rideshare law firm when filing a claim against a rideshare company's insurance doesn't require a rideshare attorney? Results! The better the plaintiff's representation is, the better the odds are of receiving an impressive award claim.
"The goal of the rideshare company is to pay as little as possible. The less they pay out on claims, the more money they make. They're never acting in Your best interest. They're acting in their own selfish interest, which is to try to minimize or avoid paying a claim if they can. Whatever they can get away with - that's what they're going to do."
Our rideshare attorneys in Illinois stay current on state laws and how they pertain to accidents. Hiring a skilled rideshare accident lawyer will pay off substantially for those injured in this type of accident.
3. Personal injury claims must be made within two years of a rideshare accident in Illinois.
Playing the wait-and-see game can end badly for a person injured in a rideshare accident. Twenty-four months may seem like an eternity to procrastinators; acting later rather than sooner can cost victims a great deal.
"I would definitely contact someone right away who's an attorney. Then you can discuss everything to do with the case, and they can make sure that they have all the evidence they need to file a claim on your behalf."
4. Accident reports must be recorded to ensure the highest probability of receiving compensatory damages.
When the unexpected happens, rideshare victims must don their deerstalkers and ensure no detail goes unreported. Rideshare lawyers in Chicago can greatly increase the chances of a sizeable settlement or compensatory damages award when there is plenty of evidence.
Supporting documents may include witness accounts and a personal narrative of the events. Photos of the scene, injuries, license plates, and driver's licenses of involved drivers & vehicles could also prove invaluable to rideshare law firm attorneys working for accident victims.
5. Even if one or more involved parties were uninsured, accident victims may still be entitled to compensation.
One more reason to seek representation from an accomplished rideshare lawyer is that cases like these vary greatly, and as such, encounter vast gray areas.
Accident victims may be able to file under the uninsured motorist policy they have under their own automobile insurance. Don't own a vehicle, but live with a relative who does?
"You can make a claim on their uninsured motorist policy. You're covered because you're what's called a member of the household. The good news is your household member's rates will not go up one penny. They won't get dropped because the insurance company acknowledges it's not a chargeable claim."
6. Officers on the scene must note the accident victim's version of events.
When police officers are reporting how the incident occurred, be sure they hear from the accident victim. Injured parties may be tempted to allow others (drivers, passengers, or bystanders) to speak on their behalf, but victims must be heard.
Rideshare lawyers in Chicago need a report of what happened from the victim's point of view to best argue the case. If injured parties don't speak up when official reports are being made, their important details may never be included.
"Absolutely call the police and have your accident documented because stories change. It's definitely in your best interest."
7. Insurance companies may come knocking, but that doesn't mean rideshare accident victims should open the door.
If an insurance company attempts contact in regards to a projected settlement, don't talk turkey without a rideshare attorney. Think hearing from these folks is a good sign? Think again.
When insurance companies begin contacting accident victims, it means negotiations have simply begun. Now, more than ever is the time to retain a rideshare accident lawyer.
Don't discuss settlements and NEVER accept a settlement without being represented by a rideshare attorney; doing so could mean the difference between recovering in a top medical facility or searching for an affordable wheelchair.
8. It costs absolutely nothing to let our Chicago car accident lawyers review a potential rideshare accident case.
If you or a loved one has sustained injuries due to this type of accident, rideshare attorneys in Illinois can offer assistance in getting rightful compensation.
The overwhelming part is done; that was enduring the accident itself. Contacting a rideshare law firm can be the solution. All it takes is reaching out to an amazingly efficient rideshare lawyer at Shuman Legal®. Leave the rest of the worrying to our rideshare lawyers in Chicago, and we'll do what we do best!
"You want to have solid auto insurance. If you have the opportunity to get more than minimum coverage. It's pennies per day to go from $25k per person, which is the minimum in Illinois, to $100k per person. I always recommend it."
9. What happens in rideshare accidents involving e-bikes, scooters, and electric motorcycles?
Divvy, VeoRide, Lime, Bird, and Spin can be seen flitting about on the streets. Such an affordable personal transportation option is not without risks though.
When these types of vehicles are involved in injury-causing accidents, there can be much confusion and debate. When one of the parties is negligent, rideshare attorneys in Illinois can dispense with a claim for bodily injuries as well as pain and suffering.
In Closing…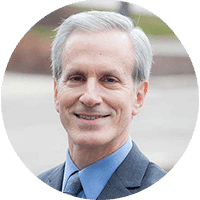 Rideshare accidents can feel complicated because there is a large company (like Uber) involved. However, these are the cases that my firm handles every single day. We have decades of experience and have helped over 25,000 accident victims in Illinois. We know exactly what it takes to win and have a reputation with the insurance companies that we will NOT be pushed around and are NEVER afraid to go to court to get you the settlement you deserve!
I'm here for you anytime,
Marc J. Shuman
Founder & CEO of Shuman Legal®
---
Get Our Team, Working In Your Favor