Demandas por Accidentes de Camiones Comerciales
Last updated Friday, January 13th, 2023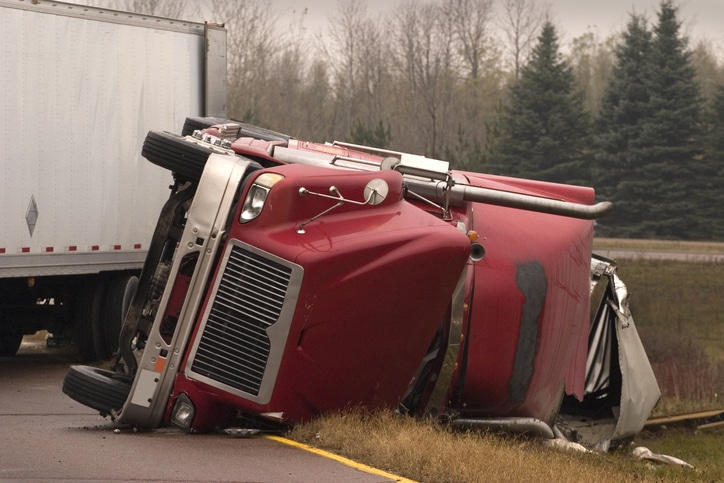 A collision with a tractor-trailer can be a big, bad nuisance. Although the Federal Motor Carrier Safety Administration (FMCSA) is keeping an eye on safety, the pileups continue. These collisions are not minor defense hits. Walking outside is rarely an option – walking can be challenging and that is why we have truck accident lawsuits.
Have you been involved in a truck accident? You may still be in shock. Filing a lawsuit may be the furthest thing from your mind.
Our team at Shuman Legal understands that you have obligations. You need time to recover. What don't you need? Expenses accrued through someone else's fault. You need experience to be fully compensated.
What is a truck accident claim?
When you are in a serious accident, you may be recommended to file a lawsuit. This phrase may need definition. What Does the Average Personal Injury Claim Involve?
Legal action is taken during a truck accident lawsuit . Financial justice sought. Cases go to court. Steps could include:
Submit the complaint.

This document lists how the defendant's actions caused an accident.

His injuries will be explained.

It will also describe the damage he has suffered.

Record the defendant's response.

The at-fault party must respond to the claim within a period of time.

Called the response, this response shares the defendant's side of the story.

The parties request information from each other.

Written questions are asked, known as interrogatories.

Documentation is requested to support your case.

Try to reach an agreement.

The time and money spent on a trial can snowball.

It is advisable to try to resolve your dispute outside of the courtroom.

An agreement may result from mediation or other resolution attempts.

Go to trial.

If the parties cannot agree to the terms, the lawsuit ends in court.

This process can be long.

Lawyers need a lot of preparation time.

A verdict is decided.

Judgment is pronounced.
Who can be legally responsible in a truck accident?
Fault is not that difficult to establish in passenger car collisions. Big trucks are different. Commercial motor vehicles are huge. A misfire can occur in six ways as of Sunday. If something goes wrong with a semi, the price could be paid in lives lost.
If more than one reason caused a crash, each party can be sued. Who can be named in a commercial truck accident lawsuit ?
dispatch company

Driver

Cargo shipper(s) and/or owner(s)

Group responsible for vehicle repair and maintenance

Truck and/or truck parts manufacturer

Semi-trailer truck owner

trucking company
[faq]
---
Opte Por Nuestro Equipo, Trabajando a su Favor