Woman driver killed in Lake County collision
Last updated Monday, August 14th, 2023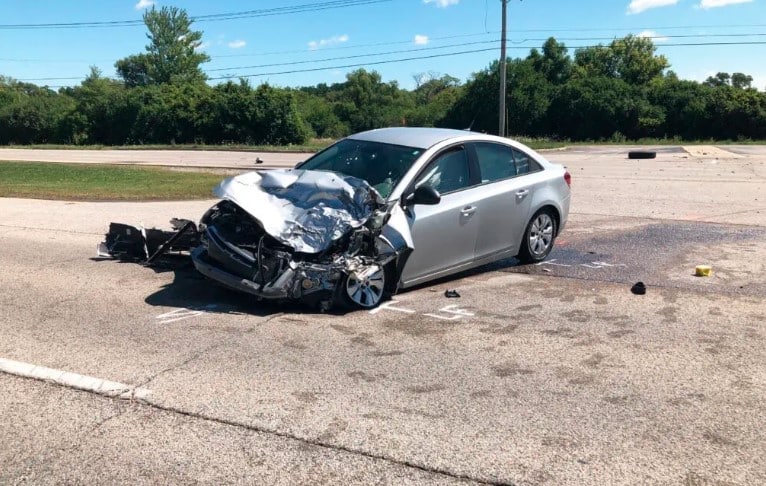 A Lake County collision Saturday, August 12, killed a woman driver. The accident occurred in the 31200 block of North Route 12 in Volo around 7:00 AM. 
Deputies say a Chevrolet Cruze swerved into a fuel tanker truck after committing an abrupt U-turn on Route 12. The tanker, carrying 9,000 gallons of gasoline, drove into the grassy median to get past the Chevrolet, but the car struck the semi's rear, causing extensive damage. 
The car driver, an 84-year-old woman from Oakwood Hills, suffered severe injuries and was transported to Advocate Condell Medical Center in Libertyville, where she died shortly after. The truck driver, a 39-year-old McHenry man, remained uninjured and assisted investigators. The Lake County Coroner's Office is scheduling an autopsy for the woman. Her identity is protected right now.
Lake County Major Crash Assistance Team and the Lake County Sheriff's Office Technical Crash Investigations unit are investigating the crash.
Our deepest condolences go out to the family and friends of the deceased in this difficult time.
Lost a Loved One in a Car Accident?


Our team of Chicago car accident lawyers knows exactly what to do. Get Your FREE Legal Advice Today!
Lake County collision had tragic consequences
Sadly, such accidents are common when a car backs out of a parking spot and crashes into an oncoming vehicle. The thing is, the visibility can be tricky when you're going in reverse, and trucks, well, they're not the easiest to handle in tight spots. 
Misjudging the space and not paying attention to blind areas can lead to these kinds of collisions. Everyone needs to be careful, use those mirrors, signal properly, and always stay aware of what's happening around them. Taking those extra precautions can help avoid those parking lot accidents no one wants to have.
There are a few basic precautions you can take to avoid trouble:
Check Blind Spots
Use Mirrors
Go Slowly
Use Signals

clearly and early to communicate your intentions to other drivers

Obey Right of Way
Practice Parking
Avoid Distractions
Use Technology

such as backup cameras or parking sensors
Accidents can sneak up on you even when you're putting your best foot forward. You should be aware of your legal choices when dealing with these situations. You can set yourself up well by collecting vital stuff like pictures, statements from witnesses, and the other driver's info promptly on the spot. This evidence can help you build a solid case if things get complicated.
After an accident resulting in a tragedy, it's advisable to consult a car accident lawyer. It helps ensure that the rights of your loved ones remain protected and that fair compensation gets paid.
You need to remember that the folks that died on the roads had every right to be safe at all times. Having a committed wrongful death lawyer on your side can make all the difference in upholding that crucial right. 
We can help you file your compensation claim, deal with insurance companies, and, if necessary, file a lawsuit to ensure the family receives fair compensation for funeral expenses, lost wages, and suffering. You can count on the team at Shuman Legal to fight for your rights and get you the compensation you deserve.
Call (866) 986-0247 for a free consultation with Marc Shuman.
---
Get Our Team, Working In Your Favor