Villa Park wrong-way crash kills both drivers
Last updated Monday, August 7th, 2023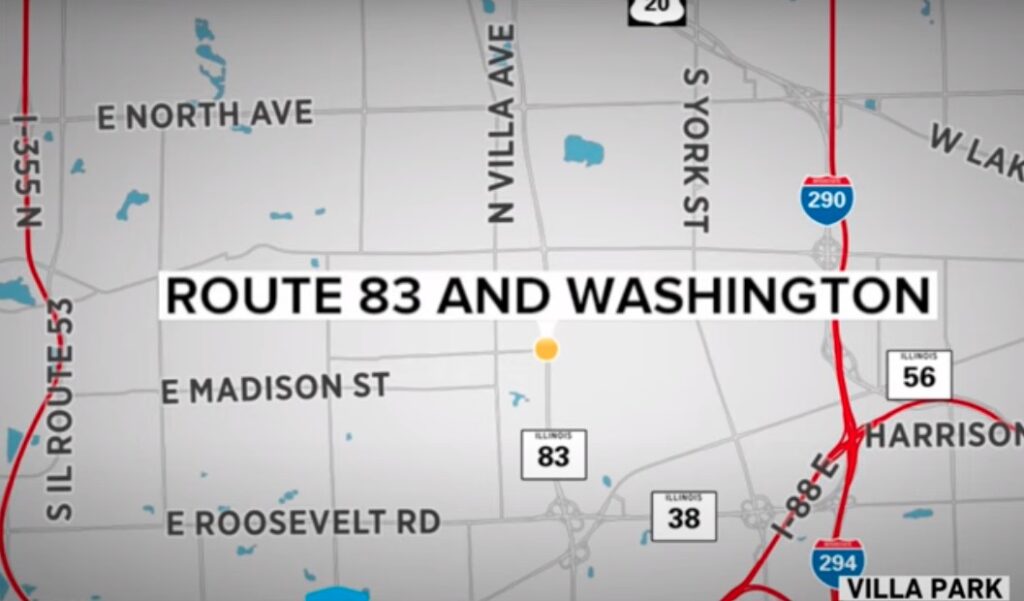 A Villa Park wrong-way crash Thursday, August 3, went wrong, killing both drivers. The accident occurred at Route 83 and Washington Street intersection around noon. 
According to the Villa Park Police Department, a southbound Hyundai Elantra swerved into the northbound lane of Route 83 and smashed into a Honda Odyssey. Honda's driver, Victorio Lopez Thomas, 68, Bensenville, died at the scene. The Hyundai driver, Cordalro Jenkins, 35, of Chicago, suffered fatal injuries and was rushed to Elmhurst Hospital, where he was pronounced dead on arrival.
Villa Park police believe speed and alcohol might have played a role. Investigators are still working on the case. An announcement with more details will follow shortly.
Our hearts go out to the families of both the deceased at this difficult time.
Lost a Loved One in a Car Accident?


Our team of Chicago car accident lawyers knows exactly what to do. Get Your FREE Legal Advice Today!
Villa Park wrong-way crash left a tragic trail
A wrong-way crash happens when a car goes the wrong way on the road, resulting in severe injuries and fatalities. A wrong-way collision can have several causes, so it's essential to address them with planning, education, and enforcement. These are some of the most common causes and remedies:
Causes:
Impaired Driving
Confusing Roadway Design
Driver Distraction
Driver Fatigue
Inexperienced Drivers
Remedies:
Improved Signage and Markings
Technology Solutions
Traffic Barriers and Channelization
Ramp Design Modifications
Education and Awareness Campaigns
Improved Enforcement
GPS and Navigation Apps
Vehicle-to-Infrastructure Communication
Collaboration between transportation departments, law enforcement agencies, and technology developers is the key to reducing wrong-way crashes. You can prevent wrong-way driving accidents by using these tips.
Accidents can still happen despite your best efforts. It's crucial to understand the legal options in these cases. You can build a strong case by collecting evidence, such as photos, witness statements, and the other driver's info at the scene.
It is advisable to consult a car accident lawyer after a fatal accident to protect your loved one's rights and pursue fair compensation. Remember, the victims had a right to use the roads safely, and a dedicated wrongful death lawyer can help uphold that right.
An experienced Chicago car accident lawyer can help you file your compensation claim, deal with insurance companies, and, if necessary, file a lawsuit to ensure the family receives fair compensation for funeral expenses, lost wages, and suffering.
You should speak with an Illinois wrongful death lawyer if you have lost a loved one in an unfortunate car accident. You can count on the team at Shuman Legal to fight for your rights and get you the compensation you deserve.
Call (866) 986-0247 to address your legal needs with Marc Shuman.
---
Get Our Team, Working In Your Favor