Safety in Construction | Personal Injury is preventable!
Last updated Tuesday, July 27th, 2021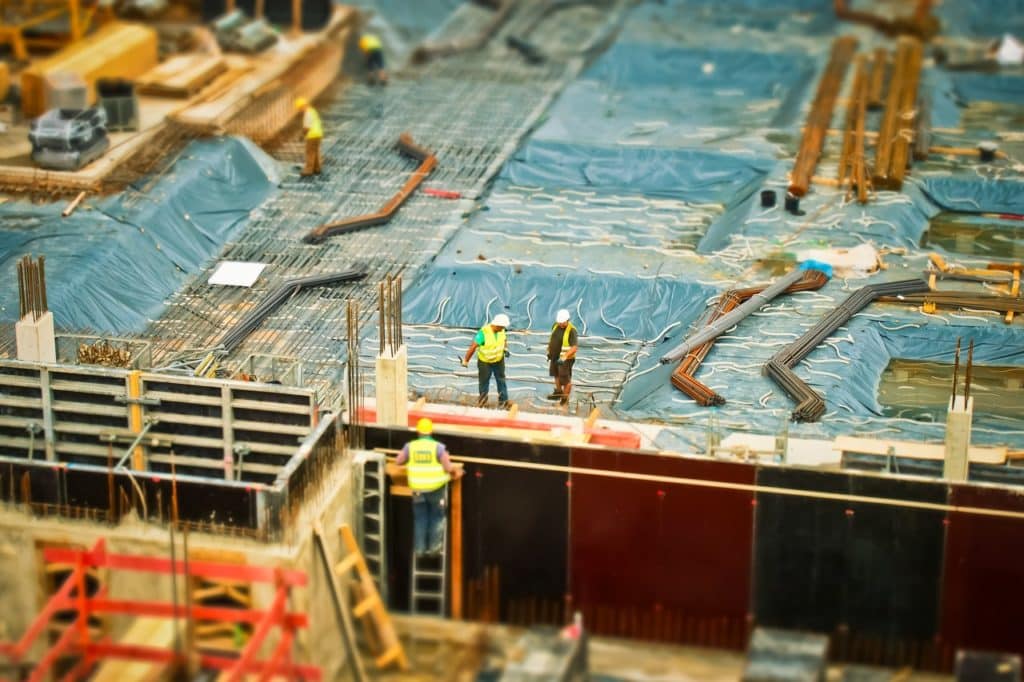 Safety in construction is an area that the team here at Shuman Legal is keen to educate our community on. These are the top causes of injuries in OSHA Construction Reporting. We have added the top 5 prevention measures recommended for each of these areas that have led to personal injury claims:
Cause # 1 – Falling from heights
Safety in construction solution: Work from the ground wherever possible – start by eliminating the need to work at height, it is the most effective way of protecting workers from the risk of falls. Complete activities at ground level wherever possible, for example, by using prefabrication methods and tools with extendable handles.
Four basic components to fall protection:
Proper worker training.
Select appropriate equipment for your specific work environment.
Ensuring that all equipment is properly fitted to everyone who will be using it.
Frequent equipment inspections.
There are four generally accepted categories of fall protection: fall elimination, fall prevention, fall arrest, and administrative controls.
Cause # 2 – Trench collapse
Safety in construction solution: Plan to place equipment a safe distance away from the trench opening and locate all utilities. Water and soil make mud, so always be extra cautious during and after rainstorms. Beware of low oxygen and toxic fumes. Never assume you have time to move out of the way if a collapse starts.
Move extra excavation materials at least 2 feet away from the trench.
Remove personnel from the edge of the trench who are not working on it.
Keep all equipment away from the site to prevent cave-ins and blunt force trauma.
Do not enter trenches that have not been reinforced or inspected at the start of the day or after a rainstorm.
Do not work under suspended loads.
Never start digging till all underground utilities in the area have been accounted for.
Keep materials and soil piles at least 2 feet away from the edges.
Make sure air tests are carried out if the trench is more than 4 feet deep. Oxygen deprivation is the second leading cause of fatalities in unregulated trenches.
Evacuate the trench immediately if you smell a strange odor or see rainwater accumulating at the bottom.
Cause # 3 – Collapsed scaffolding
Safety in construction solution: To prevent scaffolding from falling provide an access ladder. Only use scaffold-grade lumber. Install guardrails and toe boards on all scaffolding 10 or more feet above the ground. Make sure the scaffold can support four times the maximum intended load (including the weight of the scaffold).
Inspect Scaffolding Before Use.
Adhere to Guidelines.
Train Workers Properly.
Ensure Scaffold Stability.
Use the Proper Safety Equipment.
Know the Load Capacity.
Beware of Power Lines.
Stay Organized.
Cause # 4 – Electric shock
Safety in construction solution: Use lock-out/tag-out practices to ensure that circuits are de-energized before servicing equipment. Ensure all electrical equipment is properly grounded or double insulated. Inspect tools prior to use and check extension and power cords for wear and tear. If damaged remove the equipment from service.
The more aware you are, the lesser the risk of danger. Follow these preventative measures to protect yourself from electrocution:
Be aware of overhead power lines and keep a safe distance.
Use ground-fault circuit interrupters (GFCI).
Check tools and extension cords for cuts, abrasions, and damaged insulation.
Do not use power tools and equipment in a way it was not designed for.
Follow procedures for lockout/tagout.
Receive proper training.
Cause # 5 – Failure to use appropriate protective gear
Safety in construction solution: Involve employees in discussions concerning what specific protective gear brands, colors, and models to purchase since they will be the ones using it during the workday. Ask employees how their protective gear is working for them and what recommendations they have for the next time you are purchasing more. Address complaints promptly and keep open communication with employees to provide the most comfortable and appealing equipment possible.
Create a Company Culture of Safety. Creating a company culture in which the health and safety of all employees are a priority will instill an internal motivation in workers to wear protective gear.
Conduct a Hazard Analysis.
Carry out regular protective gear training.
Choose the right protective gear.
Enforce Your Policy.
If you have been injured at your workplace and need a tireless advocate to get employers or insurance agencies to provide respite to your recovery needs, you will find fierce and experienced advocates in the team here at Shuman Legal. We believe that the way we treat our clients is as important as our courtroom skills.
Our Chicago law firm serves the state of Illinois. This includes the city of Chicago, the greater Chicago region, as well as numerous other cities and towns, including Joliet, Schaumburg, Orland Park, Maywood, Kankakee, Peotone, Marseilles, Peoria, Decatur, Effingham, Danville, Moline, Galena, Cicero and more.
---
Get Our Team, Working In Your Favor