Rider killed in a Tazewell County motorcycle crash
Last updated Wednesday, August 2nd, 2023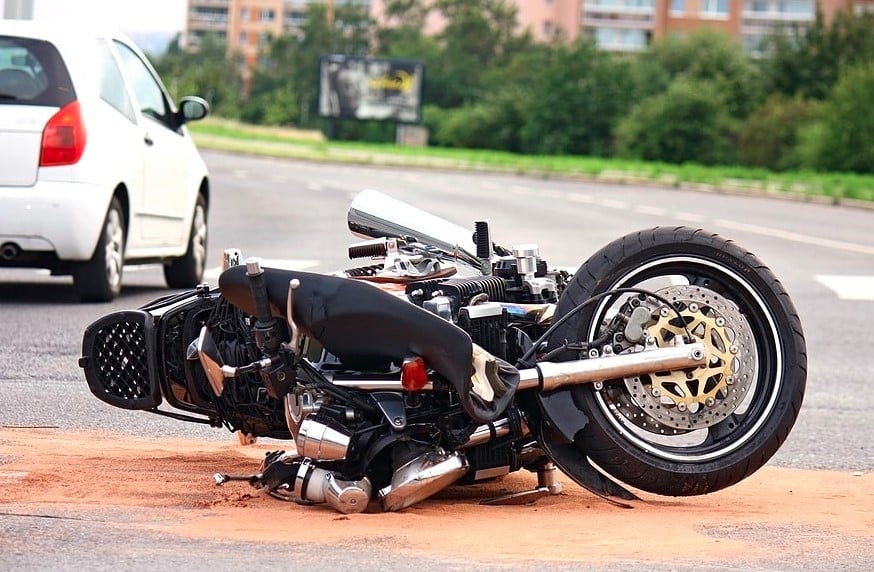 A Tazewell County motorcycle crash Sunday, July 30, killed the rider. The accident involving a motorcycle and an unidentified vehicle occurred at the intersection of Washington Road and East Jefferson Street around 1:30 pm. 
According to Tazewell County Coroner Charles R. Hanley, Donald Butterfield, of rural Tremont, was pronounced dead at the scene after suffering multiple blunt force injuries.
Investigators from the Tazewell County Sheriff's Office, Illinois State Police, and Tazewell County Coroner's Office are still working on this case. A more detailed announcement will follow soon.
Our hearts go out to the Butterfield family during this difficult time.
Lost a Loved One in a Car Accident?


Our team of Chicago car accident lawyers knows exactly what to do. Get Your FREE Legal Advice Today!
Tazewell County motorcycle crash left a tragic legacy
Motorcycle crashes occur due to various factors, including reckless driving, distracted drivers, speeding, impaired driving, poor road conditions, and inclement weather. Motorcyclists are inherently vulnerable, so taking appropriate precautions becomes essential for mitigating the risks of severe injuries and sometimes death.
A motorcycle rider must prioritize safety by wearing appropriate safety gear like helmets, gloves, boots, and durable clothing. It's also essential to perform regular maintenance on their motorcycles. Keeping an eye on the road and driving defensively can also reduce the chances of getting into trouble.
Accidents can still happen despite your best efforts. It's crucial to understand the legal options in these cases. If they're in an accident, motorcyclists should seek medical attention immediately, regardless of the severity of their injuries. You can build a strong case by collecting evidence, such as photos, witness statements, and the other driver's info at the scene.
It is advisable to consult a motorcycle accident lawyer after the accident to protect your rights and pursue fair compensation. Remember, a motorcyclist has the right to ride safely and confidently on the roads, and a dedicated motorcycle accident lawyer can help uphold that right.
An experienced Chicago motorcycle lawyer can help navigate the complexities of insurance claims, negotiate with insurers, and, if necessary, go to court to ensure a fair amount goes to the family of a motorcyclist for funeral and other expenses, wages lost, and suffering.
It is crucial to contact an Illinois wrongful death lawyer if you have lost a loved one in a tragic motorcycle accident. Our team at Shuman Legal will fight for your rights and compensation.
Call (866) 986-0247 to schedule a confidential consultation with Marc Shuman.
---
Get Our Team, Working In Your Favor