Ride Safe & Win Contest
Last updated Tuesday, August 16th, 2022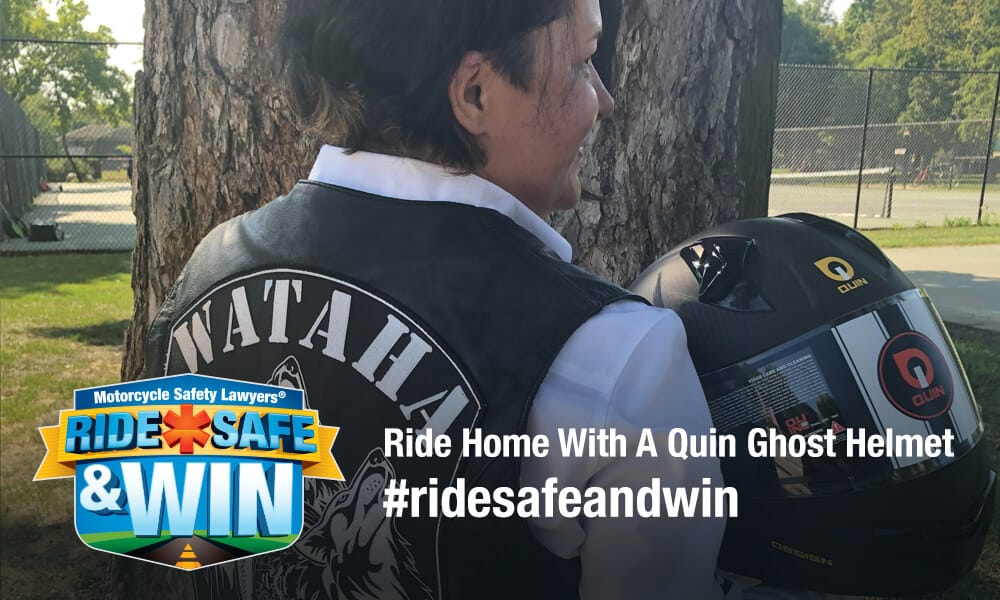 In May of 2021, in partnership with our Motorcycle Safety Lawyers division, we ran the Ride Safe & Win Contest to generate awareness for National Motorcycle Safety Awareness Month, which happens every May. As May is the month when riders first take to the road in any given year, it is important to emphasize safety and remind riders (and drivers) to do their part.
The Contest
For the contest, for four consecutive weeks in May, we drew for an official Motorcycle Safety Lawyers® Trauma Kit. At the end of the month, we held the grand prize draw for an amazing Quin Ghost Helmet (value of $650). Entries were collected both through our website, receiving one entry, as well as our social media pages, where entrants who shared photos of their rides received 3 entries for their efforts.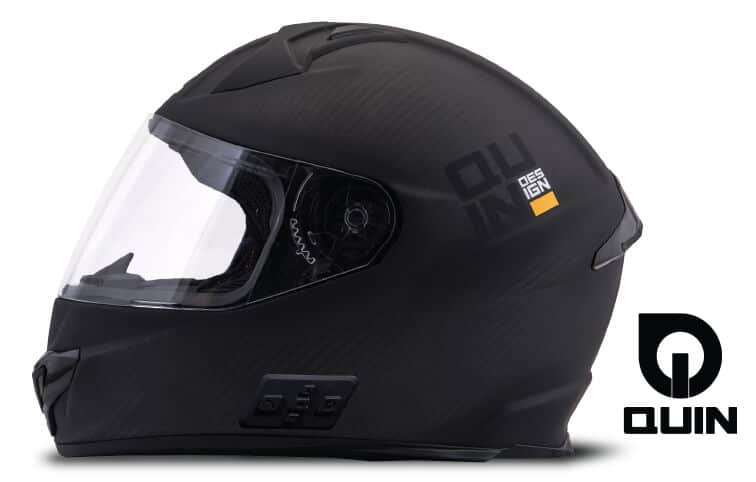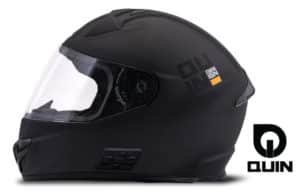 This helmet is lighter than most premium, purpose-built race helmets on the market, and has the following features:
ItelliQuin Smart Safety Technology System
Universal Bluetooth
Integrated microphone & speakers
SOS Beacon
Crash Detection
DOT & ECE Certified
Who Won The Grand Prize?
After dozens of entries, the lucky winner was Dorota Bialo from the Wataha Riders club based in Illinois! We'd like to thank everyone who participated in this year's contest and look forward to making National Motorcycle Safety Awareness Month even bigger next year.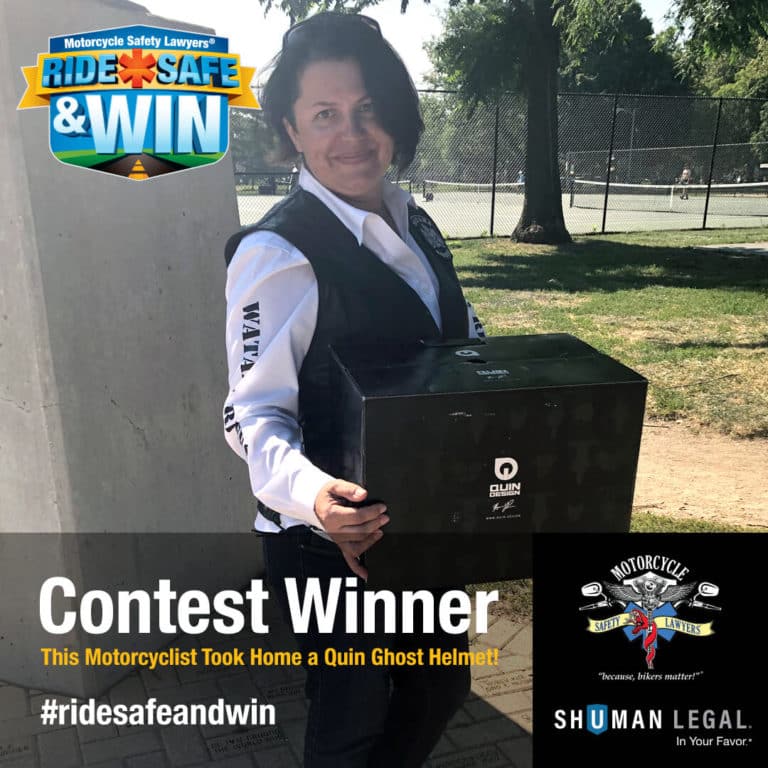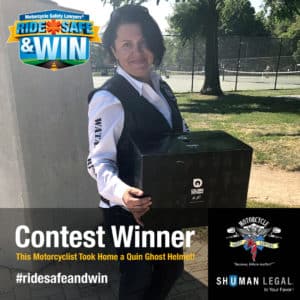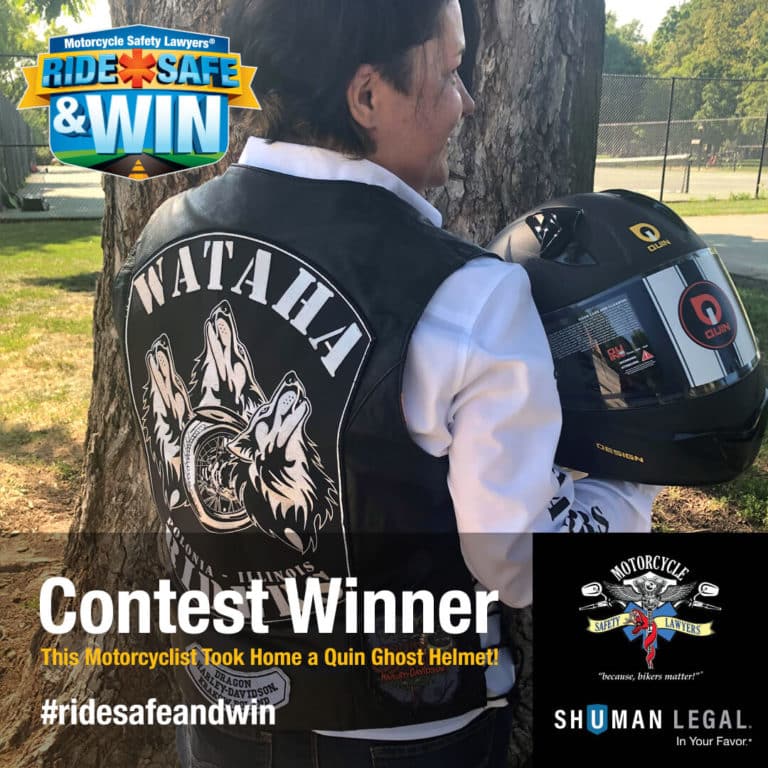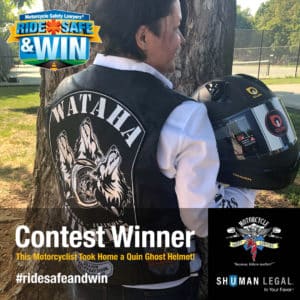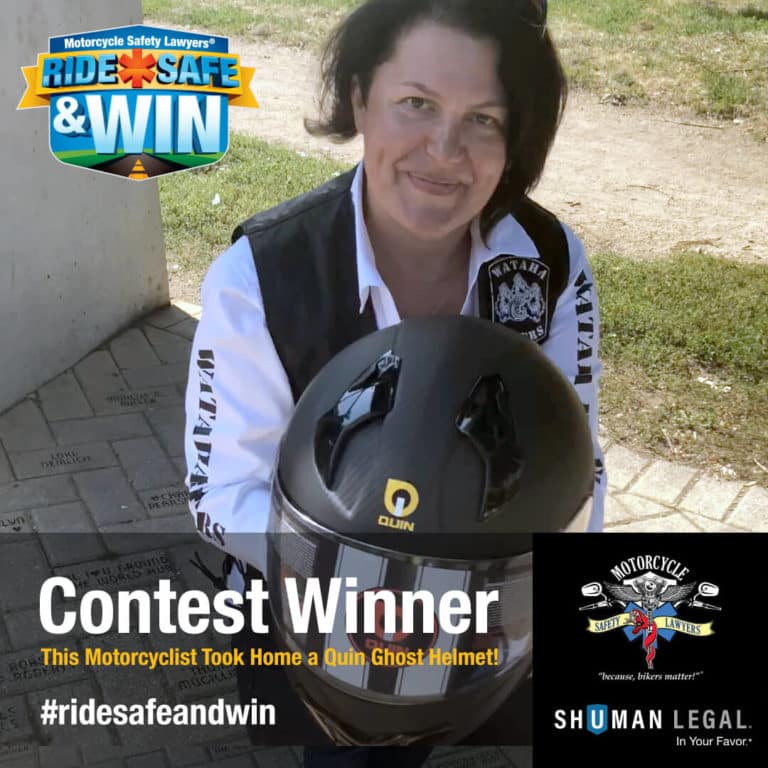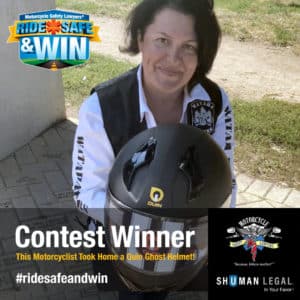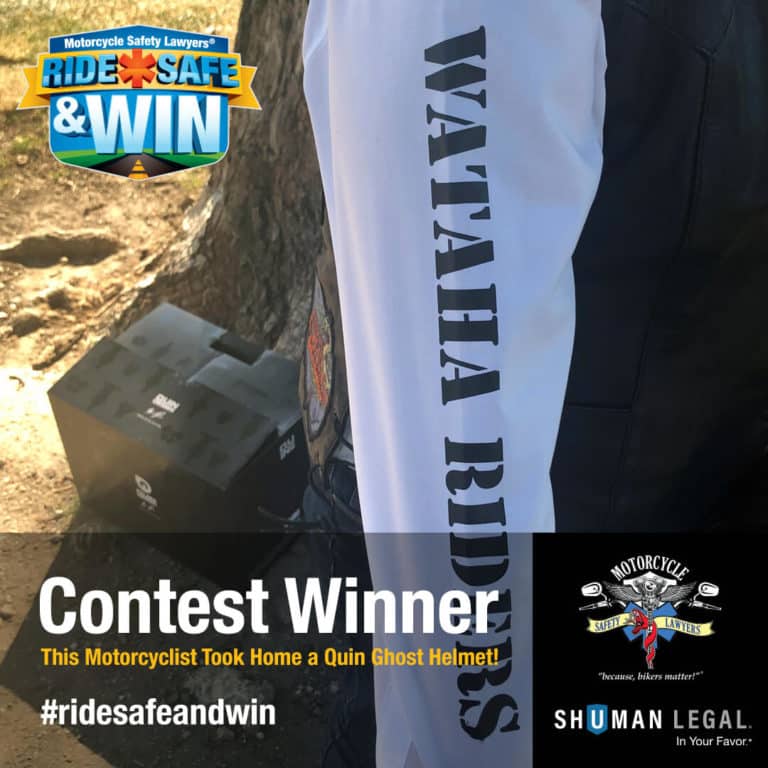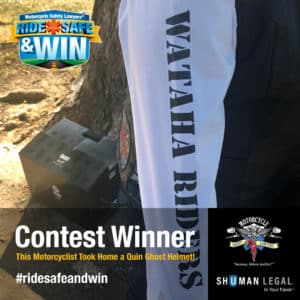 ---
Get Our Team, Working In Your Favor