OSHA | Our Slip and Fall Attorneys want you to know!
Last updated Monday, August 2nd, 2021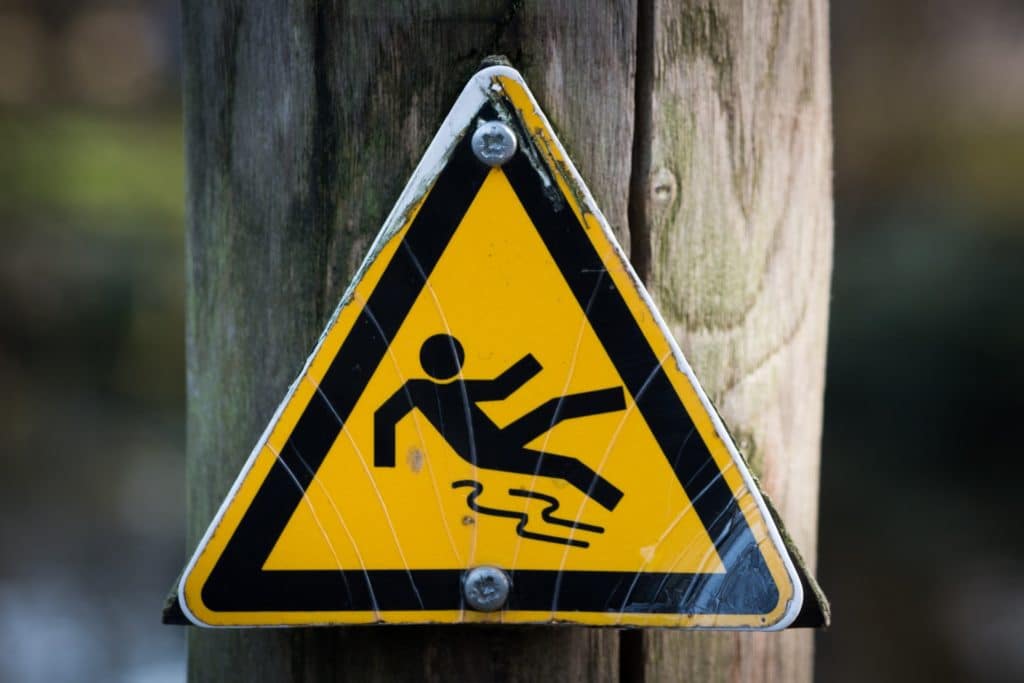 Slip And Fall Attorneys
Our slip and fall attorneys have seen too many construction cases where a slip and fall could have been prevented. Here at Shuman Legal, we have made it a practice to publish and share information on our website to engage in community education opportunities, and to partner with local experts to promote safety wherever we can.
Although, we are passionate about serving our clients 24/7,  it's our goal to provide safety expertise where we can, in the hopes that more hard working Americans can avoid the devastating accidents we've supporting our clients through. Our hope is to offer education so you don't need our personal injury expertise!
Nation-wide the construction industry, among others, look to the Occupational Safety and Health Administration (OSHA) to provide guidance that will keep workers safe on the job.
OSHA is a department created by congress in 1970 and resides under the umbrella of The United States Department of Labor. Their main purpose is to ensure safe and healthy working conditions for workers by setting and enforcing standards and providing training, outreach, education, and assistance.
Every year the Labour Department, through the U.S. Bureau of Labor Statistics, publishes a report on worker injuries. In the most recent version of that report, falls, slips and trips were the third-most frequent fatal work event with 26 fatalities. That means 26 families are facing hardship and in need of support to both process and overcome as much as possible the impact they create.
That report also states that unsafe contact with objects or equipment resulted in 23 work-related fatalities.
These, of course, are the most severe of the personal injuries that occur across industries, many unfortunately within the construction industry. Clearly, there is required safety training and planning that we would like to see to bring these numbers down – ideally to 0.
Another devastating statistics across Illinois were the fatal injuries that occurred in transportation incidents while working, which accounted for 40% of those injuries. Our car accident attorneys are helping families across the state to gain closure and compensation to help through these tragedies.
Falls are currently the leading cause of fatalities in the construction industry. Just two years ago, there were 320 fatal falls to a lower level out of 1,008 construction fatalities (BLS data). These fatalities are preventable.
Beginning in 2012, OSHA partnered with the National Institute for Occupational Safety, and Health and National Occupational Research Agenda (NORA) – Construction Sector on the Fall Prevention Campaign to raise awareness among workers and employers about common fall hazards in construction and how falls from ladders, scaffolds, and roofs can be prevented.
This has made a difference, however, there are multiple local sources of training that we think you should also be aware of across our state. Here in Illinois, there are several opportunities for safety training, and to honor our goals, we will share some of the best with you here below:
If you have training that you think should be shared here as well, please get in touch with us. We partner to put on events here in Chicago and, if the demand is there, all across the State of Illinois.
When you need a tireless advocate, you will find our slip and fall attorneys have the fight and skill required to bring you to closure and financial support you and your family need. Here at Shuman Legal, we believe that the way we treat our clients is as important as our courtroom skills.
Our Chicago law firm serves the entire state of Illinois. This includes the city of Chicago, the greater Chicago region, as well as numerous other cities and towns, including Joliet, Schaumburg, Orland Park, Maywood, Kankakee, Peotone, Marseilles, Peoria, Decatur, Effingham, Danville, Moline, Galena, Cicero and more.
---
Get Our Team, Working In Your Favor