Personal Injury Law | Chicago – Stanley W. Fronczak JR.
"Personal Injury Law Expertise plus Insurance Industry experience have made Stanley Fronczak one of Shuman Legals' widely respected team members!"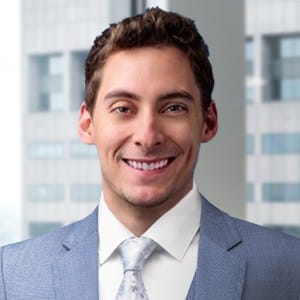 When you are looking for a personal injury lawyer Chicago is my home and that gives me the home advantage. I know what it takes for you to handle situations here, I know the systems and processes insurance providers use and I know the resources locally to help make sure that your case gets the results it deserves to.
"When people are hurt, I don't want them to become overwhelmed. Nor do I want people to be taken advantage of."
I chose to specialize in personal injury law because I saw a need for skilled representation against these mammoth insurance companies. People need help to navigate, what seems like, endless unfamiliar hoops and requirements orchestrated by the insurance and medical industry.
As a child, I was always fascinated with courtroom dramas. Even in my youth, I aspired to be like those legal heroes fighting for the average Joe. As I grew older, I got a lot more practical about how this actually comes about, and fortunately, my dream of being a top litigator on behalf of clients has remained steadfast and strong.
The first thing I think about when meeting my clients is their situation and how we can best help them and meet their immediate and future demands. How do we support their recovery needs in full?
Knowledge about the insurance industry is a top challenge my clients face. Too often the insurance industry looks (or tries) to strong-arm everyday people. They want to confuse them with too much-specialized information. I do my best to ensure that our clients never feel this confusion when they need real help. Insurance is there in case accidents happen and it's my job to ensure that the insurance companies are made to pair a fair settlement for your injury and no push you around.
Based on my experience, here are three things potential Personal Injury Law clients could do to prepare a strong case:
1) As soon as an accident happens, seek medical attention. Then don't skip your appointments and followups. This is about you making as full recovery as possible.
2) Keep records. Take photos of everything at the accident scene, any physical injuries you have, and keep track of your expenses.
3) Trust the process. Personal injury cases take time because of all the details and paperwork that insurance companies push on you. The system is designed to make people frustrated and give up. We won't stop fighting for you. We don't get paid until you do so we're always pushing as hard as we can to get your case resolved and for you to be able to move on with your life.
I feel to best represent my clients, it's also important to continue growing and learning as a lawyer and as a human. For me, that includes being actively engaged with the Chicago Bar Association and the Sports Lawyers Association. Not only do I learn from my peers, I also continue to learn new strategies and challenges through the continuing education programs offered through these associations.
I received my JD from the University of Notre Dame – Class of 2017 after completing a Double major in Political Science and Chinese (Mandarin) with a Minor in Constitutional Studies in 2014.
Something I am enjoying now that I have returned to Chicago and gotten re-engaged with the city is contributing in person to the Chicago Irish Brotherhood, which I have stayed involved in remotely focusing on their charity events.