Latham road accident claims a life
Last updated Monday, August 28th, 2023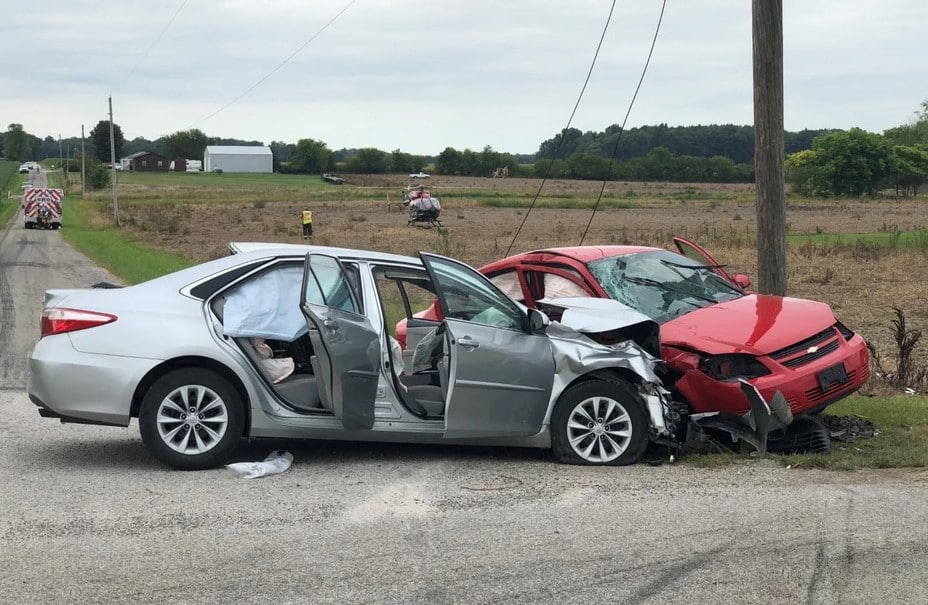 A Latham road accident on Thursday, June 29, claimed the life of a Decatur man. According to Illinois State Police, the crash occurred around 11:40 AM Thursday near Road 2300 on Illinois Route 121 in Logan County. An ambulance took a seriously injured man to the hospital, but he didn't survive.
Macon County Coroner Michael E. Day said he suffered fatal chest/internal trauma and was pronounced dead in the Decatur Memorial Hospital Emergency Room. The deceased identifies as William S. Wagner, 66, a resident of Decatur.
Illinois State Police is investigating the crash and will release detailed information as soon as it becomes available.
Our deepest condolences go out to the Wagner family during this difficult time.
Lost a Loved One in a Car Accident?


Our team of Chicago car accident lawyers knows exactly what to do. Get Your FREE Legal Advice Today!
Latham road accident turned fatal
According to the Illinois Department of Transportation, traffic fatalities in Illinois remain a grave concern. The Illinois Strategic Highway Safety Plan aims for a goal of "Zero Fatalities," which envisions reducing fatalities on Illinois roadways to zero in the long term.
The most common causes of fatal road accidents on our roads include excessive winds blowing dirt from farm fields across the highway leading to zero visibility, driving under the influence of alcohol or drugs, speeding, distracted driving, and not wearing seat belts.
The best way to prevent fatal road accidents is to follow the rules and regulations, avoid driving under the influence of alcohol or drugs, avoid speeding and distracted driving, wear seat belts while driving or riding in a vehicle, and keep your motor vehicle in good working order.
The family of an unfortunate traffic crash victim in Illinois may be entitled to seek compensation for their losses through legal avenues. Consulting with an Illinois wrongful death attorney can help you determine what options are available to you.
As a Chicago car accident lawyer, Shuman Legal is here to fight for your rights and get you the compensation you deserve. The fault of the accident has to be proven, and our team will do everything we can to help.
Our Chicago truck accident lawyer is committed to defending your rights. If your family has suffered a loss due to someone else's negligence, our attorneys will do everything in their power to get you the compensation you deserve.
Please contact Marc Shuman at (866) 986-0247 when you need experienced guidance.
---
Get Our Team, Working In Your Favor