Chicago wrong-way crash kills one, leaves 15 injured
Last updated Monday, August 28th, 2023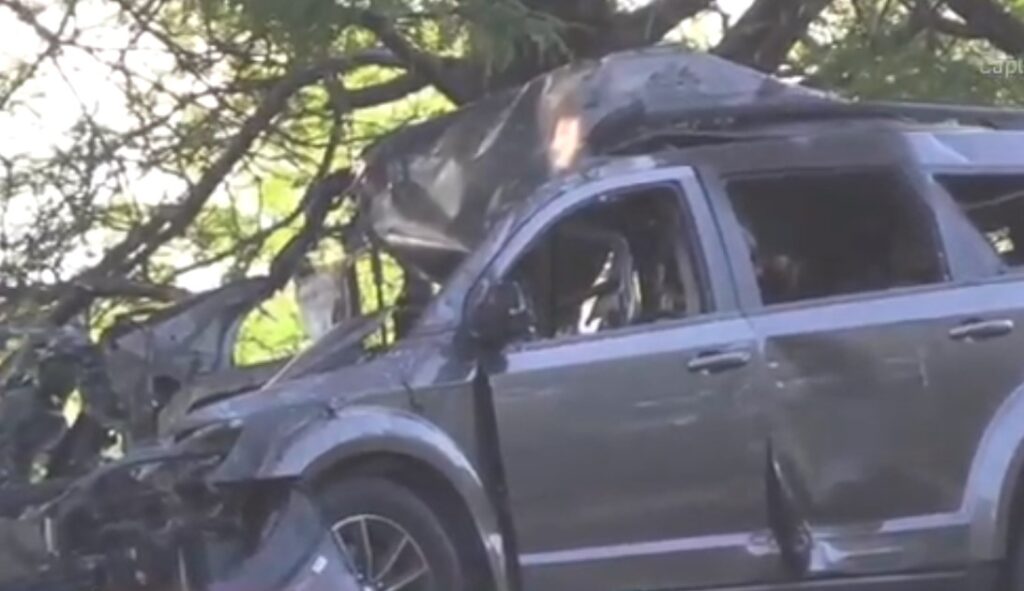 A fiery Chicago wrong-way crash between an SUV and a CTA bus near the 4500 block of South DuSable Lake Shore Drive Sunday, July 9, claimed a woman's life and left 15 others injured, two critically.
Illinois State Police reports the fatal crash occurred around 6:00 AM when a southbound Dodge Journey in the north lane crashed head-on into an oncoming CTA bus. The car caught fire after the crash, and all three occupants were severely injured and taken to nearby hospitals. 
A woman passenger, still unidentified, was pronounced dead at the University of Chicago Medical Center while the driver and another woman passenger were at different hospitals in critical condition. Twelve bus passengers and the driver were transferred to another hospital and are doing well, Chicago fire officials confirmed. 
There was no immediate explanation for why the SUV was driving in the wrong direction. Illinois State Police is investigating the crash; further details should be available soon.
Our deepest condolences go out to the deceased's surviving family members during this difficult time.
Lost a Loved One in a Car Accident?


Our team of Chicago car accident lawyers knows exactly what to do. Get Your FREE Legal Advice Today!
Chicago wrong-way crash turns deadly
Driving the wrong way on freeways has been a persistent traffic safety problem that can lead to severe accidents and fatalities. The problem persists despite improvements to highway signs and striping at freeway interchanges. Wrong-way crashes kill about 350 people on average each year.
The most common reasons for driving in the wrong lane are ignorance or distraction caused by one or more of the following – impaired or DUI driving, poor signage, construction zones, unfamiliarity with the area, or other stuff inside the vehicle.
Here are some ways to combat wrong-way driving:
Enhanced signage

Improved road design

Physical barriers to discourage vehicles from entering the wrong direction

Advanced technological solutions to detect vehicles traveling in the wrong direction and trigger immediate alerts to law enforcement and nearby drivers

Public education and awareness about the consequences of distracted driving, disregarding traffic signs, and DUI driving
Research and evaluation of these approaches can help reduce wrong-way driving and improve freeway safety.
The family of a victim killed in a tragic Illinois road crash can file legal claims to seek compensation for their losses. A wrongful death lawyer in Illinois can help you figure out your options.
With Shuman Legal on your side, we protect your rights and get you the compensation you deserve. Our Chicago car accident lawyer is here to help. If your family has suffered a loss due to someone else's negligence, we're fully committed to protecting your rights and will do whatever it takes.
Call Marc Shuman today at (866) 986-0247 for experienced advice.
---
Get Our Team, Working In Your Favor