Car crash on US Highway 50 kills one, injures one
Last updated Monday, July 31st, 2023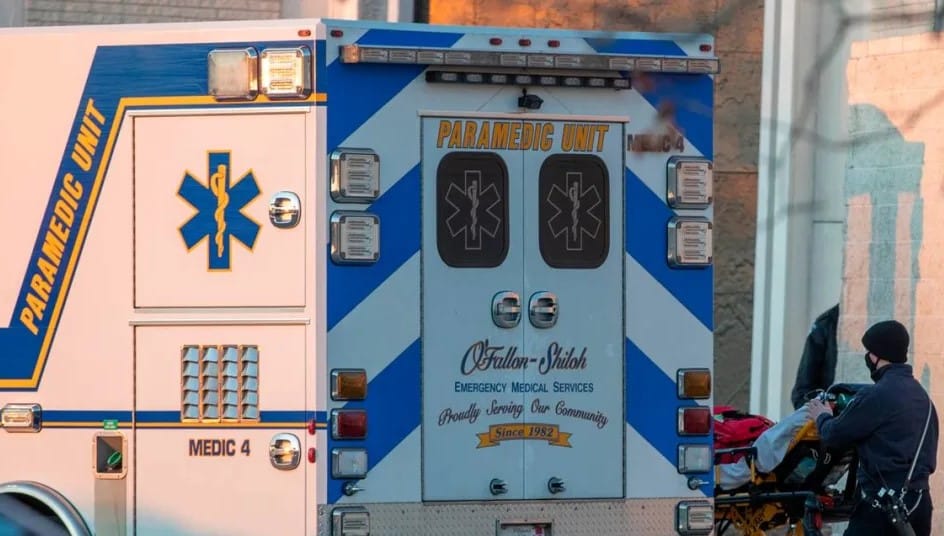 A fatal car crash on US Highway 50 Friday, July 28, left one person dead and another seriously injured. According to O'Fallon Fire and Rescue Chief Brad White, there was a collision between two vehicles at about 1:15 PM on U.S. Highway 50, close to the 8600 block of Memory Lane, O'Fallon, Illinois.
An eastbound Nissan on E. Highway 50 crashed into the driver's side of a westbound Chevrolet van driven by a 29-year-old man. The Nissan driver, 65-year-old Michael J. Theiss III, died of his injuries. The Chevrolet driver also sustained injuries and went to a nearby hospital. He is said to be in a stable condition. Both men were Belleville natives.
The Metro East Crash Assistance Team (MECAT) and the Illinois State Police performed a crash reconstruction after the crash. 
For now, police are investigating the crash and will provide more details as soon as possible.
We send our deepest condolences to the Theiss family at this tragic time. We wish the injured a speedy and successful recovery.
Lost a Loved One in a Car Accident?


Our team of Chicago car accident lawyers knows exactly what to do. Get Your FREE Legal Advice Today!
The car crash on US Highway 50 ended in death
In 2021, the United States witnessed 39,508 fatal motor vehicle crashes, leading to 42,939 fatalities. Based on this, we had 12.9 deaths per 100,000 people and 1.37 deaths per 100 million miles traveled.
According to the Illinois Department of Transportation, traffic fatalities continue to be a significant concern in the state. The Illinois Strategic Highway Safety Plan wants to reduce fatalities on Illinois roads to zero in the long run.
Following the rules and regulations, not driving under the influence of alcohol or drugs, not speeding, keeping your motor vehicle in good working order, and wearing seatbelts while driving are some of the best ways to prevent fatal road accidents.
No one can comprehend the pain suffered by the survivors, but we want to extend our sincere sympathies and offer our support. Our legal team stands ready to help you through the legal complexities of this unfortunate situation. Our experienced car accident lawyers in Illinois have assessed and analyzed numerous cases. 
Having dealt with insurance companies for a long time, we know how they exploit people. It's our goal to protect your rights and get you the highest compensation possible.
Call (866) 986-0247 and speak with Marc Shuman for unbiased, free legal assistance.
---
Get Our Team, Working In Your Favor