The Do's And Dont's Of Navigating A Car Accident
Last updated Monday, August 2nd, 2021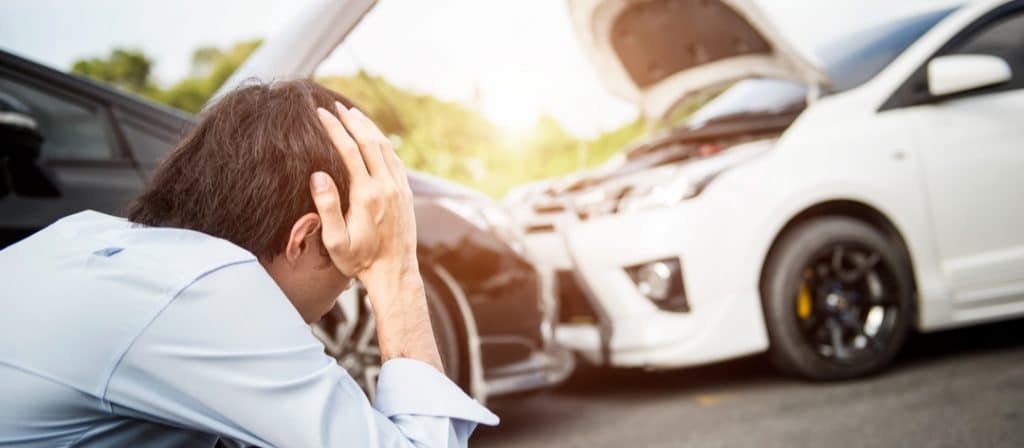 Navigation Of A Car Accident
Being involved in a car accident can be rather unsettling and scary. There are several things you should do, and others you should not. Shuman Legal, personal injury and car accident lawyers are pleased to offer the following do's and do not's, should you get into a car accident.
After A Car Accident – Do's:
Check to make sure no one is seriously injured, regardless of who caused the accident.
Turn on the vehicle's hazard lights.
Call 911 and have police, fire, and EMTs dispatched.
Get the other person's make, model, and license plate number. Take pictures if possible of the other vehicle(s). Get information from people who may have contributed to the accident (for example, a third driver who caused the person who hit you to swerve). Also get the names, addresses, emails, and phone numbers of any witnesses.
Take pictures of the damage to your vehicle, the scene of the accident and any injuries sustained by you and/or your passengers.
Notify your car insurance company right away after the accident. Failing to notify your insurer in a timely manner could result in denial of your claim. Take notes while on the phone with the claims adjuster or anyone else involved in the claims process.  Write down the description and details you give about the accident. Changing the details of your story later because you're having a hard time recalling what happened, could result in your claim being denied. Get the names, phone numbers, and email addresses of all claims adjusters and other reps you speak with.
Follow your doctor's orders for treating your injuries. Not doing so could impact the amount of compensation you get.
Talk to and retain an attorney. A seasoned car accident lawyer knows how to get you the greatest amount of compensation after an accident.
If you have to pay for transportation, be sure to get a receipt. This is one of the expenses you may be able to recover later.
After An Automobile Accident – Don't's:
Never flee the scene of an accident.
Don't admit fault. In the wake of an accident, you may be shocked and confused. Even if you think you know what happened, an investigation may uncover details you weren't aware of. If you apologize for the accident or admit fault you could be wrong and end up hurting your claim if it turns out the other person was actually at fault.
Do not let the other person convince you to only exchange information and not call the police. Don't negotiate with the other driver(s) involved in the accident by accepting an offer for payment or offering an amount yourself. It's important to follow the insurance laws of your state. Your claims adjuster and attorney are properly trained to evaluate the situation. They can determine how the claim should be paid within the law. If the other person tries to negotiate with you because he or she doesn't have insurance, this is a red flag. Let your insurance company and/or attorney pursue the person for payment.
Never give the police false information.
Avoid letting your emotions and anger get out of control. It was an accident, not an "on-purpose."
Never refuse medical treatment, as you could have injuries and not know it.
Don't provide a written statement to your insurance company until, or unless, you understand your coverage and your rights. It's best to consult an attorney as soon as possible. This is to ensure you are adequately compensated, especially if you sustained a personal injury.
Don't accept the insurance company's estimate of your claim value. Also, don't accept any check that says "Final Payment." Doing so could settle your claim irreversibly. Consult an attorney immediately if you receive such a check.
What Important Points Should Be Included In A Car Accident Report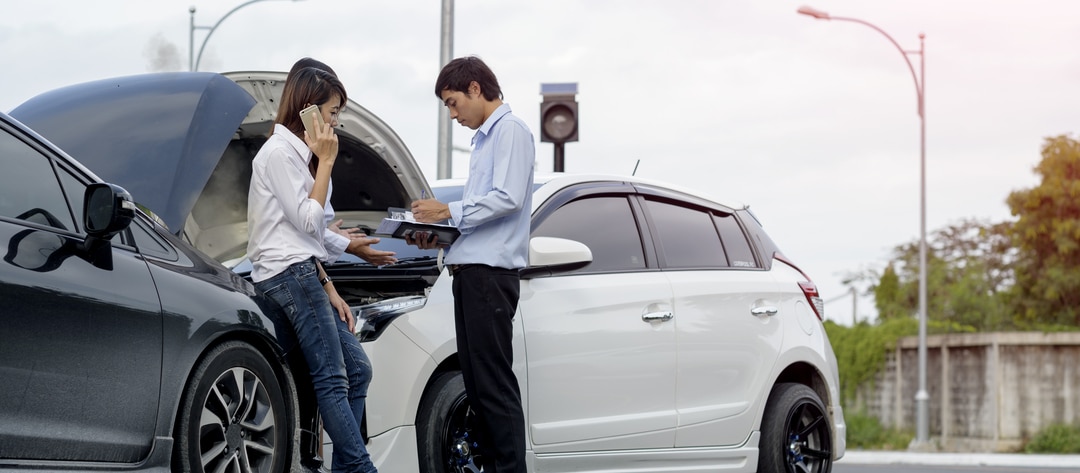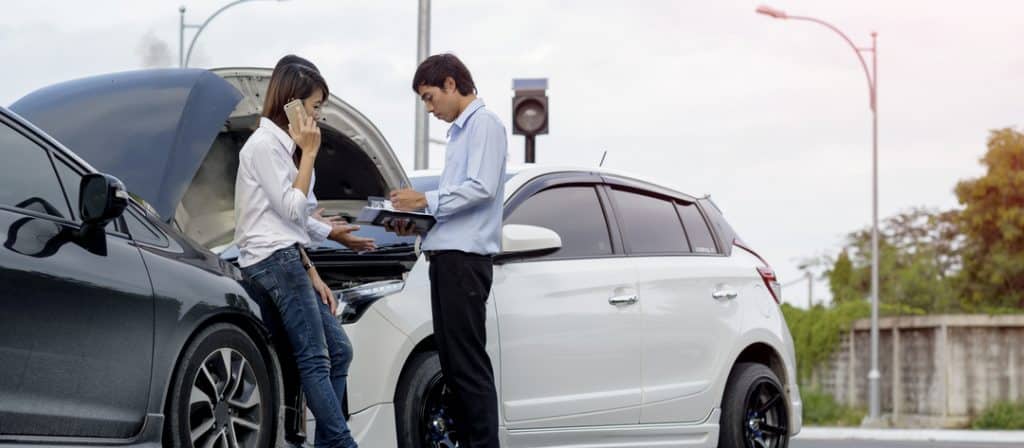 Having a well-documented report will put the favor on your side. You can rest easy and know that your lawyer will have all the information they need to assist you. Remember, being proactive goes a long way. Below are the necessary details you should take note of.
1. Detailed Car Accident Report Description
Be as detailed as you can be in describing the accident. There is no detail too small for an accident report. While most people take note of the obvious details, there are a few things that they may miss out which become important later on.
For reference, here are a few important details that should be included in all car accident reports.
Date and time of the accident
Location of the accident
Involved pedestrians
Condition of the road
Traffic controls in the area
Road hazards
Weather condition
Driving speed of the cars involved
Injuries
If there is any other notable information, you should take it down too. This will provide the judges and insurance companies insight on what happened during the accident.
Bystanders can give their own account of what happened and will be useful in future legal actions. It's also advisable that you get their name and contact information as you don't know what can be useful when legal action will be necessary. Even if they think they did not see anything, it's still advisable to get their information as they may remember a few details later on that can help you.
3. Proof Of The Accident
Take a photo of the scene. Remember that one or two photos will not cover the whole story, so make sure to cover every angle. Taking photos of the surroundings is also useful to prove the details in your car accident report. This also applies to injuries that will appear later on.
Bruises can appear minutes or days after the incident and while there seem to be no injuries at first, you can still document any injury related to the car accident that appears later on.
4. Details Of The Other Driver
In case you need to settle in court, be sure that you are prepared with all the information necessary to make it easier for you and your lawyer to close the case. Again, no detail is too small to take note. Here are a few things you should add to your car accident report.
Name and contact information
Address
Vehicle's make, model, plate number
Damages to the vehicle
Any noticeable car defects
Any distractions that could have contributed to the accident
Number of people inside the vehicle
5. Details Of The Police Officers
Ask police officers who attend the scene for their business card or take down their names and contact information if they don't have any. You can also ask for their badge number and unit information so that it will be easier to track them down in case you have questions after the accident or you need them.
It's also helpful to report to the police officer when you remember key details after you've calmed down, that you were not able to tell the officer earlier.
Four Reasons A Smartphone May Be Your Best Friend After A Car Accident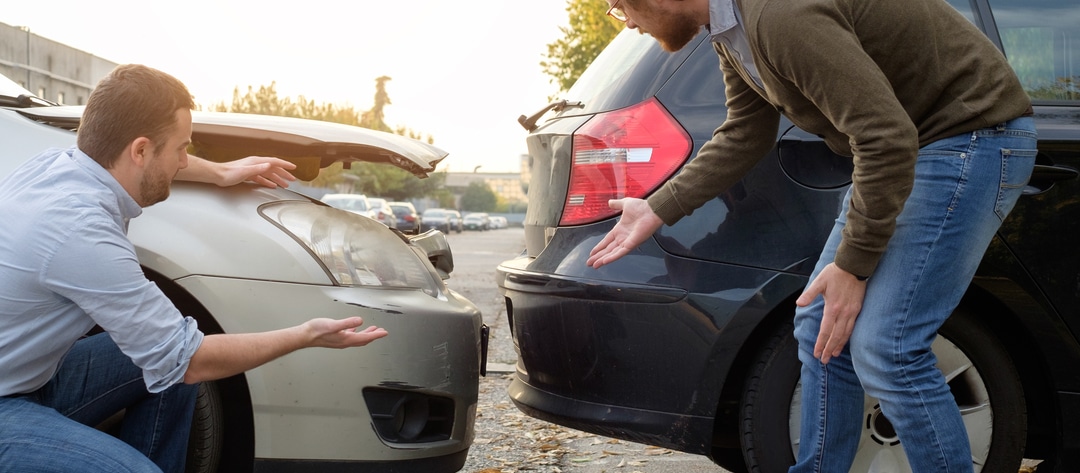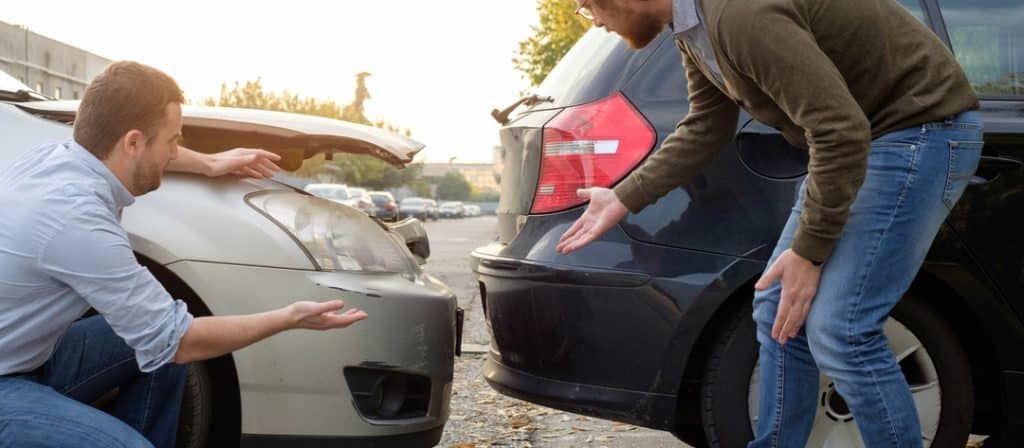 Smartphones have become nearly ubiquitous in modern society. The convenience of being able to communicate with anyone, anywhere and to access the internet at all times makes them indispensable to their owners. Therefore, in the event of a car accident, smartphones can be invaluable, allowing you to communicate quickly with emergency responders and providing the documentation your car accident attorney can use.
Here are a few ways you can use your smartphone after an automobile wreck:
1. Call first responders. Call 911 after the accident to summon police and any necessary first responders, such as paramedics. Also, you need the police to secure the scene, deal with any criminal issues, and file accident reports. Additionally, first responders can provide needed medical aid.
2. Take photos. If you're uninjured after an accident, use your phone to take photos of your vehicle and the other driver's vehicle. Also, take pictures of any skid marks on the road and a panoramic shot of the accident. Your attorney may be able to glean useful information from these photos.
3. Record confrontations. If the other driver becomes confrontational, use your phone to take a video of the incident. Knowing they're on camera may cause the other party to back down. Plus, the video recording can provide valuable evidence in court.
4. Contact an experienced injury attorney. After you've called the police and documented the scene, call your insurer and report the accident. Then, call an experienced car accident attorney to find out whether a claim or lawsuit is necessary.
Expenses After A Car Accident
In the aftermath of the accident, there are a number of expenses that must be dealt with and these vary according to the nature and severity of the incident, as well as the coverage provided by any insurance policies.
The vehicles must be repaired. This involves anything from minor fix-ups to an extensive overhaul of the automobile. Sometimes the vehicle is "totaled"—that is, the cost of restoring it to a drivable state exceeds the worth of the automobile—and it then becomes necessary to purchase another car.
Depending upon whose fault it is and the specifics of your insurance coverage, the amount of money the insurance company offers may be less than what you owe on the car. If you lease or have a loan on your car, your compensation may be less than what you think your car is worth.
Therefore, if you're in this situation, you will need to have an experienced attorney represent you to get the most for your destroyed vehicle. If the other party is at fault and has insurance, you most likely are in better shape regarding your vehicle.
Expenses You Might Have To Pay After A Car Accident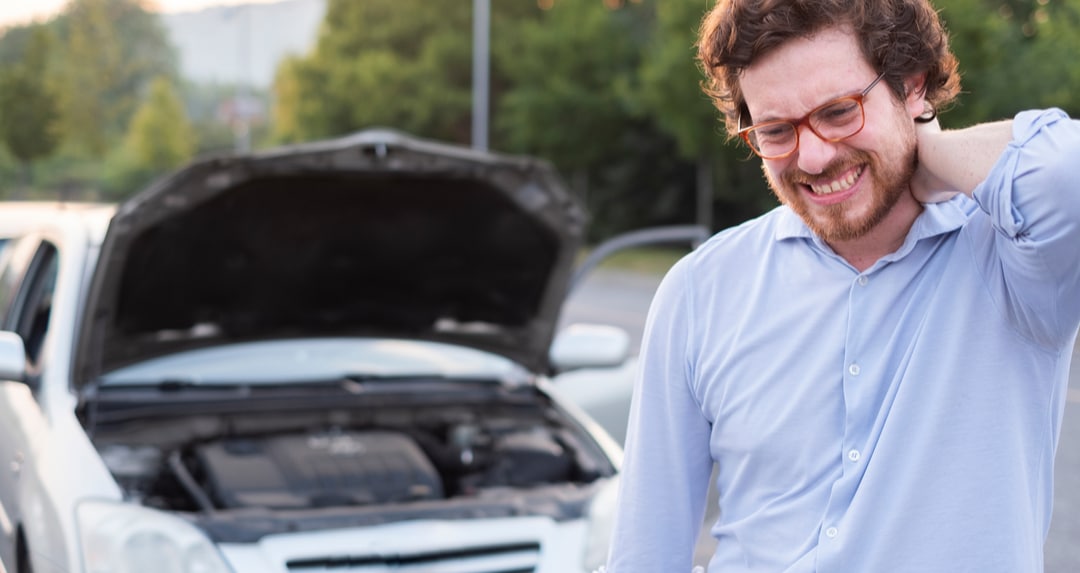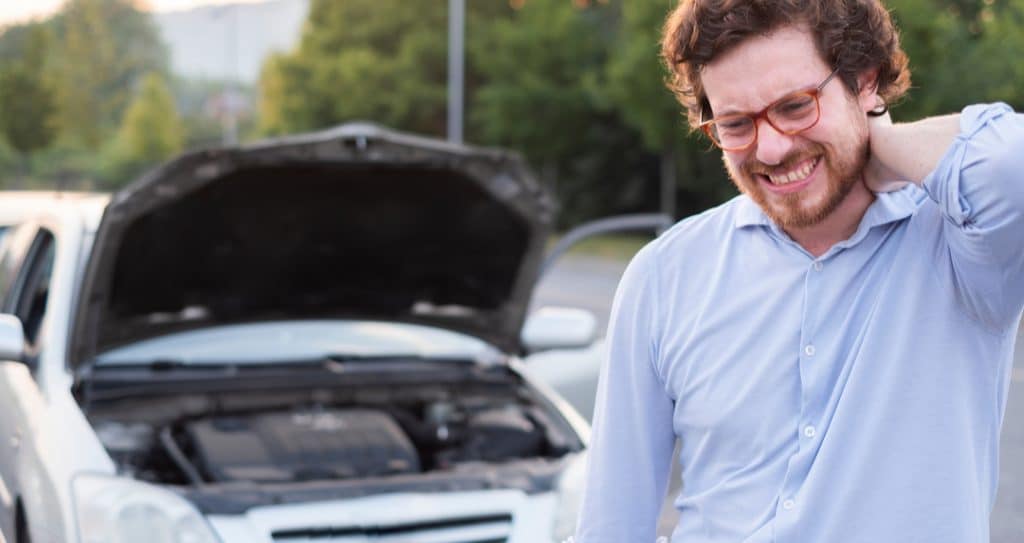 If you or someone else is injured, you could be responsible for paying for expenses such as:
An ambulance ride to the emergency room
Emergency room fees
Emergency room doctor fees
If your injuries are severe enough, you may also have to pay for:
Hospital fees
X-rays, MRIs, CAT scans and/or ultrasounds
Surgical fees
Doctor's fees
Physical therapy
Medical devices like boots, braces, wheelchairs, crutches, etc.
Medicine like painkillers and anti-inflammatory drugs
When it comes to managing one's expenses after an accident, there are questions that you must ask yourself before taking your next step. Whether you were the driver, a pedestrian, or a passenger, who will pay for you, passengers, and your medical expenses?
Most people have a general idea about what needs to be done after an accident—i.e., exchange insurance info with the other driver, notify the insurance company, etc. But when an accident occurs, it's all too easy for the parties involved to overlook the correct course of action.
That's understandable—many people have trouble thinking clearly in the stressful aftermath of an auto accident. That's why it's best to familiarize yourself in advance about what you need to do if disaster strikes.
Medical Documentation
Normally, medical expenses specifically related to the accident are recoverable. However, it's very important to maintain all documentation and provide it to your accident attorney. This documentation should include the following:
Name, address and telephone number of every medical professional who sees or treats you
All medical bills and records (e.g., ambulance, emergency room, hospital, x-rays, physical therapy, etc.)
Car rental bills
Repair bills
Photographs of the accident scene
Witness information
Anything else that might be relevant
What happens when your medical bills arrive in the mail? This is where things get problematic for many people. This should not be the case if you have retained the services of an experienced accident attorney. Your attorney will instruct you to tell the medical professionals who have treated you to send their billing directly to your attorney.
They will be paid later out of the settlement of your case. Your experienced accident attorney will most likely negotiate down the amount of your accident-related medical expenses once your case has been settled. Many medical providers will then file a lien with your accident attorney to protect their interest in the proceeds of your settlement.
This is a normal process and will not affect your attorney's ability to negotiate a reduction in your medical bills.
Information About Automobile Insurance
Some states provide "no-fault" insurance provisions. This is where you can receive money to pay your medical bills, whether you or another party was responsible for the accident. The state of Illinois does not provide this option, however.
If this sounds like an unpleasant state of affairs that you would rather avoid, you can prevent some serious problems down the road by augmenting your auto insurance policy. Medical Payments Coverage (MPC) is an insurance option that pays your medical bills as well as those of anyone in the car with you at the time of the accident. This is no-fault coverage, so you don't have to wait for an official determination regarding who is responsible for the crash.
Incidentally, another useful insurance option is rental reimbursement coverage. This lets you rent a vehicle for a certain length of time while your damaged car is in the shop. Don't allow the rental company to pressure you into buying their insurance—your existing auto policy should be sufficient.
GAP Insurance
If your car is damaged by the accident, then you may qualify for a payout from your insurance company. This will depend on which party is determined to be at fault, as well as the type of insurance you and the other driver have. One common hitch though is that the cash value of a vehicle, as calculated by the insurance company, is less than the amount owed on the loan.
In this case, you will owe your lender more money than you will receive from your insurance. This is certainly not a good position to be in. However, there is a type of insurance that can resolve this issue for you. Guaranteed Auto Protection insurance or GAP insurance, is an optional policy that will cover the difference between your insurance payout and the balance on your car loan. However, this may be mandatory for many car loans and leases.
How To Effectively Establish Liability In An Auto Accident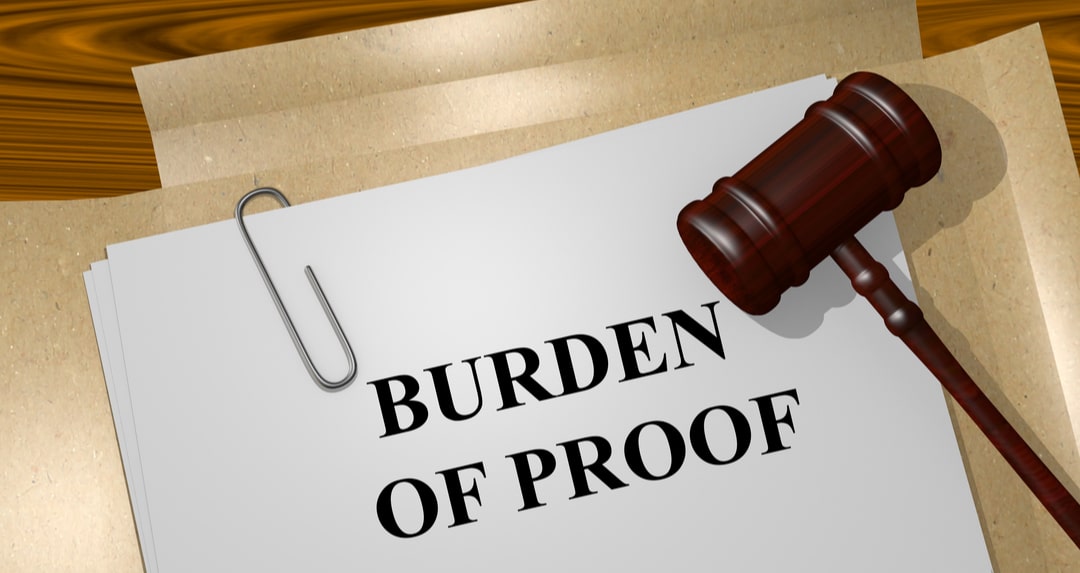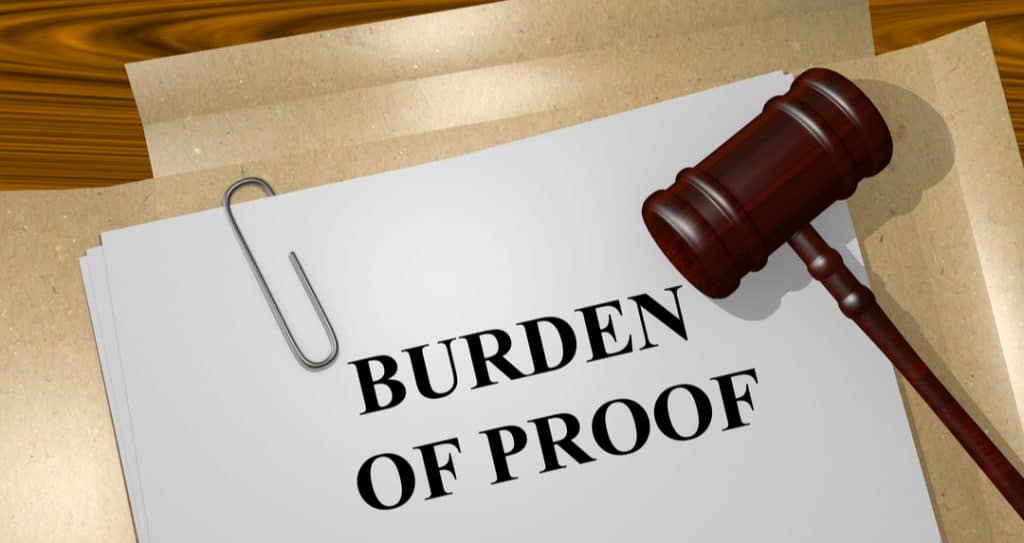 An auto accident, like life in general, can be a complicated "he said, she said" event. In most cases, the other party may deny any responsibility for the accident while you're positive it was his fault. Therefore, what takes place in the moments, days, and weeks after an accident is critical to establish liability.
If witness testimony contradicts your story or you give slightly different details to the police officer and the insurance company, your credibility could be called into question. This is why it's so important to consult with an experienced attorney after an accident, especially if you or your passengers sustained injuries. Let's take a closer look at how liability is defined and what you must prove to make a case after an accident.
What Is Liability?
Simply put, liability means being legally responsible for something. Hence, it's vital to prove who was negligent or who made the mistake (such as making an improper turn) in a car accident. Proving accident liability can get tricky since both drivers may bear some responsibility. So, the question is, who bears more responsibility?
Proving Fault To Establish Liability
You must be able to prove the other person's liability for your injuries and damages. This means showing that:
You suffered harm
The harm was caused by the other person(s)
The other person was negligent
And the harm you have suffered can be remedied (to some extent) by compensation
You should keep any and all documentation that can help prove the harm you've suffered. This includes medical bills, property damage estimates and receipts, and testimony from your doctors, family, coworkers, witnesses, and anyone else who can help demonstrate how the accident has affected your life. If you're pursuing the claim, the burden of proof is on you.
Another person's liability car insurance may only cover a fraction of your medical costs and other expenses. The attorneys at Shuman Legal have 77 years of combined experience handling auto accident cases. They will help you understand whether you have a valid claim and pursue any and all means of compensation for your injuries after an accident.
What Does Compensation Include After You Establish Liability?
Compensation after an accident can include payment for:
Medical costs
Lost wages
Compensation for disability/disfigurement
Loss of normal life
Cases can be complicated when the other party does not have liability car insurance. Consult with an attorney if you find yourself in this situation.
About Comparative Negligence
In the state of Illinois, you can recover compensation as long as you aren't more than 50% responsible for the accident. Under the principle of comparative negligence, the amount of compensation you can recover is based on your percentage of fault.
For example, if your injuries were worth $100,000 (according to a jury) and you were found to be 25% at fault, your claim would be reduced by 25%, leaving you with $75,000.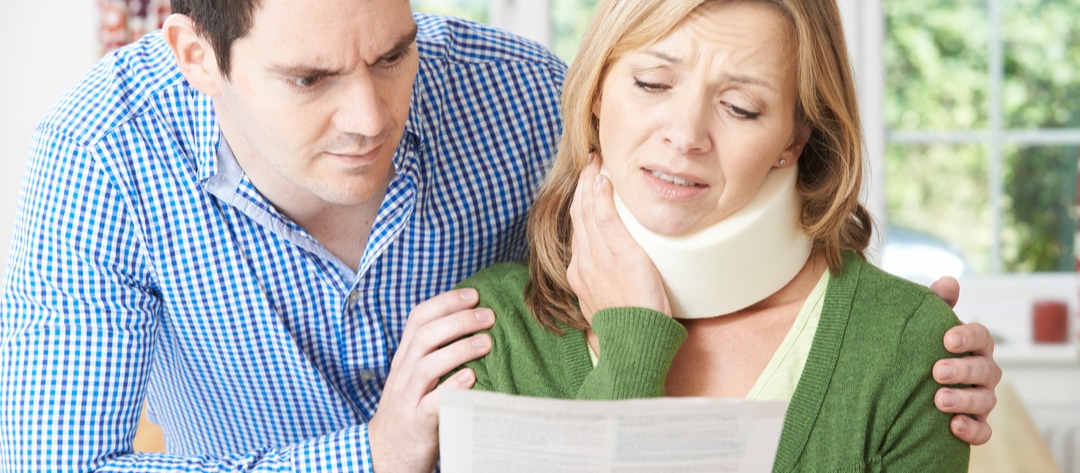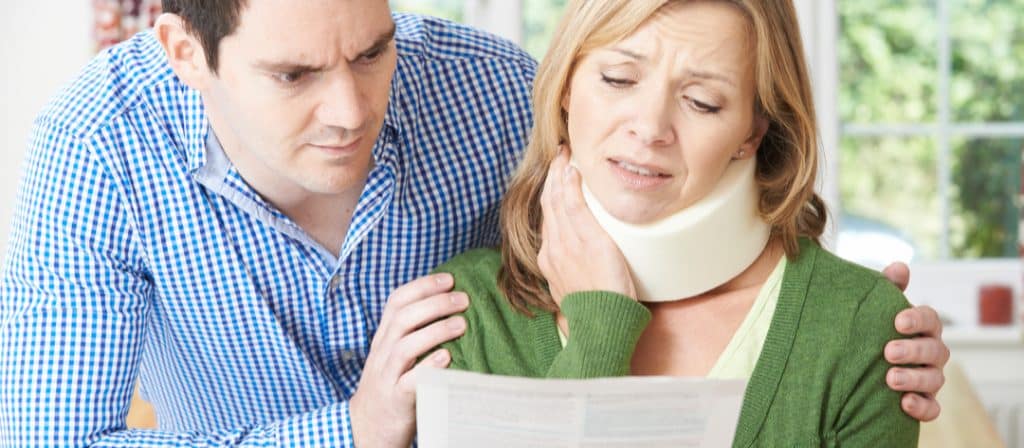 If you are involved in a car accident, one of the first things that you should do is seek the help of a professional lawyer. Namely, there are a few ways that a lawyer can help you with your car accident injury claim if you suffered any injuries or other damage.
They Will Let You Know What Your Rights Are
For starters, when you are injured in a car accident, the chances are high that you'll be a little overwhelmed and won't know exactly what to do. That's why you need a lawyer to help you because they know which particular laws are applicable in your case.
When you hire a lawyer, they'll be able to tell you exactly what your rights are. They can also let you know whether you can receive compensation or not. Even more so, they will guide you through your different legal options and will advise you on the best option for your car accident injury claim.
They Will Help You Gather The Necessary Evidence For Your Car Accident Injury Claim
When you are in a car accident and want to file a car accident injury claim, an experienced lawyer can help you gather the evidence you need for your case. You may have already retrieved some information yourself while you were at the scene of the accident. However, a lawyer will know better what exactly to look for.
Thus, a good lawyer will examine the scene and take a look at all the relevant documentation, such as medical records. This way, a lawyer can use their legal means to truly help you prove the other driver's fault. Also, thanks to their research, you'll have a better picture of the exact extent of the injuries and damages you suffered. This way, you're one step closer to getting the compensation that you deserve.
They Will Help You Get A Reasonable Settlement
When you suffer injuries in a car accident, it's always good for your lawyer to try to negotiate a decent settlement with the responsible driver or their insurance company. However, you should keep in mind that they will want to keep the settlement amount as low as possible. This is because they'll be acting according to their own best interests and not yours.
That's why getting an experienced lawyer can help you get a better negotiating position. This way, you can be guaranteed that you'll be correctly compensated for your injuries and damages.
They Will Guide You Through A Lawsuit (If Needed)
If the settlement negotiations don't result in the desired outcome for you, it might be recommended to turn your car accident injury claim into an actual lawsuit. Not only can an experienced lawyer let you know when it's the right time to take the claim to court, but they will also be able to guide you through all the steps you need to take. Furthermore, they can help you fill in the required paperwork. Plus, they'll do everything in their power to defend your case in court.
Feel free to contact us at (800) 722-9744 now for a no-obligation consultation appointment with an experienced personal injury lawyer at Shuman Legal for more information and help to file a personal injury claim. The expert attorneys at Shuman Legal have years of experience helping people in Joliet and the greater Chicago area, get the compensation they deserve after an auto accident.
---
Get Our Team, Working In Your Favor